2-3 more submarine fiber cable routes needed for Vietnam
The Vietnam Internet Association's (VIA) Secretary General Vu The Binh said Vietnam needs at least two or three more submarine fiber cable routes in the next five years to serve mounting demand.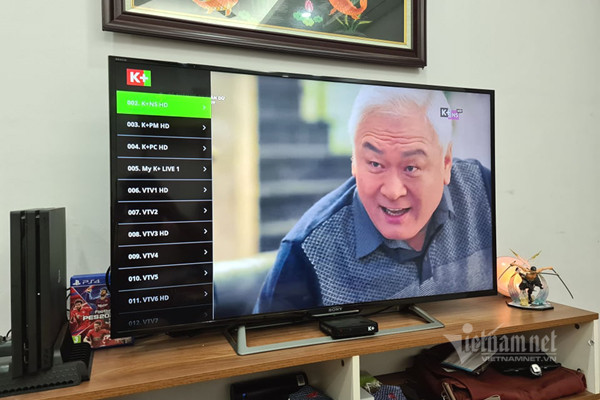 Four out of five undersea fiber cable routes being exploited by Vietnamese mobile network operators, namely AAG, APG, AAE-1 and IA, have been interrupted, affecting the connection capacity from Vietnam to the world.
Most recently, IA faced problems on January 28.
According to Binh, only 2-3 mobile network operators use IA, so the incident mostly affects these operators.
In principle, other operators may also suffer from this, because once the traffic of IA to Singapore is broken, traffic will be diverted to other routes, thus causing congestion or slowing down international internet access.
Most of the international internet capacity is used to serve mobile internet clients, individuals and households. The slowdown can be seen most clearly in mobile broadband and household subscribers. And businesses also have unusual experiences.
In such conditions, mobile network operators have to offset the lost capacity by using land routes. However, this cannot be implemented quickly because of China's celebrations on Lunar New Year. Most networks froze during the holiday, which affected the response actions by Vietnam's network operators.
The interruption of nearly all cable routes in a rarely seen factor. In principle, mobile network operators have to think of all possible scenarios, but they might not have prepared for this situation. Land cable routes might not be upgraded quickly due to limitations in equipment.
"We think the intermittent access and decreased international internet access quality will last a couple of weeks more," he said.
Vietnam has fewer international connections than several other regional countries, and the question is how many more cable routes Vietnam should have.
Under plans announced by Viettel and VNPT (Vietnam Posts and Telecommunications Group), they will also use a cable route to land in Quy Nhon city in Binh Dinh province in 2023. If the routes operate well, their capacity will improve.
VIA believes that in the next five years, Vietnam will need 2 or 3 more cable routes. If Vietnam wants to become a transit station in the region, it will need more than that.
As incidents with undersea cable routes are becoming more frequent, demand for additional routes is more urgent.
It is also necessary to think of developing more land routes, especially through the west and southwest, which not only aims to satisfy demands of internet users but also ensures smooth communications between Vietnam and the world.

Van Anh