37,000 people in HCMC apply for lump sum payout of social insurance
Despite warnings by the HCMC Social Insurance, more and more people are still deciding to withdraw social insurance money  as they need money to cover basic needs.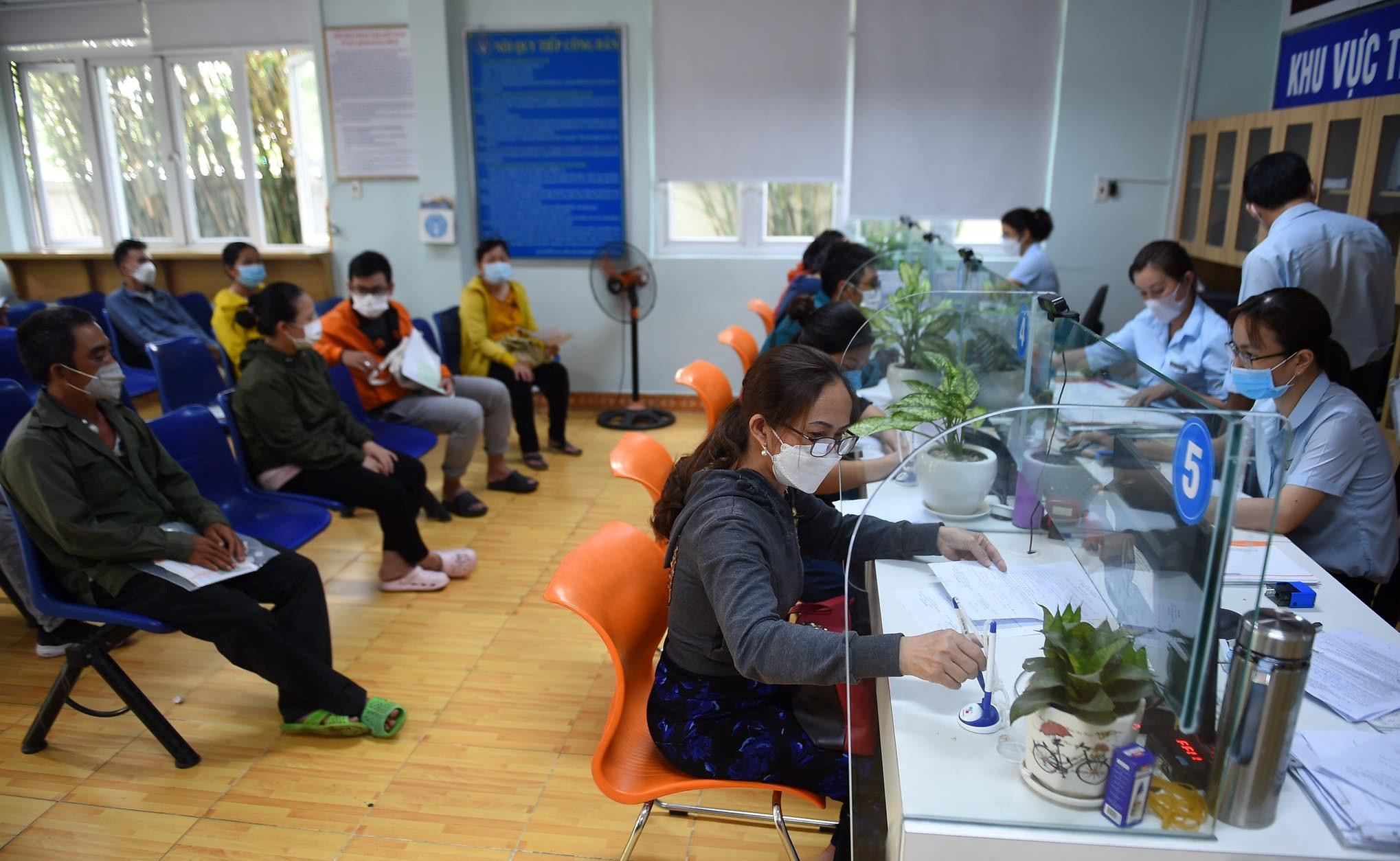 Dozens of people were seen at Thu Duc City Social Insurance on April 14, waiting their turn to follow procedures to withdraw money.
Huynh Tan Sang from Tien Giang province said he left his hometown for HCMC where he worked for Phong Phu Company for two years. As he was not satisfied about the job, he has quit and has no source of income.
"I have no other choice than withdrawing money from social insurance. I need money to cover basic needs while seeking another job," he said.
Tuyet Nhung in Thu Duc City said she worked for a private tourism company for nine years and has just quit the job as she plans a self-employed business. She decided to apply for a lump sum payout to get more capital to run the new business.
"I really don't want to do this. However, under the current regulations, workers have to pay social insurance premiums for 20 years and only can receive a retirement pension after that period," she said.
"If my business goes smoothly, I will be able to make money, which is my 'retirement pension' for the future," she added.
Most of the people applying for one-time withdrawal at the office said they needed money to cover their daily basic needs. They said they have become redundant or have had to take temporary leave because of Covid-19.
Not only in Thu Duc City, most social insurance agencies in HCM City have received applications for one-time money withdrawal. Most of them are from private companies and suburban areas, where there are many industrial zones.
ILO Vietnam has found the difference between state owned and private sectors in social insurance money withdrawals.
Most of the one-time withdrawals after one year of not paying social insurance premiums are from the private sector. In the state owned sector, one-time withdrawals are not common, possibly because the jobs in the sectors are more stable. The proportion is 92.9 percent in the private sector and 33.2 percent in the state sector.
By contrast, the number of workers withdrawing money once because the pension has reached ceiling levels in the state sector accounts for 45 percent, while it is just 2.8 percent in the private sector.
The organization found that most of the cases applying for one-time withdrawal are aged 20-39, and women.
It seems that older workers are more aware of the importance of pension as a stable source of income in old age. Therefore, there are fewer old people applying for one-time withdrawal.
According to the HCM City Social Insurance, the agency has many times given warnings about the disadvantages of the one-time withdrawal scheme. However, workers have still rushed to withdraw money.
In the first three months of the year, 37,000 people followed procedures to receive one-time social insurance money, an increase of 19 percent over the same period 2021. The applicants were mostly from suburban districts, where there are many migrant workers, such as Thu Duc City, Hoc Mon, Cu Chi and district 12.
Phan Van Men, Director of HCM City Social Insurance, said after Tet, especially since March, the number of workers flocking to HCM City from other provinces and cities has been very high.
However, many of them still cannot find jobs, so they are leading very difficult lives. That is why they are thinking of withdrawing social insurance money, ignoring the warning about difficulties in the future, when they don't have stable sources of income.
The social insurance premium every worker has to pay annually is equal to 2.64 months of salary. But when withdrawing social insurance money, they can get only 1.5-months (before 2014) or 2 months (after 2014).
Ho Van