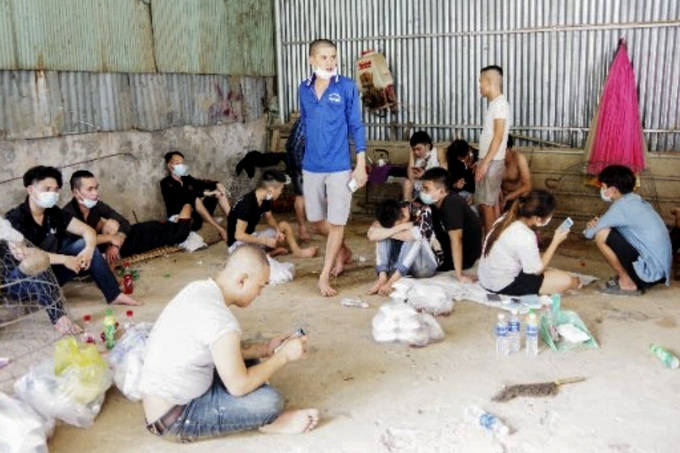 40 Vietnamese people illegally entered the country by a local river from Cambodia on August 18.
According to the station, the incident occurred at 9.45 am on August 18 when the group including 35 men and five women swam across the Binh Di River in An Phu District from Cambodia.
The group said that they returned from Casino Rich World in Kaoh Thom District in Cambodia's Kandal Province. They belonged to a group of 41 Vietnamese people who previously illegally crossed the border into Cambodia to seek jobs. Some of them had worked for other casinos before coming to the Casino Rich World. Here they were forced to work extra time with no payment, so they decided to flee.
At 9 am on August 18, they gathered and attacked the casino guards and then ran to the river to swim back to Vietnam. However, one went missing while crossing the river home.
Authorities in An Giang have sent a rescue team to look for the missing citizen on the Binh Di River. The group were sent to a community centre to await further investigation.
Authorities in some central, central highlands, and southern provinces have been investigating human trafficking scams to Cambodia targeting local young people. Local police have launched legal proceedings against several people for allegedly trafficking local workers to Cambodia.
Source: Dtinews