A week before Tet, flower market in Hanoi Old Quarter still quiet
This year, Hanoi's traditional flower market is held on the streets of Hang Luoc, Hang Khoai, Hang Roi, Hang Ma and Phung Hung.
Due to the impacts of Covid-19 epidemic, the market is not as crowded as it was in previous years although the Lunar New Year (Tet) is coming in a week.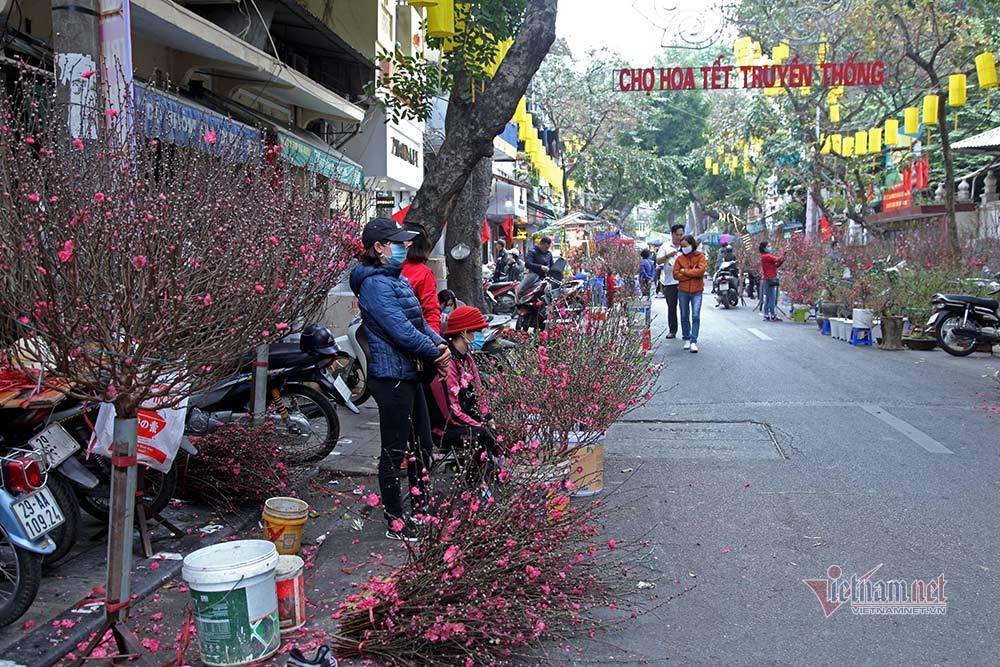 The market opened on January 29 and will lasts until February 11. Usually, this is a popular attraction of Hanoi before the Tet. However, the market is very quiet this year.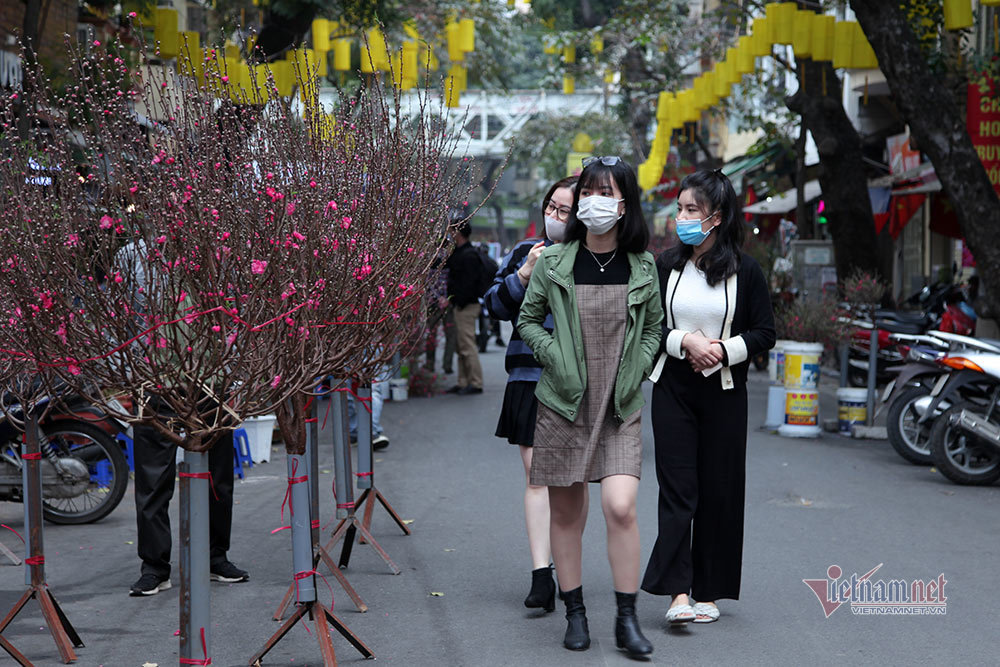 Most of the visitors wear a facial mask.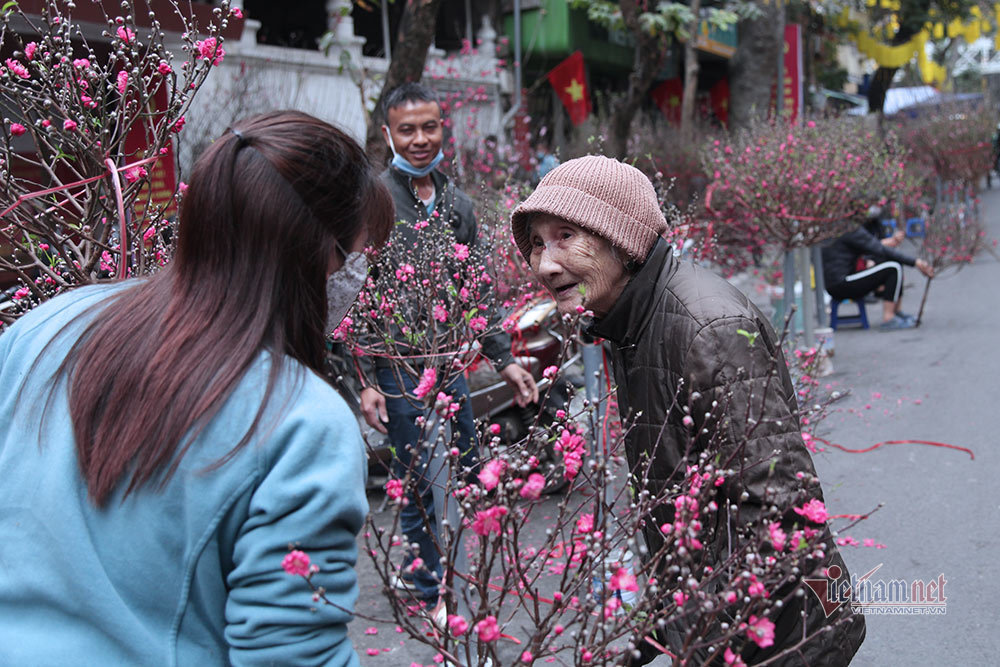 An old woman comes to the market for buying a branch of peach.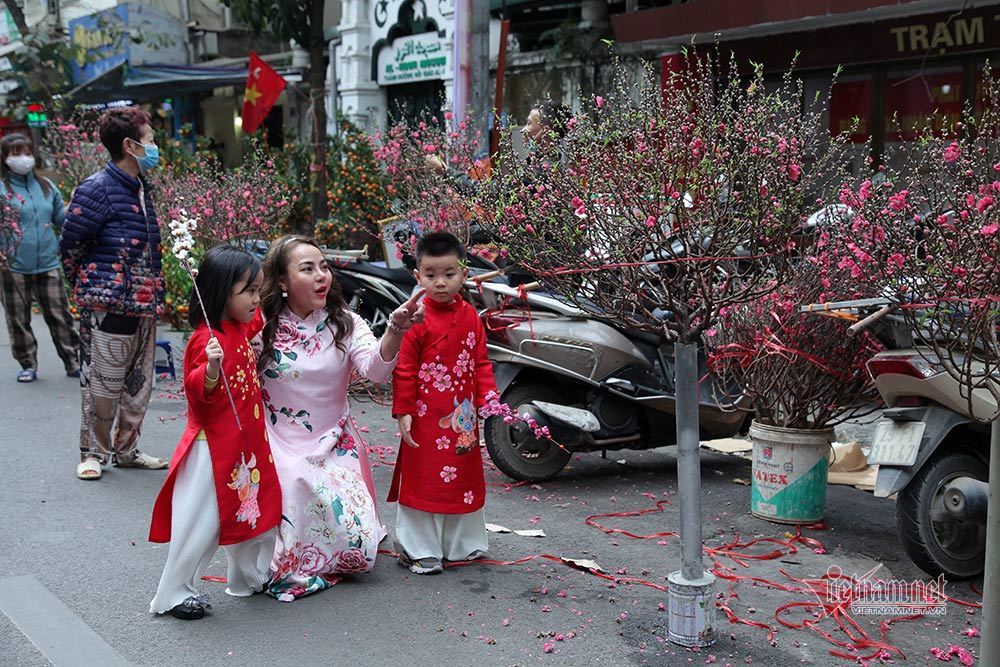 Some people remove their masks to take pictures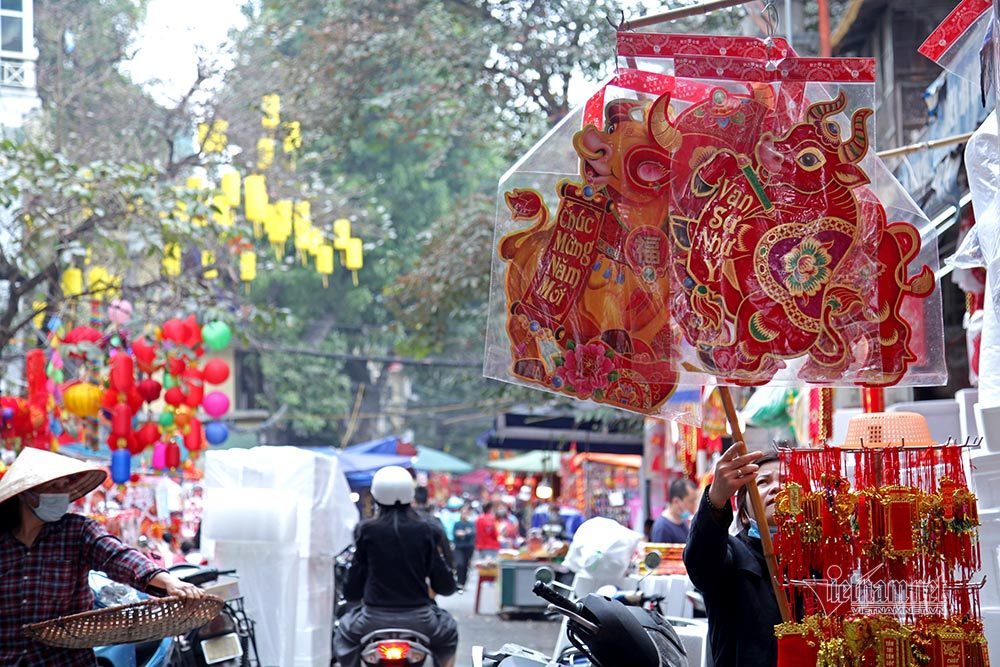 Buffalo mascot drawings representing the year of the buffalo 2021 are displayed throughout the market.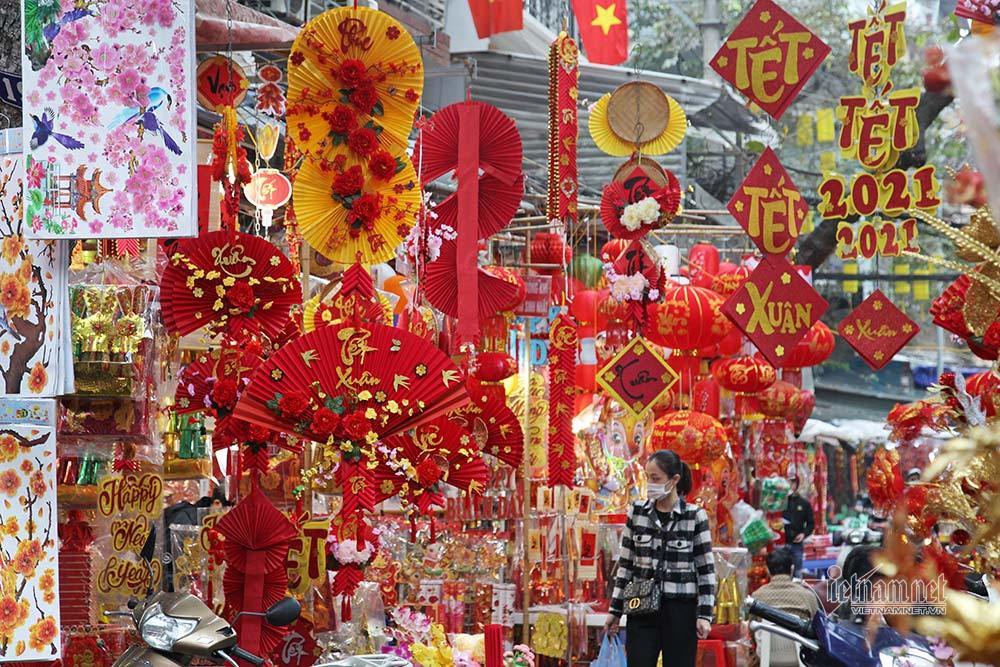 The colorful Hang Ma street, a place for toys and decorating items.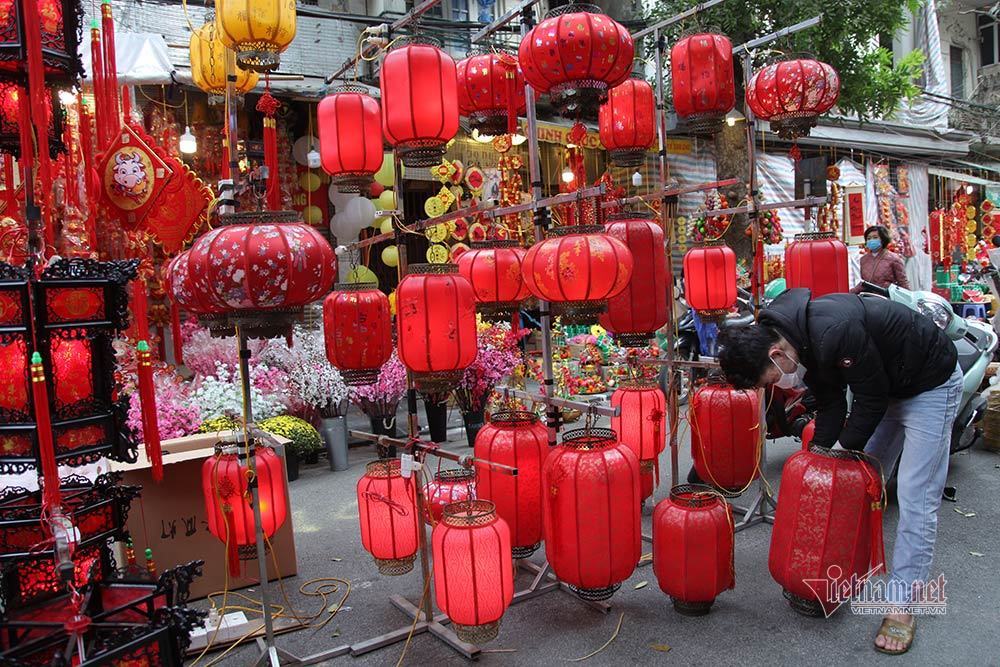 A stall selling red lanterns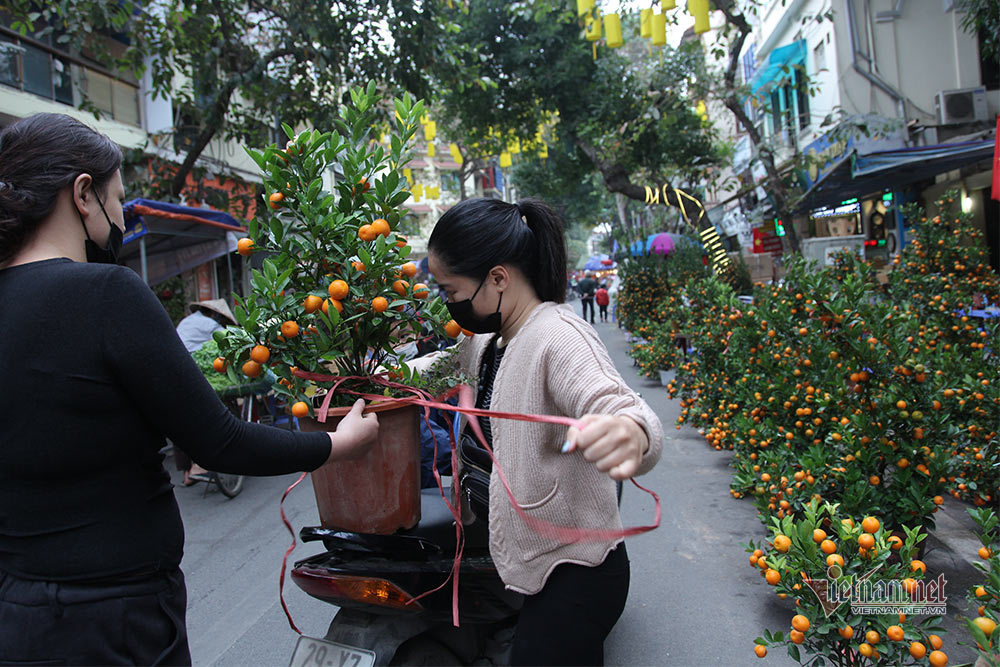 Each small pot of kumquat like this is priced for VND200,000-VND400,000.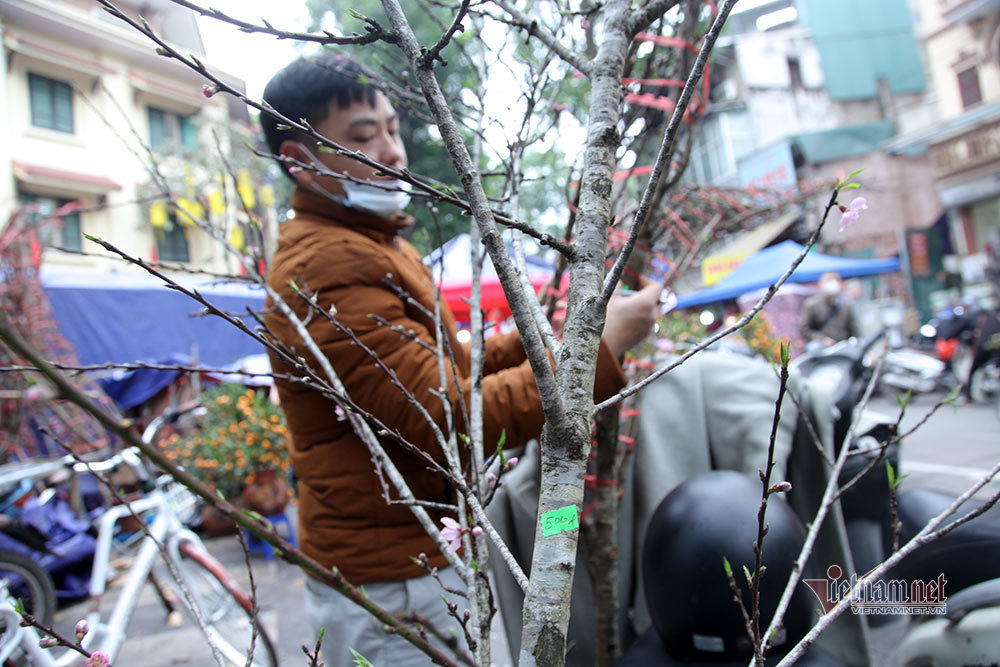 A branch of peach from the northern mountainous region is offered for VND500,000.
Decorating objects for Tet are everywhere.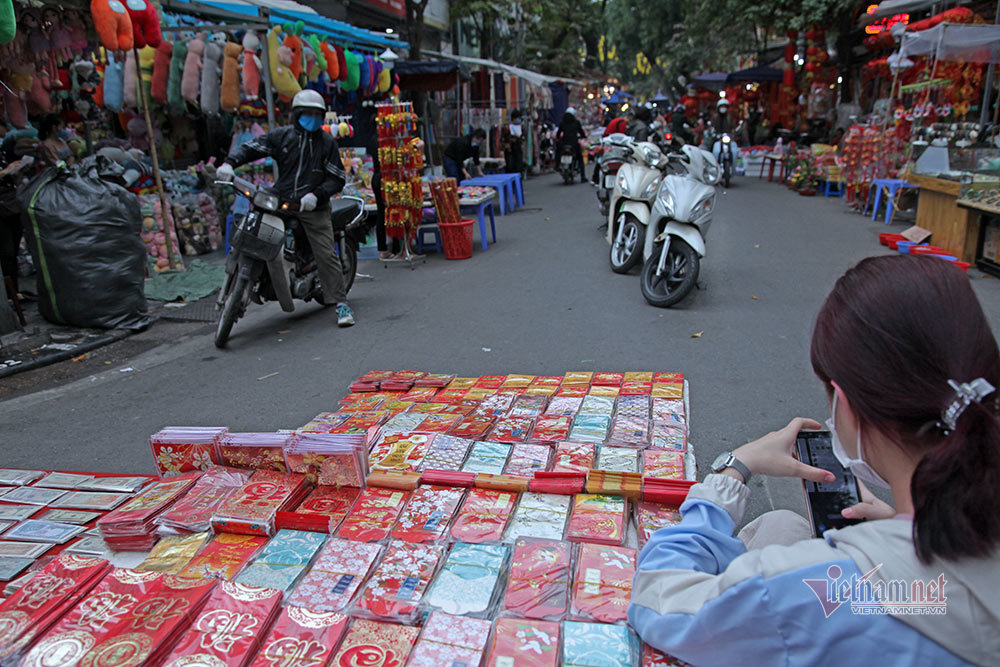 Lucky money envelopes
Mrs. Lan, a saleswoman at the market, hoped that the market would be more crowded in the next few days.
Colorful pictures for Tet are priced at over VND100,000.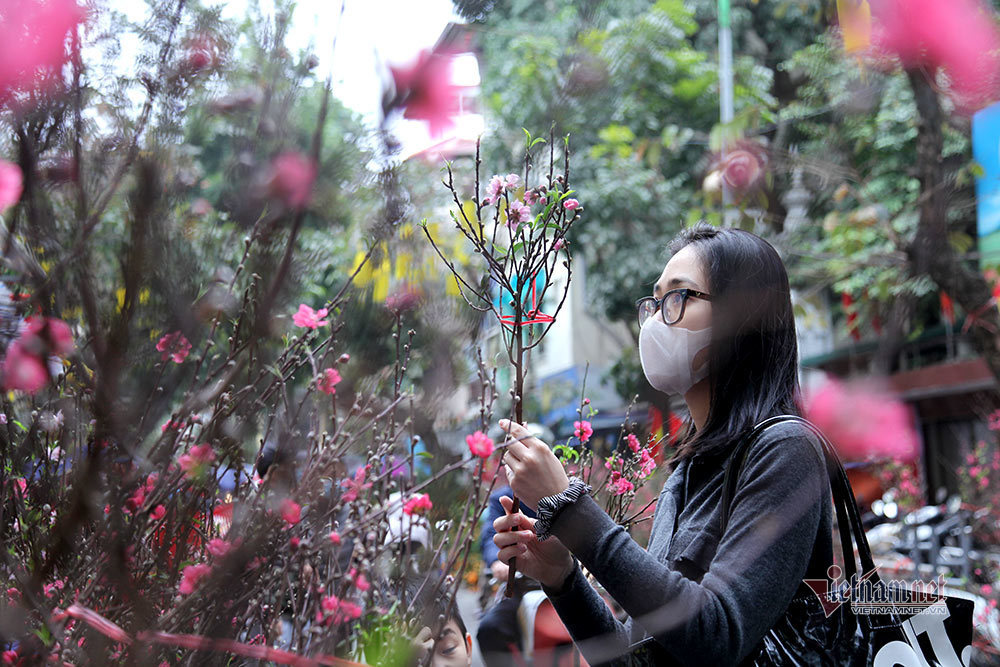 A young girl is choosing a branch of peach for the Kitchen Gods' Day (February 4).
Le Anh Dung

Flowers and ornamental trees sourced from China are overwhelming Vietnamese flowers at traditional and online markets. Japanese orchids are selling like hotcakes despite high prices.

Two weeks before the Lunar New Year (Tet holiday), Sa Dec flower village in Dong Thap Province has become a tourist hotspot.