Agencies seek solutions to regain investor confidence in stock market, corporate bonds
Both management agencies and enterprises want to restore investors' confidence in the stock and bond markets, saying that the cases of FLC, Tan Hoang Minh and An Dong are just "flies in the ointment".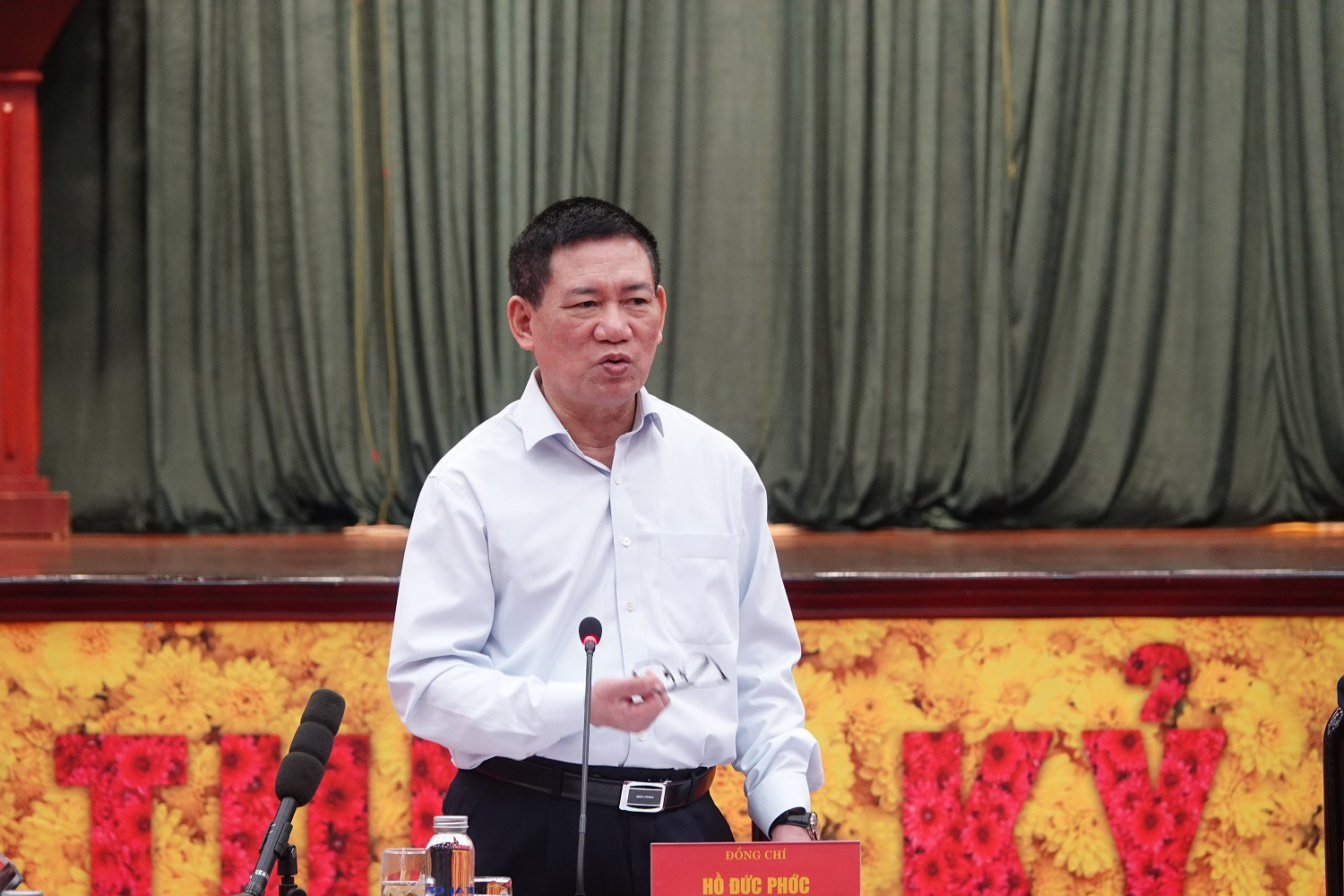 Minister of Finance Ho Duc Phoc said at a recent meeting on the Vietnamese stock and corporate bond markets that the stock market has experienced a period of sharp decline with investors' confidence.
"We made great efforts to create a capital market to efficiently serve economic development. However, the cases of Tan Hoang Minh, FLC, An Dong and SCB discovered in 2022 have affected the market," Phoc said.
The government has launched demand stimulus packages to help enterprises ease difficulties and improve their resilience. "However, enterprises are facing difficulties with productivity and business decreasing sharply. If the current situation cannot improve, things will be very difficult in the next period," he said.
He said the stock market, which is considered the 'thermometer' of the national economy, has fallen significantly. The VN-Index has lost 600 points, or 38 percent, compared with early 2022.
Many shares have lost 70 percent of value and liquidity is weak. Also, monetary and credit market developments are complicated with interest rates increasing, surpassing the 10 percent per annum threshold.
As for the real estate market, after a period of hot growth, the bubble is in danger of bursting because of a lack of capital and a decline in market confidence.
Restoring confidence
According to VNDIRECT CEO Nguyen Vu Long, the biggest obstacle now in the bond market lies in enterprises' liquidity. All the capital mobilization channels of enterprises are stuck. Commercial banks ran out of credit limit in mid-Q2 and early Q3, while other channels such as the stock market are also in difficulty.
Meanwhile, in Q4 in 2022, few enterprises can mobilize capital through bond issuance. "It is necessary to regain investors' confidence and make them understand that Tan Hoang Minh and FLC are just part of the market, and this doesn't represent the entire market," Long said.
Le Quoc Binh, CEO of HCM City Infrastructure JSC stressed that issuers have the responsibility to pay debts when bonds mature, and it is not the responsibility of the state. Though cash flow is limited, enterprises have to try every possible means, including bargaining assets and lowering product prices to get money to fulfill the commitments they made to bond investors.