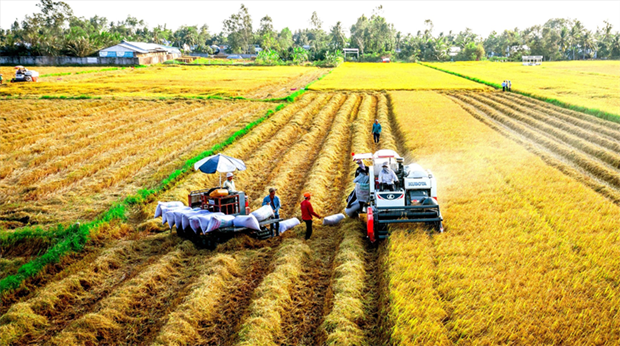 Vietnam's agriculture sector targets attracting 25 billion USD by 2030. (Photo: VNA)
By the end of 2022, the Ministry of Agriculture and Rural Development approved projects with a total investment of 840 million USD.
The ministry is cooperating with enterprises to propose 14 projects with a total capital of 3.2 billion USD.

In 2023, the sector will focus on green and circular agriculture.
To improve international cooperation and integration in the coming time, the ministry asked agencies to continue to increase the quality of institutional work, especially those relating to foreign trade to ensure Vietnamese laws and regulations' compliance with its international commitments and practices.
Under the country's international agricultural cooperation strategy, the sector aims to raise the export turnover of agro-forestry-fisheries products to 70 billion USD by 2030.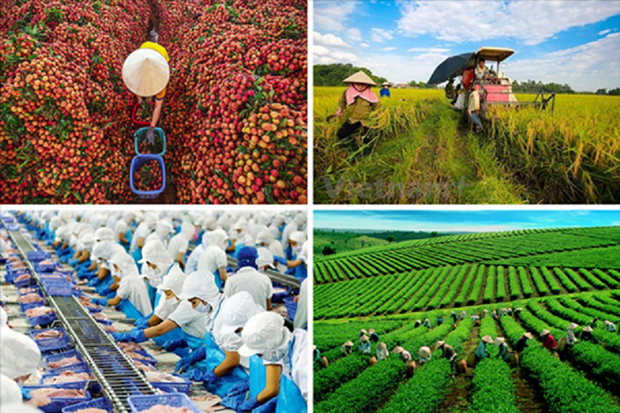 Free trade agreements with tax incentives help Vietnamese agriculture exporters have a competitive advantage in prices in the global market.(Photo: nongnghiep.vn)
Vietnam has joined 15 free trade agreements (FTAs) and continues to negotiate new deals with Israel and Canada.

It has signed FTAs with all of its key agro-forestry-fishery export markets, which helps Vietnamese exporters have a competitive advantage in prices in the global market thanks to tax incentives.
In addition, the ministry will continue strengthening activities in market forecasting, policies, and solutions in relations with international partners.
It will also further coordinate with agricultural associations and industries to nominate candidates to join trade associations in Vietnam's major import markets./. VNA