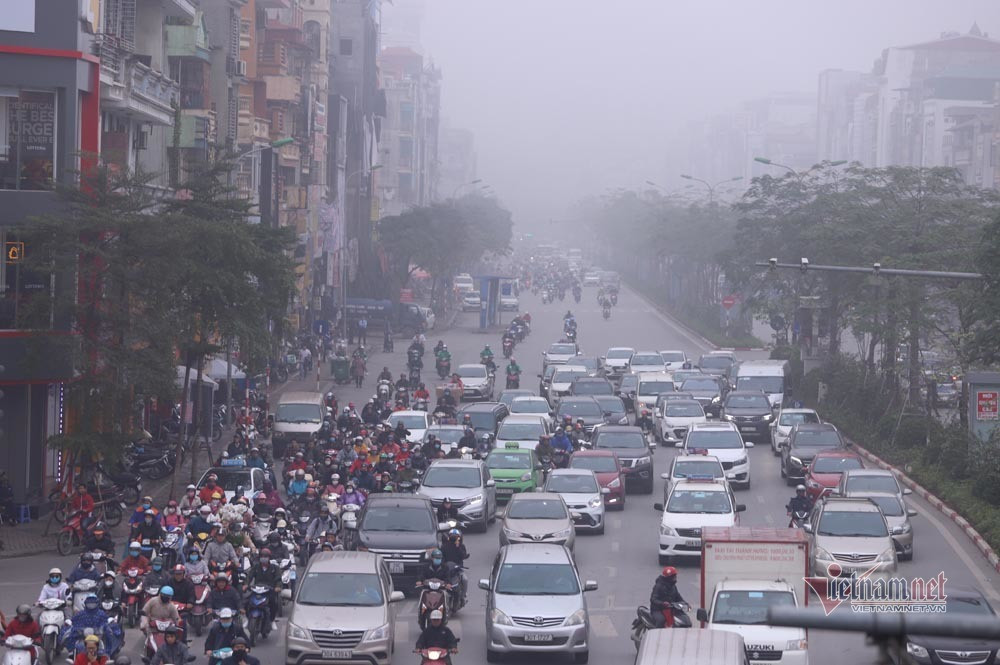 Hanoi residents were warned of dangerous air quality on Monday, with private provider PAM Air declaring the conditions "very unhealthy" and potentially affecting the entire population. Health warnings have been issued in light of the emergency conditions.
People should wear face masks that can help protect users from fine particulate matter (PM2.5).
Most of the air monitoring stations in the capital showed the Air Quality Index (AQI) at purple (AQI 201-300, "very unhealthy") on Monday morning.
The index recorded in some stations in Hà Nội, and the northern provinces of Thái Nguyên and Hưng Yên even surpassed 300, which means that everyone may experience more serious health effects.
The air quality in dozens of stations across the country reached "very unhealthy" levels. The northern region has the largest number with 19 stations, followed by the central region with three.
Vietnam Environment Administration under the Ministry of Natural Resources and Environment suggested people frequently update the air quality information.
According to experts, air pollution during this time is mainly caused by the weather. Hà Nội and other localities in the northern region have experienced cold and dry weather. This type of weather means pollutants cannot disperse and are concentrated near the ground, leading to serious pollution.
According to the World Health Organization (WHO), air pollution is responsible for approximately 60,000 deaths in Việt Nam.
Source: VNS