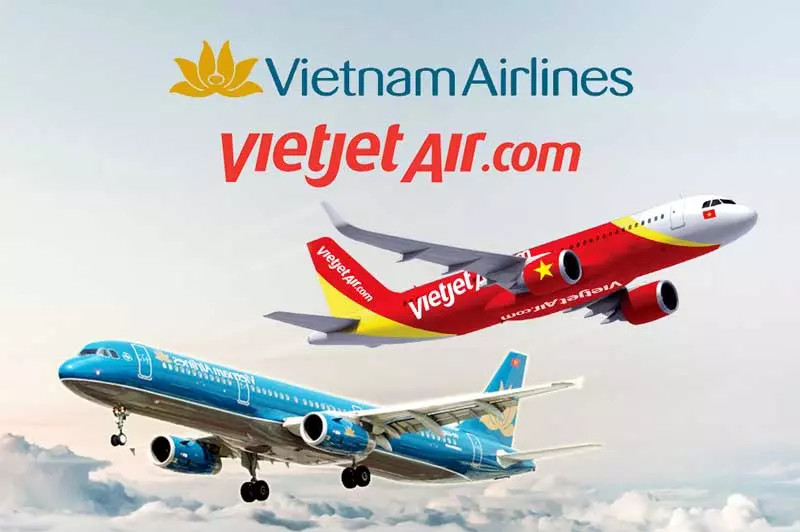 Vietjet Air (VJC), owned by female billionaire Nguyen Thi Phuong Thao, has released its Q2 consolidated finance report with positive results. Its post-tax profit was VND181 billion in Q2 and VND426 billion in H1.
Vietjet's consolidated revenue reached VND11.6 trillion in Q2 and VND16.1 trillion in H1, a sharp increase of several times over the same period last year and higher than the same period of 2019 before the pandemic broke out.
The good business results in Q2 and H1 were impressive and this reflected recovery in travel demand after the pandemic.
Vietjet has increased the frequency of flights, providing 52,500 flights and serving 9 million passengers in H1, which meant an increase of 1.5 times and 2 times, respectively, compared with the same period last year.
Vietjet has improved not only because of the impressive recovery of the domestic market, but also the development of new international air routes, including ones to India, South Korea and Japan.
Meanwhile, the financial report released by Vietnam Airlines (HVN) showed that the air carrier took a loss of VND2.6 trillion in Q2, though revenue increased by three times compared with the same period last year. This was the 10th consecutive quarter of losses.
Though the aviation sector is showing signs of recovery, difficulties still surround businesses. Fuel prices have soared, while international routes have not fully recovered.
However, the good news is that the loss Vietnam Airlines took in Q2 was no longer very high (the loss in Q1 was VND4.5 trillion). As such, the national flag air carrier took a loss of VND5.25 trillion in H1, or VND3.4 trillion lower than the same period last year.
Because of high fuel prices, input costs have increased. Vietnam Airlines reported that the fuel cost increased by trillions of dong in H1.
As of mid-2022, Vietnam Airlines had reported an accumulated loss of VND29 trillion and stockholder equity of minus (-) VND4.9 trillion.
Vietnam Airlines completed divestment of 35 percent of shares from Cambodia Angkor Air in May, collecting $35 million.
Vietravel (VTR) has not released its Q2 finance report yet. The enterprise took a loss of hundreds of billions of dong in Q1.
Bamboo Airways has also not released its Q2 report. The airline reported a loss of VND2.2 trillion in 2021 because of the pandemic. In previous years, it reported profit of VND240-300 billion a year.
Manh Ha