Ancient Ruong house needs urgent protection

Various measures have been undertaken to preserve and protect ancient Ruong garden houses in central Thua Thien Hue province.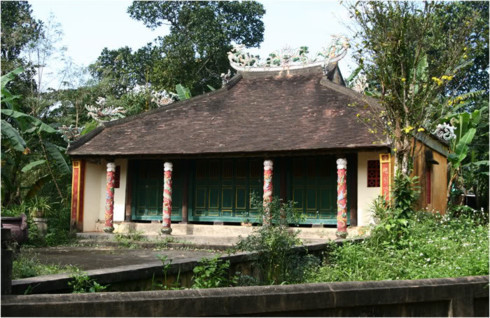 Ancient Ruong houses in Hue have become tourist attraction 
A recently-launched project on protecting and promoting the treasured Hue garden houses has turned the ancient structures into tourist attraction in Phuoc Tich village.
The 100-year old garden house of Mr. Le Trong Quan has been refurbished thanks to funding of more than 34,000 USD from the project.
Quan's house embraces typical traditional architecture with three main rooms and 2 wing rooms. Quan said his house was in serious disrepair, the pillars worm-eaten, the paint peeling off, and the roof ruined.
Quan said "Thanks to State assistance, we have refurbished some wooden furniture in the house, retiled the roof and floor with Bat Trang ceramics. Other houses in my neighborhood have also been repaired thanks to state funding."
Mr. Le Trong Dao received more than 30,000 USD from the project to restore the structure of his ancient house, which has now become a tourist attraction.
Mr. Dao said "Foreign visitors often come during Christmas while domestic visitors come at any time of the year. The tourism business has raised our income. We try to improve our service to contribute to promoting the Phuoc Tich ancient village."
Doan Quyet Thang, Deputy Director of the Phuoc Tich village management board said from 2016 to 2018, 11 garden houses were upgraded in the province and this year 10 other houses are being refurbished.
Thang says the restoration of ancient houses will help preserve local cultural and architectural values and boost local tourism .
"In addition to visiting historical relic sites, tourists can also stay in local houses and learn to cook in the local style. We organize tours during which visitors will go to the market with the house owners, buy ingredients and prepare local dishes. We try to create a cozy atmosphere to increase interaction between visitors and the locals", said Thang.
Phuoc Tich ancient village in Phong Hoa commune now has 24 ancient houses, many of which are 150 years old. The village still retains its traditional crafts and many other valued heritages. VOV5

Tuong Phieu communal house in Phuc Tho district, about 40 kilometers west of downtown Hanoi, is the biggest communal house in what used to be Son Tay province.

The "Ba Pho Music House" is a special space to preserve traditional musical instruments which serves as a tourism destination for visitors to Hanoi and also helps introduce musician Ba Pho, the founder of the troupe, to the public.