Argentina Gastronomic Week at Caravelle Hotel

The Embassy of Argentina in Vietnam will host Argentina's Gastronomic Week in HCM City from September 18-22.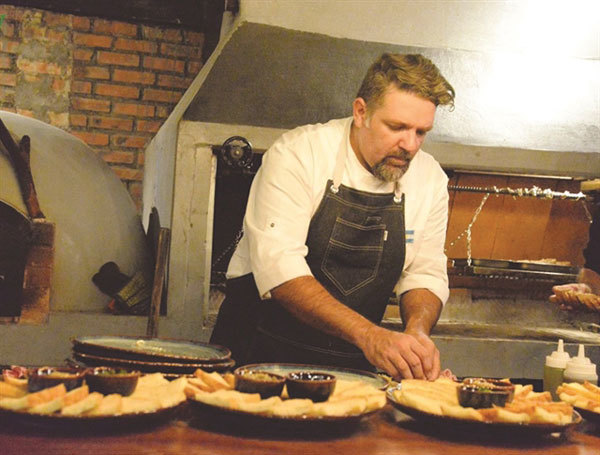 Argentina's Gastronomic Ambassador Alberto Curia presents an Argentinean dish during Argentina's Gastronomic Week in Hanoi from September 7-14. Photo vov.vn
The event will introduce authentic delights such as beef asado, empanadas, humita (creamy corn cake), and provoleta (grilled provolone cheese).
All dishes will be prepared by Argentine chef Alberto Curia who has more than 20 years of experience in Argentinean and Mediterranean cuisine.
Curia will offer a five-course wine dinner during Argentinean Beef Day at Reflexions Restaurant at Caravelle Hotel Saigon tonight.
He will work with chefs from the hotel's Nineteen Restaurant to present a buffet featuring a wide range of authentic Argentinean food and BBQ dishes from September 19-22.
Chef Curia has served as an honorary chef for the Argentine Ambassador, and Argentina's Gastronomic Ambassador.
Apart from this culinary event, the embassy will collaborate with the Saigon Sommerlier Association to organise Argentinean Wine Day at Caravelle Saigon Hotel's Saigon Saigon Bar on September 19.
The event is expected to attract wine connoisseurs and wine exporters from HCM City.
Earlier, Argentina's Gastronomic Week was held at the Pan Pacific Hanoi from September 7-14.
VNS