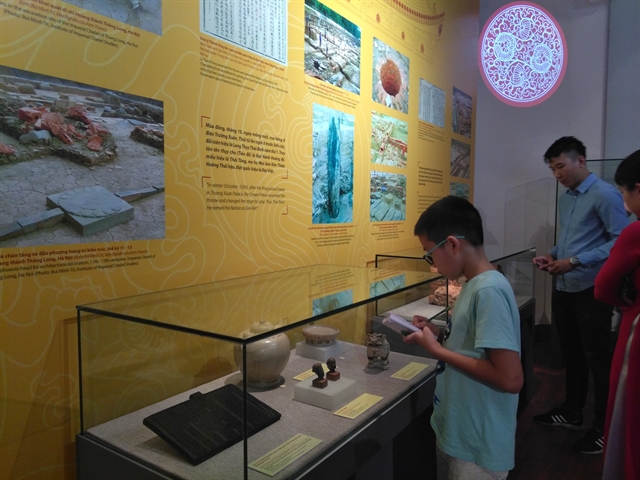 The exhibition is a good chance to learn about the nation'shistory. 
The exhibition kicked off on June 20 in Hà Nội providing historical documents and antiques showing national sovereignty as well as the establishment and development of the country through different reigns.
The seal, which measures 13.2cm by 12.7cm by 14.2cm, was recognised as a national treasure in 2017. It's a part of the collection of items from the Nguyễn Dynasty stored at the National Museum of History.
It's the most important seal of the reign, used in all important documents released by the King.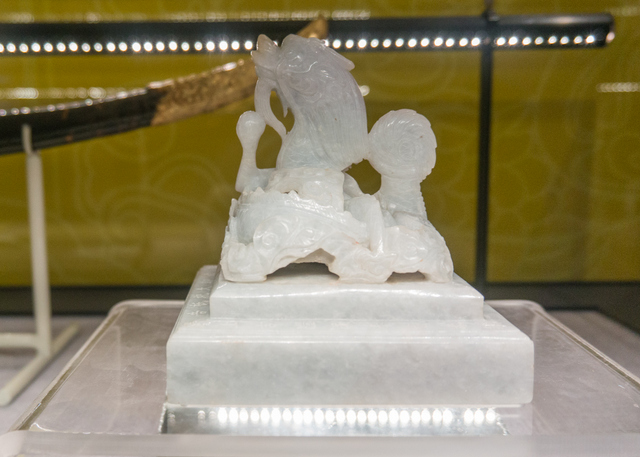 The Seal of Đại Nam used in documents issued by King Thiệu Trị (1807 – 1847).
The museum is hosting the exhibition to honour Vietnamese predecessors for national independence and pride, according to the museum's director Nguyễn Văn Cường.
The exhibition includes about 100 artefacts related to the nation's history, divided into three main parts – from Văn Lang and Âu Lạc (the 7th-3rd century BC), the independent feudal monarchy period, and the post-1945 August Revolution period up to now.
"The national name is the official name used in diplomatic, legal and trade relations to demonstrate the legitimacy of a dynasty or government," said Cường.
"The national name shows the nationality, territorial sovereignty and political regime in the international arena."
During its history, Việt Nam has had many names, corresponding to each different period. The Kings of feudal dynasties also set up the capital as the political, military, economic and cultural centre of the country in different places in accordance to different periods.
Cường said the exhibition doesn't try to reflect the long history of the country because visitors can find out about it through the exhibit areas of the museum.
"In the framework of the history, we just emphasise that national names and capital cities are particularly important in national history, helping to determine national sovereignty, asserting national independence in relation with other countries around the world," he said.
"In each period, we choose significant artefacts relating to the national names and capitals of the country."
On display are artefacts dating from Đông Sơn Culture (3,000BC), as well as a collection of royal treasures and objects found at the Thăng Long Imperial Palace site in Hà Nội.
The exhibition will run until the end of October at the Việt Nam National Museum of History, 1 Phạm Ngũ Lão Street, Hà Nội. — VNS
Minh Thu