VN film promotion and development scheme to launch
Actress Ngo Thanh Van wants to promote action movie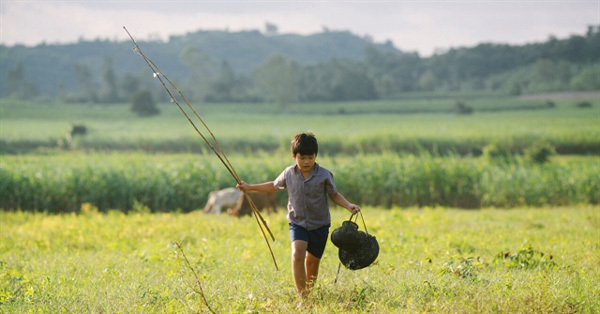 The success of Tôi Thấy Hoa Vàng Trên Cỏ Xanh (I Saw the Yellow Flowers on the Green Grass) help promote tourism in Phu Yen Province. – Photo soha.vn
The move was initiated by Ngo Phuong Lan, former director of the Cinema Department (Ministry of Culture, Sports and Tourism).
It aims to gather filmmakers nationwide, giving them a chance to support each other, promote Vietnamese film abroad, enhance co-operation with foreign partners and attract foreign investors and producers to make films in Vietnam.
"We will unite to develop the national film industry in the context of international integration. People will know more about the brand of Vietnamese cinematography and films," said Lan.
Lan revealed that initially, the association will build a dossier introducing the cinematographic environment in Vietnam, digitalise a stock of national cinema archives and data, propose policies relating to the cinema industry, train human resources and promote Vietnamese films abroad.
"The last mission is very important, we will connect and join international organisations such as Federation of Motion Pictures Producers in Asia Pacific (FPA), the Network for the Promotion of Asian Cinema (NETPAC) and the organising boards of international film festivals:
For 2019-2024, Lan will serve as chairwoman of the association. Voting took place yesterday with participation of 120 members.
The association will work under the management of the Ministry of Home Affairs and the Ministry of Culture, Sports and Tourism.
Luong Cong Hieu, general director of Galaxy Media & Entertainment Company, said the association will help promote the Vietnamese film industry.
"Since 2000, the cinema industry has developed rapidly, currently there is at least one Vietnamese film released each month," he said.
"According to statistics, among 60 million tickets sold at the box offices, there are 30 per cent spent for Vietnamese films.
"The development of the national cinema industry will bring profit for all people working in cinematography and related fields."
He mentioned the success of Tôi Thấy Hoa Vàng Trên Cỏ Xanh (I Saw the Yellow Flowers on the Green Grass) to promoting tourism in Phu Yen Province.
"With the development of the internet and social networks, after the screenings at cinemas, the films are continuously exploited on many platforms such as ZingTV and Danet. However, opportunities always go with challenges. We are facing copyright violations more seriously than ever."
He stressed that the association will help protect the intellectual property of filmmakers and members can support each other.
"I believe the establishment of the association will attract investment from abroad and build up policies to protect the copyright," he said.
VNS