As one of the 50 most influential women in Vietnam in the field of science anf education recognized by Forbes Magazine, Assoc. Prof. Dr. Tran Thi Ly from the Faculty of Arts and Education, at Deakin University, Australia, is implementing a project to attract international students to Vietnam. She speaks about the project to reporters.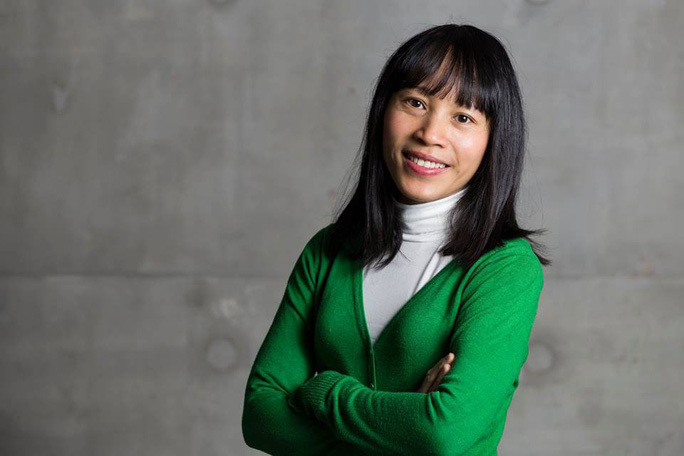 Dr Tran Thi Ly


In 2017, you received the 'Potential Scientist' award from the Australian Research Council (ARC). This was the only award in the Australian education sector in 2017. Can you tell me more about this award?

The award was given to conduct research on the impact of the internships and short-term study of Australian students in Vietnam, Japan and China through the New Colombo Plan funded by the Australian Government (2017-2021).

New Colombo Plan is the Australian Government funded program that supports Australian students who study and have internship in countries in Asia Pacific. Vietnam is the fourth destination for Australian students' internships and short-term studies through the plan. The project gives recommendations to build Vietnam into a favorite destination for Australian students to have short-term internships and study courses.

How do you assess internationalization in educational innovation in Vietnam?

The biggest advantage of Vietnamese universities is that they have a generation of students and lecturers who are dynamic and willing to learn and innovate to obtain new trends in the context of global integration.

However, there are problems. Vietnam's education still cannot satisfy the requirements of the market economy and society in the context of integration and globalization.

Internationalizing education plays a core role in creating a workforce that has the vision, skills, and knowledge, helping Vietnam's economy develop and improve the position of higher education, including having curricula recognized internationally.

However, Vietnam still doesn't have a strategy at the national level and policies to help schools promote the potential and resources in internationalizing education to enhance the capacity of teaching, management, and research as well as optimize the positive impact of higher education to create changes in society.

Vietnam can fully promote its ability to internationalize education reciprocally instead of just being an education import country (currently in the top 10 countries that provide students to the UK, US, Australia and Canada).

What will Vietnam's higher education need to do to attract international students and what do your projects focus on to improve Vietnam's grade as a destination for students?

Vietnam is capable of becoming an attractive destination for international students for short-term internships and study courses. In 2017, Vietnam was the eighth destination for students from Australia in the New Colombo Plan. In 2018, Vietnam became the sixth destination and it has now become the fourth favorite destination, after China, Indonesia, and India.
Thanh Lich 

Tran Kieu, chair of the Vietnam Psychology – Education Association, noted that the new general education program (Program 2018) is designed to develop learners' personal capabilities.

With just a few weeks to go for the start of the new school year, there is a worrying shortage of pre-school teachers in many localities nationwide.