Authorities to have check-up on Vietnam Electricity's power production costs

The Ministry of Industry and Trade (MoIT) will be checking electricity production and business costs of Vietnam Electricity (EVN) from last year.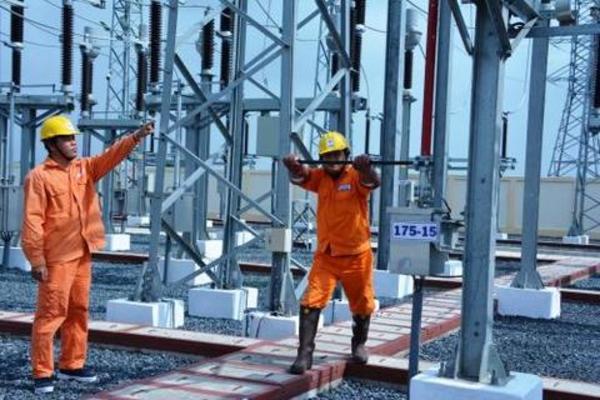 Staffs at EVN Can Tho check equipment. — Photo EVN
According to a decision of the deputy minister Hoang Quoc Vuong, the inspection team from Electricity Regulatory Authority of Viet Nam (ERAV), representatives from ministries, the Government Office and Viet Nam Chamber of Commerce and Industry (VCCI) would conduct the check-up from September 3 to October 1.
The inspection team would clarify power production and business costs based on audited results of EVN.
They will also evaluate data provided by EVN including financial report and audited report on costs of electricity production and business as well as reality at National Load Dispatch Centre (EVN NLDC), National Power Transmission Corporation (EVNNPT), power corporations and Hoa Binh Hydropower Plant.
The final report will be sent to the MoIT by the end of October and the results revealed by the end of this year.
This is an annual plan of the ministry for power tariff adjustment. By the end of November 2018, EVN's electricity production and business costs was announced with total spending of more than VND291.3 trillion (roughly US$12.6 billion). Accordingly, the cost was VND1,667 per kWh, increasing 0.15 per cent from 2016. Power sale in 2017 was VND289.9 trillion or VND1,660 per kWh.
In 2017, the increase of some input factors such as the world's coal and oil prices, taxes and foreign exchange rate had affected costs of electricity production and business.
With the costs, the average power tariff was increased by 8.36 per cent in March.

The demand for electricity merchandise will be high in the upcoming years: 235 billion kwh, 352 billion kwh and 506 billion kwh by 2020, 2025 and 2030, respectively.

Hanoi, HCMC and other big cities are using waste-to-electricity (WTE) technology to treat domestic waste and produce much-needed power.v