The Animal Husbandry Association of Vietnam, Vietnam Poultry Association, and Vietnam Association of Ruminant Husbandry in April sent a document to the Ministry of Natural Resources and Environment (MoNRE) to propose adding land to the livestock sector into the amended Law on Land.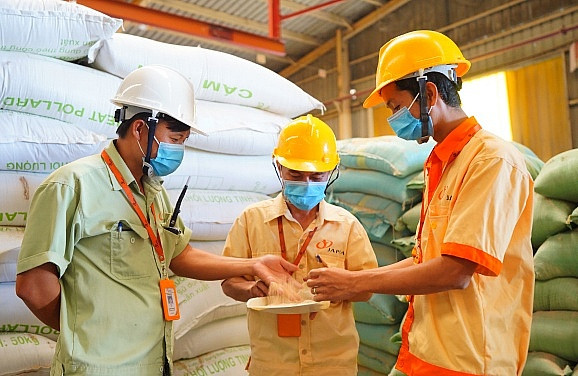 Available land on the wane for Vietnam's livestock businesses- illustration photo/ Source:Japfa Vietnam
Allocating land for livestock is an urgent requirement of the segment if it is to contribute to hitting the target of attracting $25 billion to the agricultural sector by 2030.
According to the proposal, a large volume of households and livestock companies are suffering losses, and on the verge of bankruptcy. One of the reasons is that the land available for livestock has been narrowed down alongside strict requirements.
Livestock value accounts for almost one-quarter of the total value of the agro-forestry-fishery sector. The land area for the agricultural sector about 27.98 million hectares, including 11.7 million ha for cultivated land, 15.4 million ha for forestry, 800,000ha for the aquacultural sector, 15,600ha for salt production land, and 58,500ha for other agricultural land. The land available for livestock is extremely modest.
In addition, the available land for the relocation plan of livestock facilities is still in question. According to a decision approving the animal husbandry development strategy for the 2021-2030 period, the land for the relocation of livestock facilities is large and the deadline for relocation is January 2025.
In the southern province of Dong Nai, a hub for some of the largest livestock companies, the provincial People's Committee revealed in February that it required the relocation of 2,100 breeding farms and to shut down about 900 breeding facilities before 2025. The drastic move is to remove livestock facilities from residential areas, which are causing vast environmental pollution.
"A minimum area for a livestock facility is 1-5ha. Thus the province needs at least 3,000-15,000ha of land for building farms, excluding the surrounding area, to ensure the biosecurity for the resident areas. The total area for this relocation is hundreds of thousands of hectares," said the Animal Husbandry Association of Vietnam.
The three associations also proposed that land for the concentrated livestock sector was applied and explained clearly to all localities to avoid risks for livestock companies. Many companies are confused about the concept, leading to unexpected violations.
Livestock farms are conditional production and business establishments that must ensure disease and environmental control requirements, and have a minimum distance from residential areas and public works.
For example, Japfa Comfeed Vietnam has invested in developing more than 1,000 swine and poultry farms in Vietnam. A company representative said, "An average farm and outsourcing farms have an average investment up to VND100 billion ($4.34 million) and the time to recoup capital is long."
If there is no clear concept of land area for the concentrated livestock sector, localities may either permit households to live near farms or build public buildings near the farms. "As a result, the companies' farms accidentally violate biosecurity regulations and are then unreasonably forced to move," the representative said. "If this situation is not resolved soon, it will be difficult to build a sustainable livestock sector and investors will be cautious with any expansion plans."
Japfa has been in the animal feed industry in Vietnam since 1996. Currently, the company owns eight modern feed mills in a distribution network that covers all cities and provinces across the country.
Vietnam's target to realise $25 billion in agricultural investment from abroad is part of a draft strategy for international cooperation in agriculture and rural development, which was unveiled in February at a special conference.
Vu Anh Tuan, deputy general director of C.P. Vietnam, said the business had increased herds from September 2019. By the end of 2020, the total herd of sows had increased by 8 per cent. However, like Japfa Comfeed Vietnam, it has difficulty obtaining land to build new camps that meet biosecurity regulations.
"We suggest that there should be new large farms to replace family ones, so it needs support in terms of land resources and procedures," Tuan said.
"In addition, the company wants localities to have incentives for businesses when building a system of livestock and slaughter plants, so that businesses can boldly invest and reduce intermediary costs, thereby reducing production costs."
The amended Law on Land has received the close attention of enterprises in agriculture, and livestock in particular. In early March, the MoNRE stablished a taskforce to review and comment on the amended law. Currently, the taskforce has received 70 comments and proposals. The comments focused on the main groups of issues related to the agricultural sector, such as how the land law and specialised laws will be applied in the future, as well as how rice fields are managed, including land accumulation and compensation.
Source: VIR