For many years, Man Xa village has been widely known as a typical example of environmental pollution in handicraft villages.
Nearly 30 years ago, Man Xa village had only a few households that earned their living by casting aluminum pots and pans, and producing aluminum household items. Several years later, these households began buying aluminum scrap for recycling into aluminum bars to sell to pot and pan casting establishments. Gradually, many more aluminum recycling workshops were formed throughout the village.
The Man Xa aluminum recycling village was one. It has about 3,200 households and up to 400 run aluminum recycling furnaces. Hundreds of chimneys daily release smoke into the sky. The village roads are flooded with coal slag and aluminum slag. The air in the village is thick, smelling of smoke, dust and aluminum.
Over time, the village roads have been covered by waste from aluminum furnaces. Owners of aluminum establishments have discharged aluminum slag and coal slag everywhere, from the roads to the fields. As a result, local fields have been left fallow for years.
Vice-chairman of Van Mon commune Bui Duc Thuyen said: "For many years, the whole commune has lived with smog. Because it is a craft village, the local authorities cannot force aluminum establishments to stop production. The commune does not have a landfill so waste is illegally discharged everywhere. Aluminum slag is packed into sacks, and thrown to the road or the field in the middle of the night. We cannot punish them without catching them red-handed. We also have no authority to put a fine on violators."
.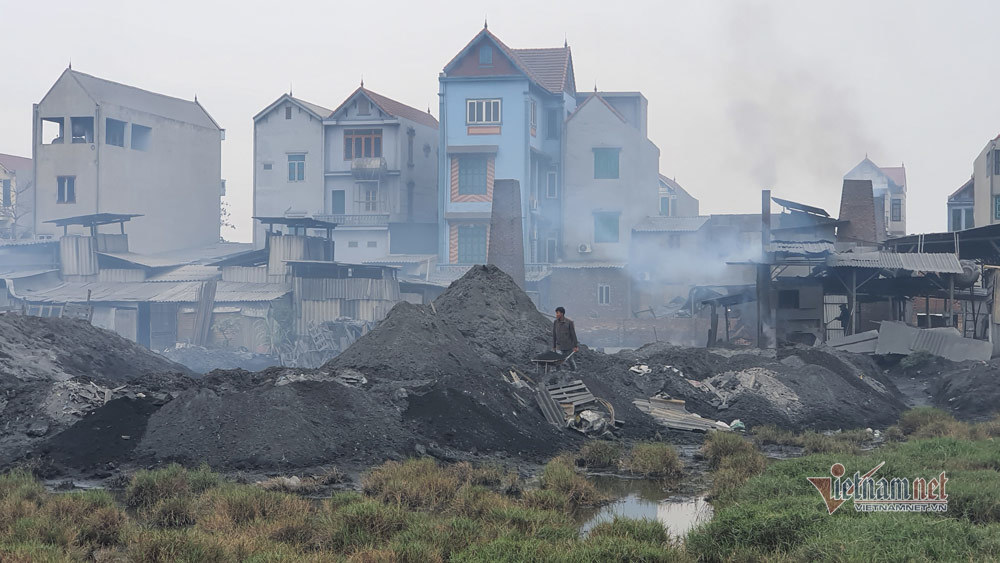 Waste is dumped in mountains on an area of thousands of square meters, formerly land for rice cultivation
Thuyen said that Van Mon commune has five villages, and only Man Xa village has the profession of recycling aluminum. This village is located in the middle of the commune, so all other villages have to suffer from the dust and pollution from Man Xa. Waste from the aluminum furnaces has been discharged innocently everywhere, piling up in mountains surrounding the village.
"On average, furnaces process and recycle about 30 tons of aluminum per day, emitting about 3-4 tons of slag. The mountains of waste have been stored for many years, estimated at several hundred thousand tons. The total volume of waste is estimated at 370,000 tons by the Bac Ninh Department of Natural Resources and Environment. We are helpless, we cannot do anything," said Vice Chairman of Van Mon commune.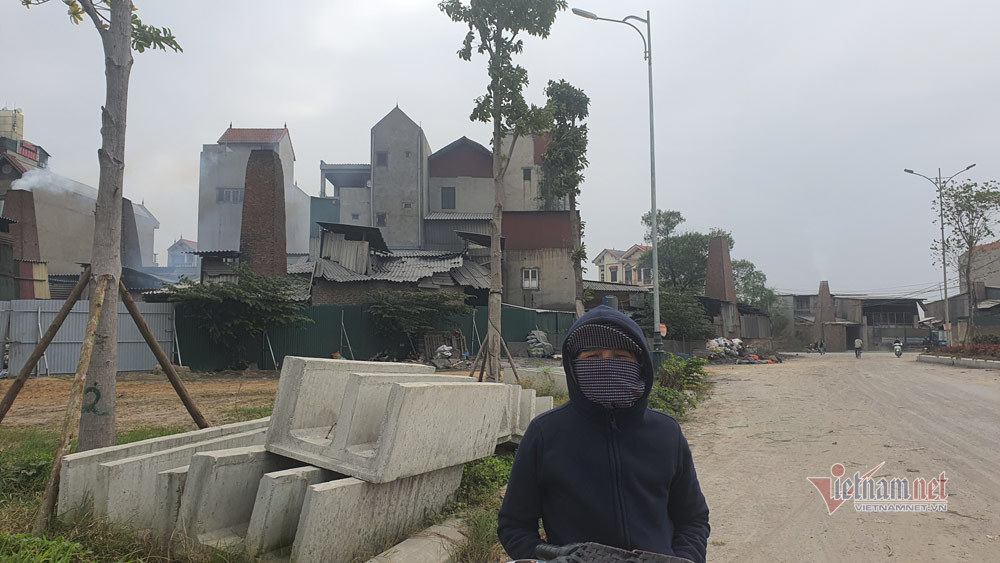 Whether it is rainy or sunny, local people have to cover their faces to cope with dust and polluted air when they go out.
Man Xa is one of the craft villages with an alarming level of pollution in the country. In Bac Ninh, names such as Phong Khe and Van Mon are mentioned as typical examples of environmental pollution that is difficult to handle completely. Along with pollution, the health of local people has been seriously affected.
Head of Van Mon commune's health station Nguyen Van Duy said the polluted environment is unclear, so the number of people suffering from respiratory diseases is very high.
According to officials of Van Mon commune, Man Xa is considered the largest aluminum recycling village in the northern region. Aluminum recycling has brought high income for local residents, so up to 90% of locals are attached to the profession.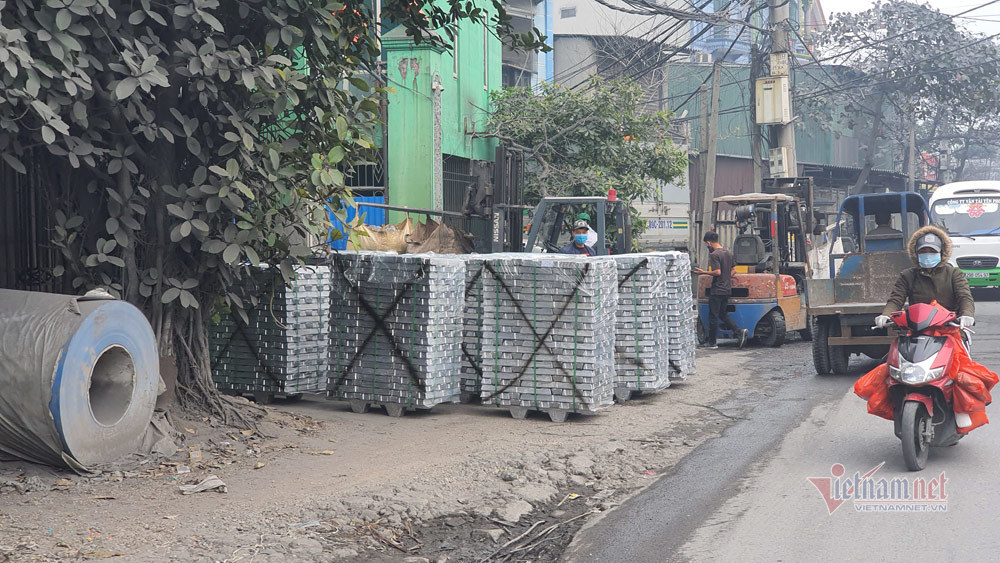 The finished aluminum blocks.
Pollution and waste surrounds Man Xa village
In 2015, Bac Ninh province authorities made a plan to set up the Man Xa-Van Mon industrial cluster with an area of 29.6 hectares. Accordingly, all aluminum recycling establishments in Van Mon craft village would have been removed to this complex.
However, after many years, this project has not been implemented, so the village still has severe pollution.
According to Mr. Thuyen, it is difficult to carry out this plan because aluminum recycling establishments will have to pay billions of VND to move the furnaces into the industrial cluster. The commune authorities have asked the district government to have policies to support the resettlement of aluminum establishments.
Kien Trung

The air quality in the capital on December 7 exceeded the red-warning level, reaching purple, meaning that the air quality of the local atmosphere has reached a very unhealthy level for local residents.

An old craft village situated in a small alley in Ward 12 of District 6 in Ho Chi Minh City is renowned locally for making a variety of Buddha statues, with the area developing into a tourist attraction over the past few decades.