Banks rake in profits thanks to high credit growth rates
2022 financial reports have not been officially released, but banks have estimated satisfactory profits despite significant challenges, including the bond crisis and the quiet real estate market.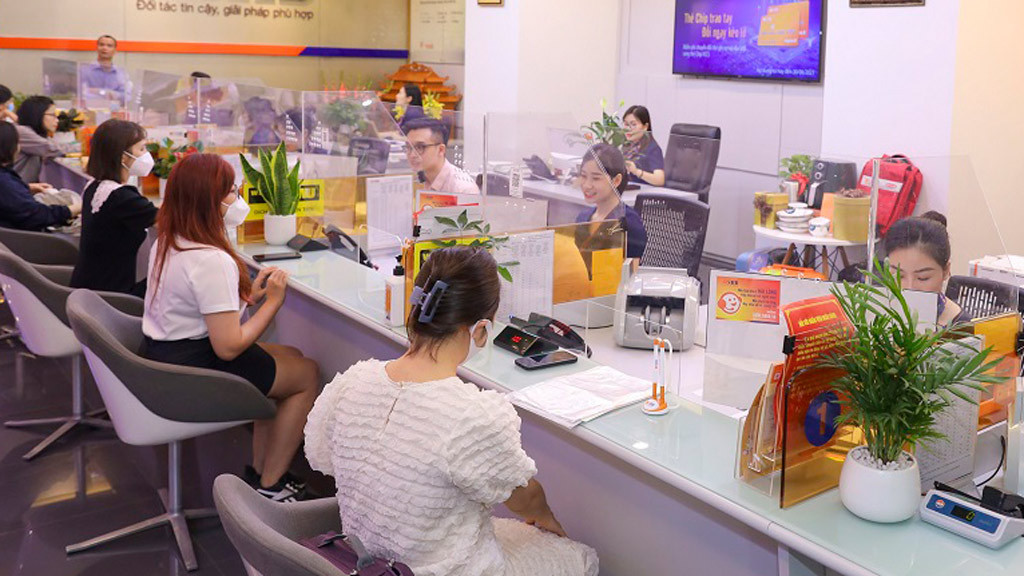 At a conference discussing 2023 tasks, BIDV managers said that the pre-tax profit of the holding bank reached VND22.56 trillion in 2022 and consolidated pre-tax profit VND23.19 trillion.
Meanwhile, Saigon Securities Incorporated (SSI) reported that BIDV's profit was VND5.4 trillion in Q4 2022, up by 90 percent over the same period the year before.
Vietcombank reported pre-tax profit of its holding bank at VND36.774 trillion in 2022, an increase of 39 percent over 2021.
According to SSI, this means that the bank's pre-tax profit in Q4 2022 was VND12 trillion, up by 56 percent.
Also, according to SSI's estimates, Q4 pre-tax profit of ACB was VND3 trillion, up by 16.3 percent. For the whole year 2022, ACB's profit reached VND17 trillion, up by 41.9 percent.
Sacombank's pre-tax profit in Q4 was estimated to increase by 63.5 percent to VND1.8 trillion.
VietinBank, one of the 'big four' banks, reported that the holding bank last year made a profit of VND20.5 trillion, up by 22 percent.
TPBank has estimated a profit of VND7.828 trillion in 2022, which means a 30 percent increase over 2021.
Banks' sharp profit increases in 2022 are attributed to high credit growth rates (19 percent for Vietcombank) and banks' good asset control quality in 1-2 recent years.
The 'big four' (Vietcombank, Agribank, BIDV and VietinBank) had low capital costs as they could mobilize capital at low interest rates (7.4 percent for more-than-one-year, while smaller banks had to pay 10-13 percent).
Some banks, including Vietcombank, ACB, MBBank and MSB, had large on-demand deposits (low interest rates), which helped them maintain high profits. The income from non-credit services also contributed to banks' profits.
However, some analysts commented that high banks' profit is not good news, because enterprises in other business fields have had to borrow money at high interest rates.
Tran Van Lam, a National Assembly deputy from Bac Giang, emphasized the contrast between banks' high profits and businesses' difficulties.
He said banks need to share difficulties with businesses by lowering lending interest rates. Some banks have eased their lending interest rates for enterprises in certain business fields, but enterprises need more than that.
Dinh Trong Thinh, a respected economist, stressed that "high interest rate is not a good thing for the economy". However, he said banks have implemented the government's request on cutting operation costs to slash lending interest rates.
He said that banks have had to make serious provisions against risks and make heavy investments to develop digital banking.
Tran Thuy