Big losses reported for many SOEs
A government report shows that 38 out of 197 enterprises in which the state holds more than 50 percent of charter capital have accumulated losses of VND33.143 trillion.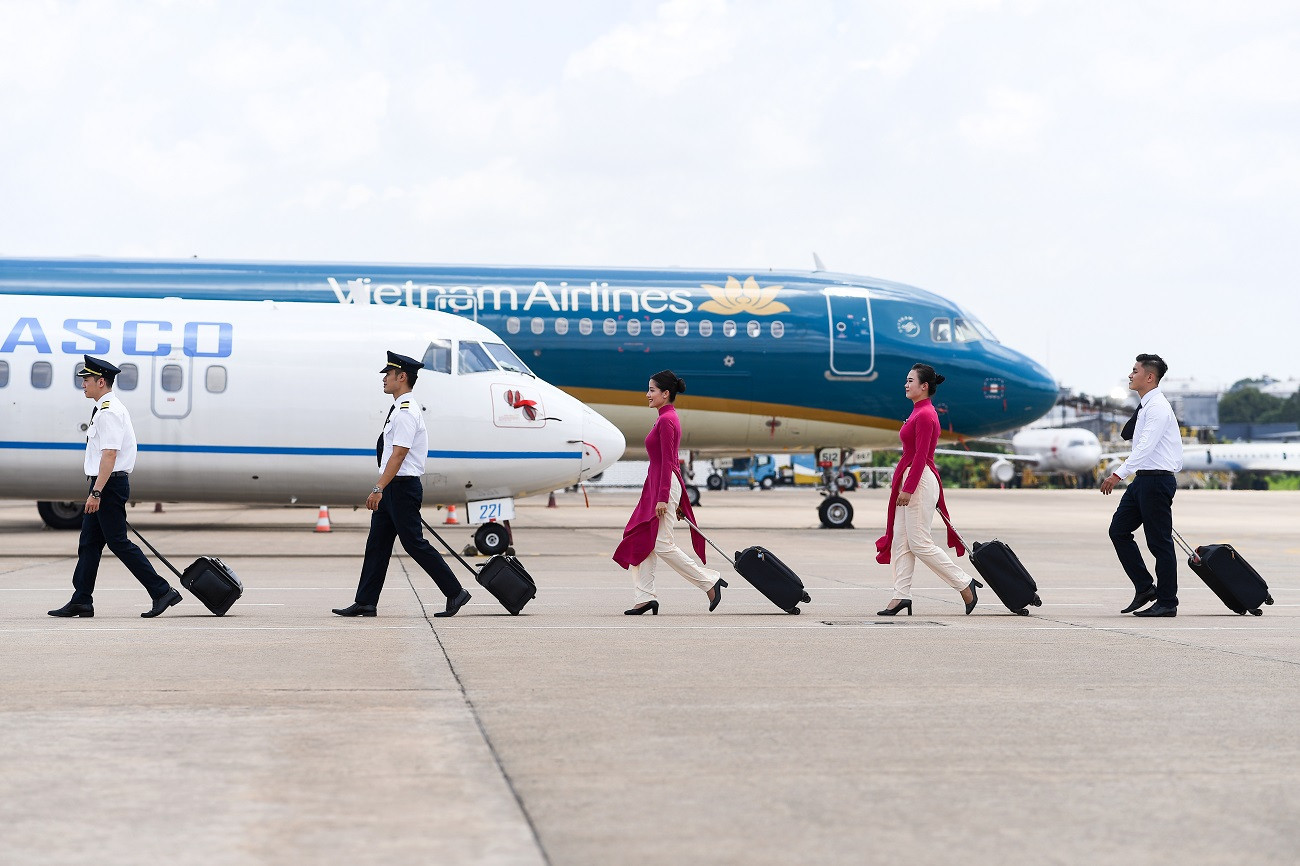 The total assets held by the enterprises were VND663.571 trillion. Consolidated financial statements show that total accounts receivable was VND66.214 trillion, up 3 percent over 2020. Bad receivable debts were VND9.392 trillion, accounting for 14 percent of receivables. These enterprises made provision for bad receivable debts, valued at VND7.086 trillion.
Some enterprises reported high total revenue according to their consolidated finance statements (over VND5 trillion).
These included Petrolimex (VND170.968 trillion), Bao Viet Group (VND46.511 trillion), Vietnam Airlines Corporation (VND29.752 trillion), Vietnam Rubber Group (VND28.065 trillion), Vinafood 2 (VND16.714 trillion), Vinalines (VND14.298 trillion), and others.
The pre-tax profit of enterprises is VND30.404 trillion, up by 17 percent compared with 2020.
However, some of them have big receivables, such as Bao Viet (VND9.303 trillion), Petrolimex (VND7.626 trillion), Becamex (VND5.260 trillion) and Vietnam Airlines (VND5.102 trillion).
Of these, four holding companies have high receivables (more than VND1 trillion), including the holding companies of Vietnam Airlines (VND1.63 trillion), Vinafood 2 (VND1.336 trillion), Lilama (VND1.207 trillion) and VRG (VND1.071 trillion).
The total stockholder equity of the enterprises was VND247.101 trillion, the same as 2020. Of this, the state's capital is VND156.069 trillion, accounting for 83 percent of total charter capital on average.
According to the government report, the controlling stake in enterprises after equitization or the shift to limited companies with two or more members has been mostly seen in large economic groups and general corporations, and the enterprises that provide public products and services.
The government said that some enterprises, after ownership restructuring, still operated ineffectively, took losses, and many could not preserve stockholder equity.
These include Vietnam Satellite Digital Television Co Ltd (the state holds 50.26 percent of capital) which has stockholder equity of minus VND3.551 trillion; and the holding company of COMA (98.76 percent) which has stockholder equity of minus VND52 billion.
Some state-owned enterprises had high losses as shown in consolidated statements, such as Vietnam Airlines (VND12.965 trillion), Vietnam Satellite Digital Television Co Ltd (VND342 billion), and Vinafood 2 (VND298 billion).
If considering holding companies alone, the report shows that two holding companies had losses of VND12.185 trillion, including the holding companies of Vietnam Airlines (VND11.833 trillion) and Vinafood 2 (VND352 billion).
Luong Bang