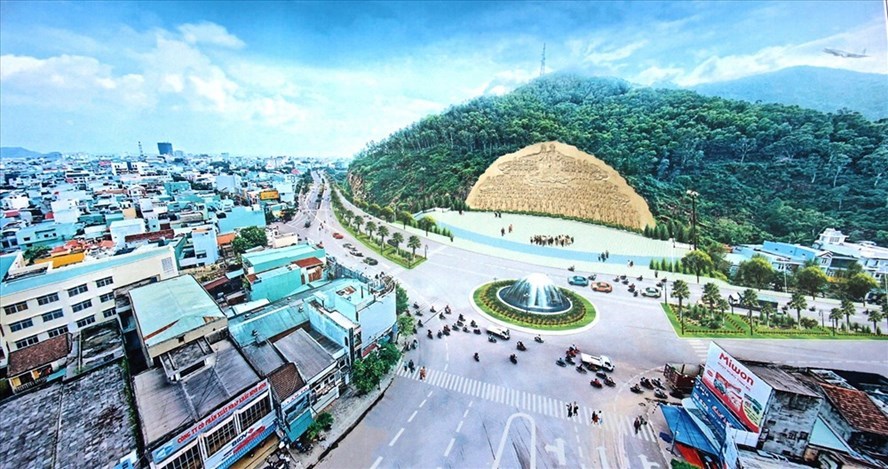 The sculptural relief design on Ba Hoa Moutain
Earlier, Binh Dinh government planned to erect the work on Ba Hoa Mountain, featuring the image of legendary Lac Long Quan and his wife Au Co (the ancestors of Vietnamese people).
It is intended to be a landmark in Quy Nhon City's gateway as a way to promote local tourism.
The project will cover a total area of around 3,000 square metres, including a garden, a square along with other supporting facilities.
According to Mr. Dao Quy Tieu, chairman of the Binh Dinh Provincial Architects' Association, the province wants to prioritise the budget for easing traffic jams at gateways, so the project needed to be halted.
Sculptor Giang Minh Hoang said that the sculptural relief erection on Ba Hoa Mountain was infeasible as rocks of the mountain have cracked due to controlled explosions used for building transport projects.
The project would be affected by the underground water of the mountain.
Thanh Van