Border gates in Lang Son, Quang Ninh reopen after Tet holiday
The border gates in Quang Ninh and Lang Son provinces have resumed operation after a week-long suspension of customs clearance for the Lunar New Year holiday (Tet).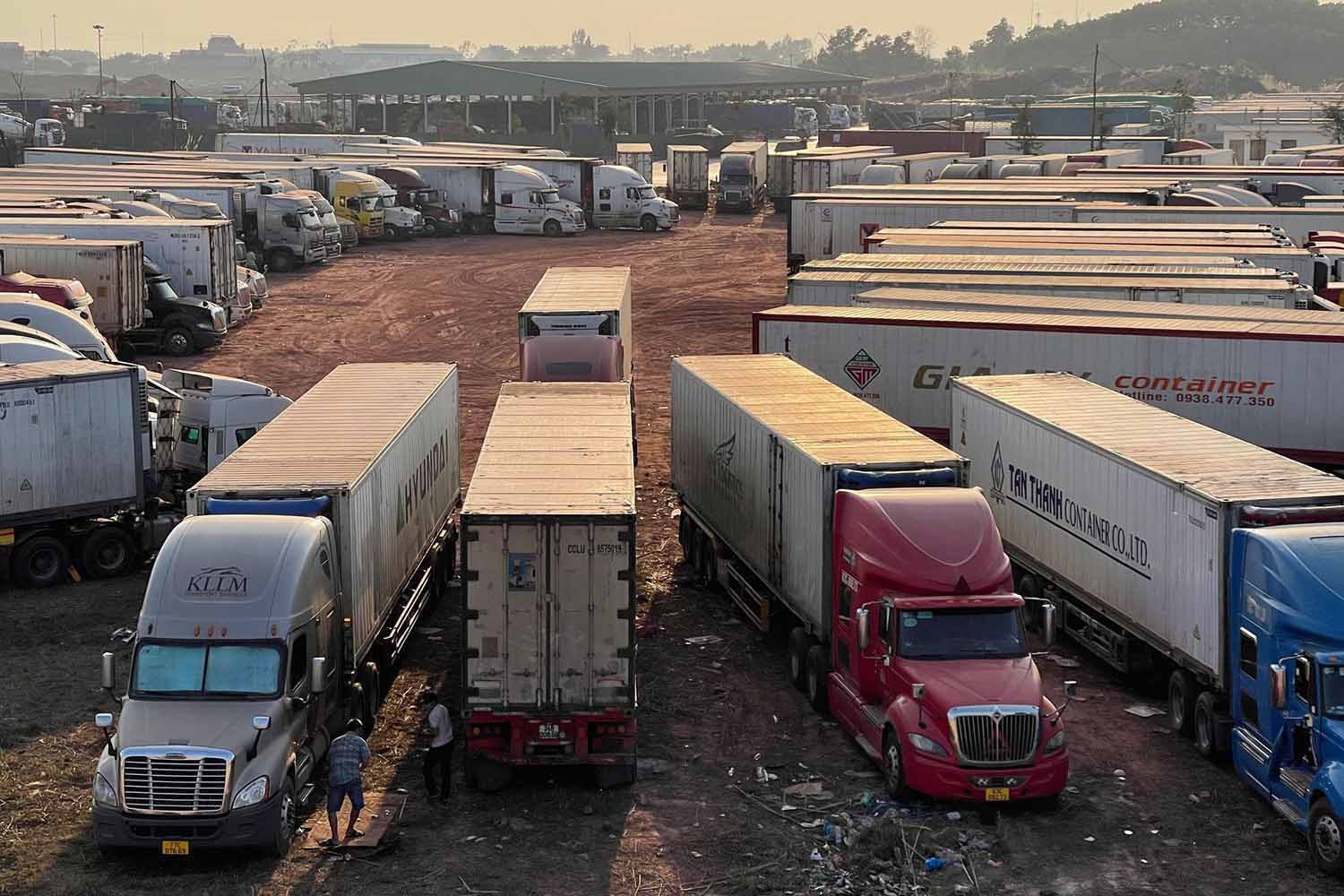 After 7 days of suspension for the Lunar New Year holiday, Bac Luan 2 border gate and the floating bridge at Km3+4 Hai Yen, Quang Ninh reopened on January 28. As many as 120 trucks passed through these two areas on the day.
Specifically, at the floating bridge at Km3+4 Hai Yen, there were 115 trucks of goods exported to China, including 90 trucks of fresh seafood, 24 trucks of flowers and 1 truck of frozen fish, totalling nearly 640 tons of goods.
For imported goods into Vietnam, there was 1 container of groceries and 4 containers of electronic components passed through the Bac Luan bridge border gate 2 on the morning of January 28.
In Lang Son Province, five border gates with China have reopened since January 27, after a seven-day suspension for the Tet holiday (January 21-27), including Huu Nghi, Tan Thanh, Chi Ma, Dong Dang and Coc Nam.
According to the Customs Department of Lang Son Province, 242 trucks performed customs clearance at the four areas of the border gate in the locality on January 27. Of these, there were 177 trucks exporting fruit and 65 importing goods.
In Lao Cai, the International Border Gate of Lao Cai Customs Branch handled 263 customs declarations during the seven-day Tet holiday with a total amount of goods of around 9,000 tons, a total turnover of nearly US$3.6 million, mostly agricultural products.
After the Tet holiday, nearly 3,000 tons of agricultural products and fruits have been exported to China through the border gates of Lang Son province.
Pham Cong