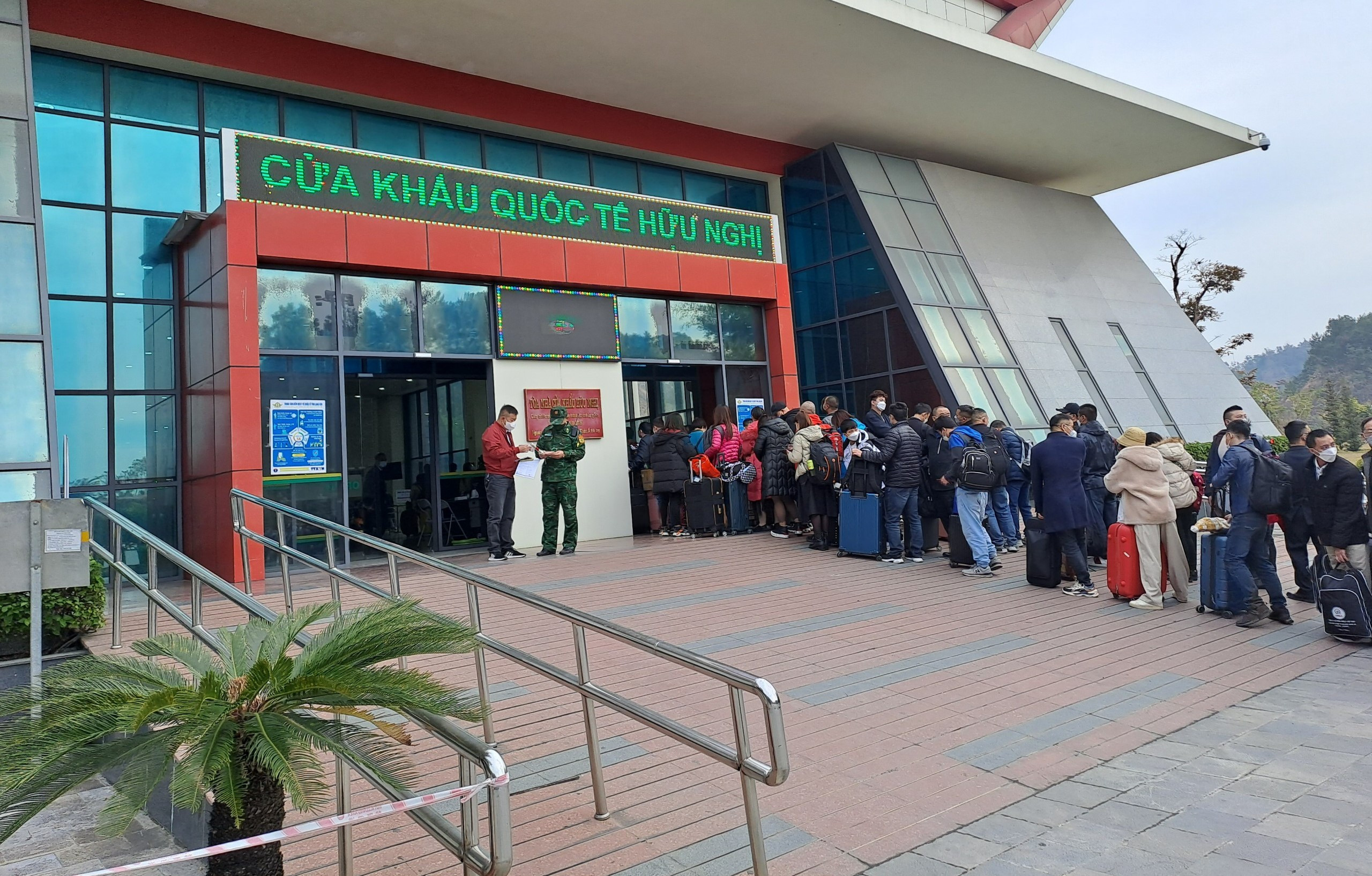 At the Huu Nghi border gate in Lang Son province, about 1,500 Chinese citizens performed procedures to return home on the morning of January 8.
According to regulations, people entering China must show Covid-19 test results by the PCR method within 48 hours of the test, granted by one of eight units assigned by the Chinese Embassy.
Currently, China allows only Vietnamese and Chinese citizens to enter and exit through the Huu Nghi International Border Gate.
For visitors entering Vietnam, neither medical declaration nor COVID-19 testing results are required. The quarantine officers will carry out medical procedures for those who have abnormal body temperature symptoms.
With import and export activities, vehicles from both sides are allowed to go into the other country to deliver or receive goods.
Trucks from China will be sterilised before being allowed into Vietnam. Drivers and porters of both sides are required to wear face masks.
Authorities of Lang Son province recommend that drivers, organizations and individuals that engage in import-export activities through Huu Nghi border gate need to declare information on the digital border gate platform; strictly abide to regulations on prevention of COVID-19 epidemic of the authorities of the two sides during the delivery and receipt of goods.
Also on the morning of January 8 in Mong Cai City in Quang Ninh Province, thousands of people lined up at the Mong Cai international border gate for exit procedures to China.
Most of the people were Chinese nationals who wanted to return home after working in Vietnam for a long time.
The Mong Cai International Border Gate Management Board said that on the morning of January 8, more than 1,000 Chinese completed exit procedures to return to China.
Previously, on January 7, the government of Dongxing City (China) sent a notice to the People's Committee of Mong Cai City (Quang Ninh) about officially restoring entry and exit activities at the Mong Cai international border gate.
The letter said that from January 8, entry and exit activities at the Mong Cai international border gate will take place from 8 am to 4 pm (Hanoi time). In addition, people entering China must have a negative RT-PCR test within 48 hours.
A ceremony marking the resumption of travel across the border was also held at the Lao Cai - Hekou international border gate on January 8.
Accordingly, the gate will be open for holders of ordinary passports or border resident pass to travel between Lao Cai and Yunnan province of China from 7am-10pm daily (Hanoi time).
At the event, the organising board presented flowers to 30 tourists and residents from Hekou.
The Kim Thanh international border gate No. II will be open from 7 am to 7pm daily (Hanoi time) for drivers transporting goods through the gate.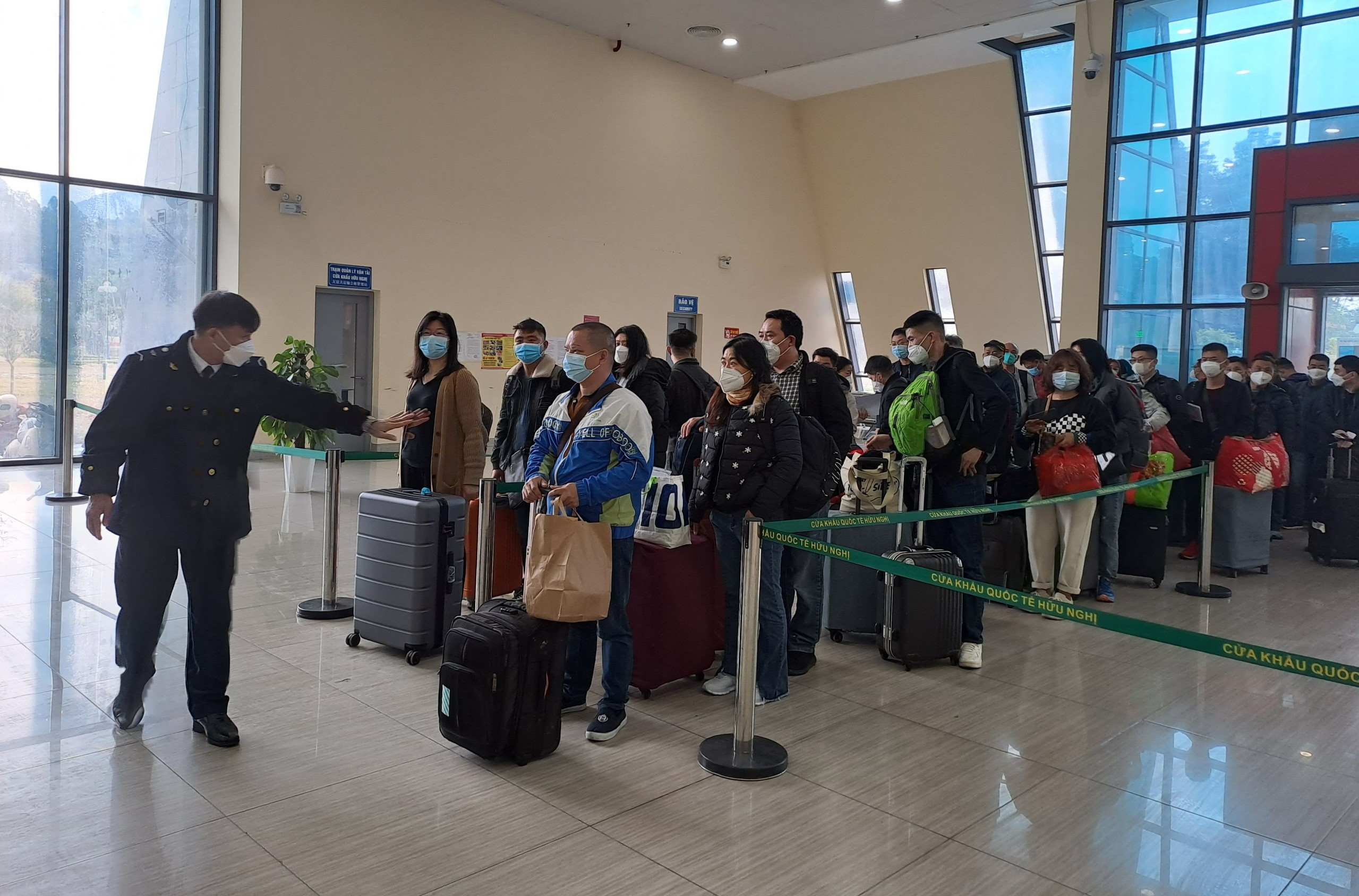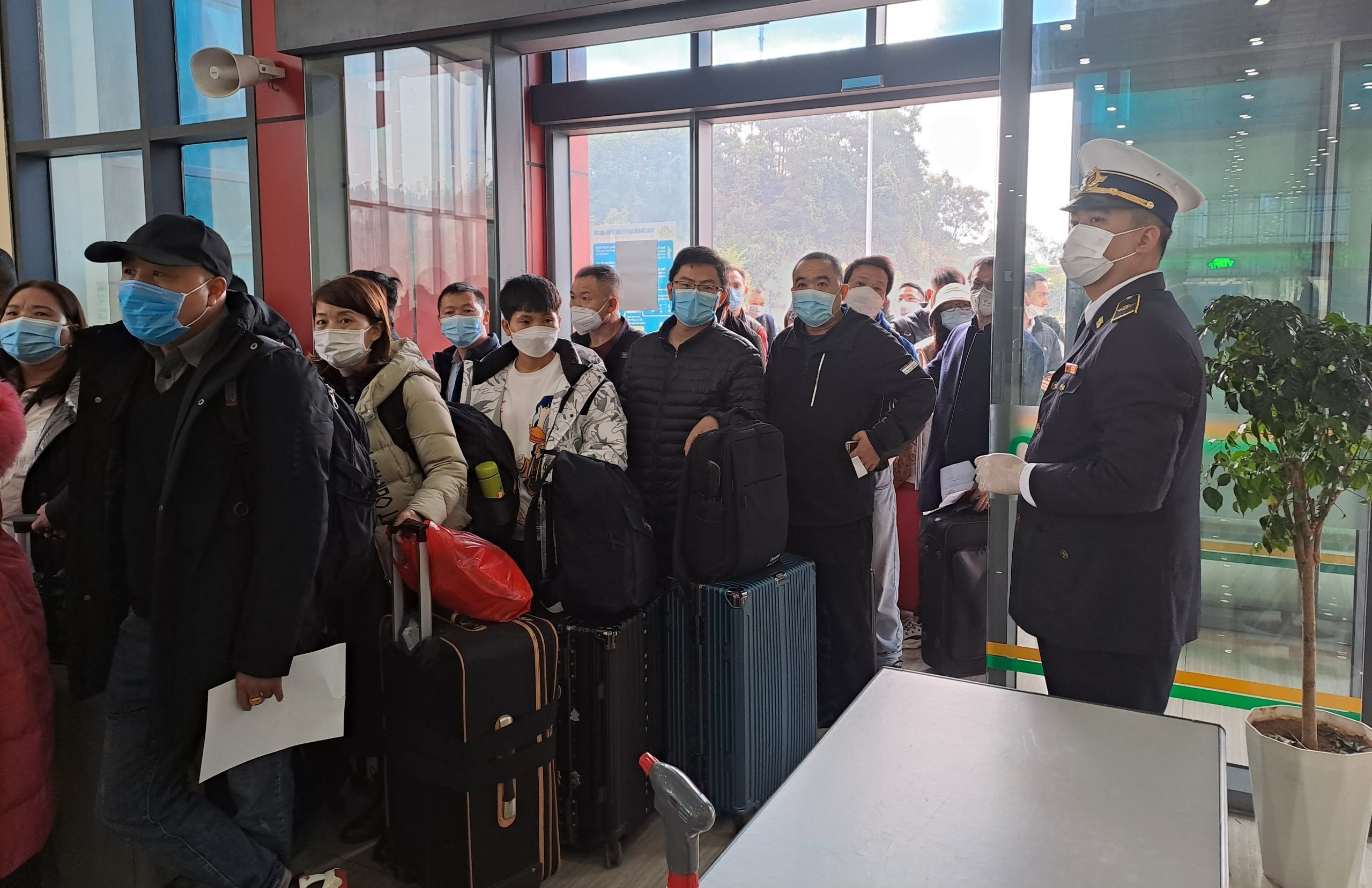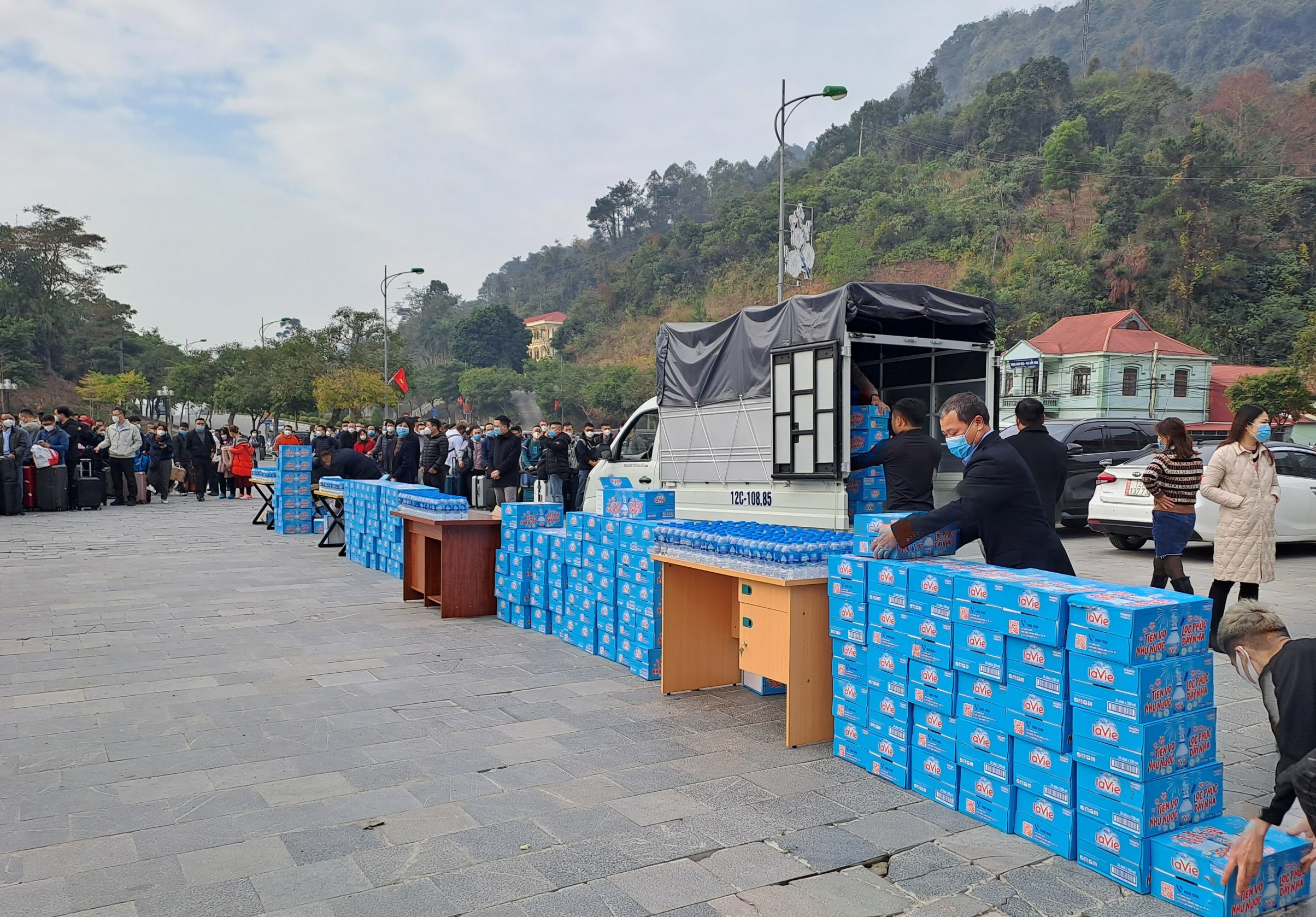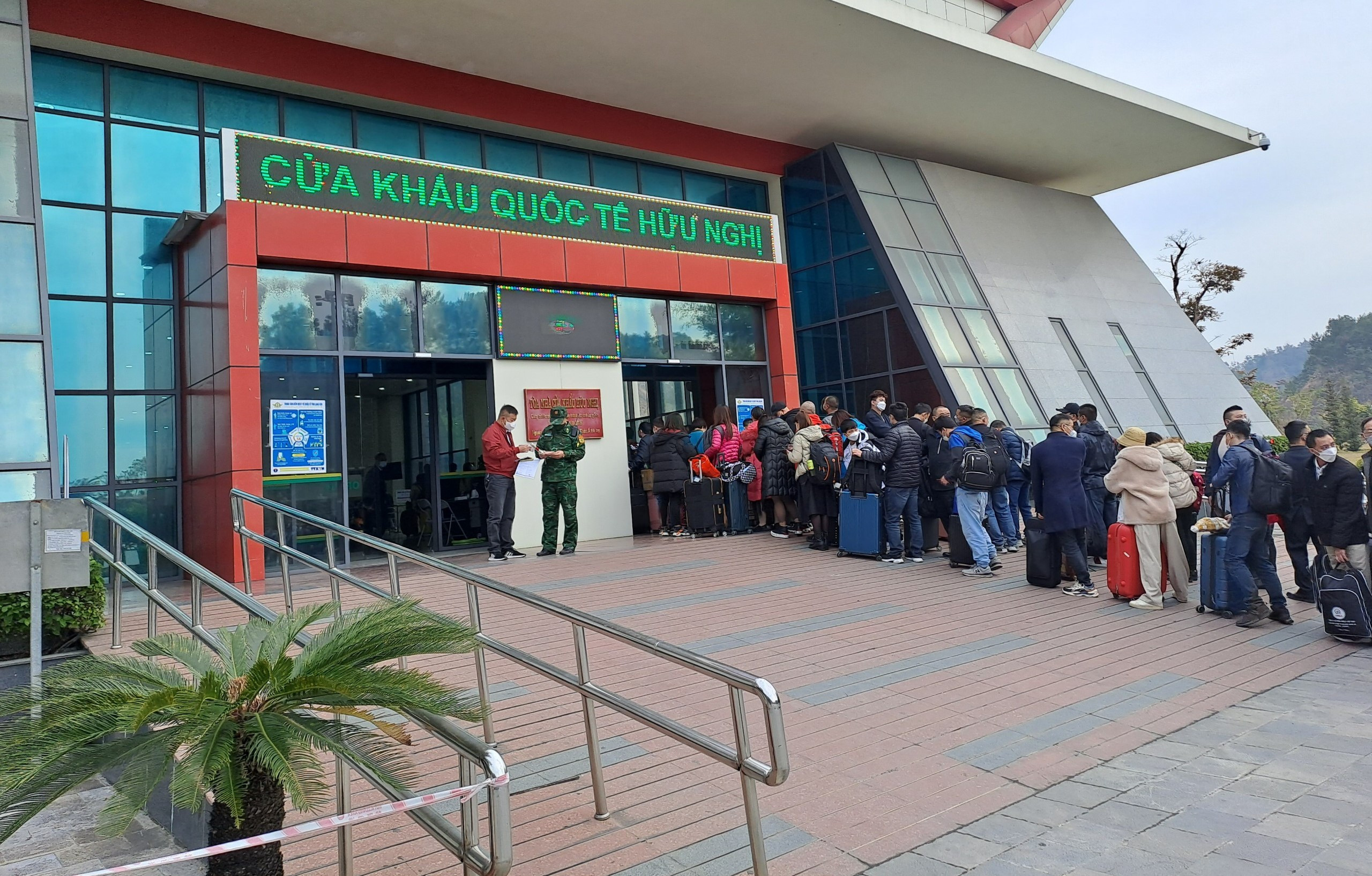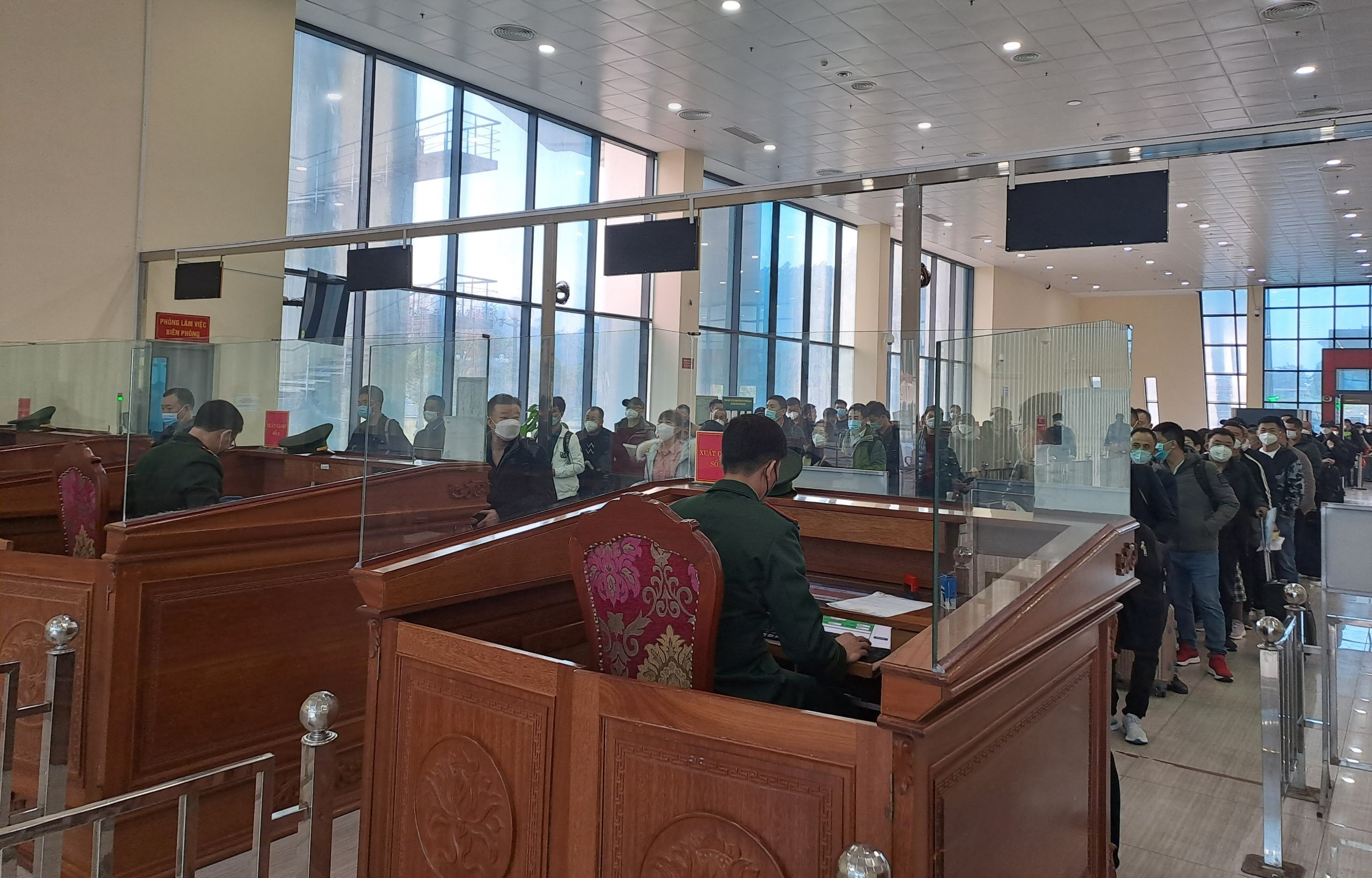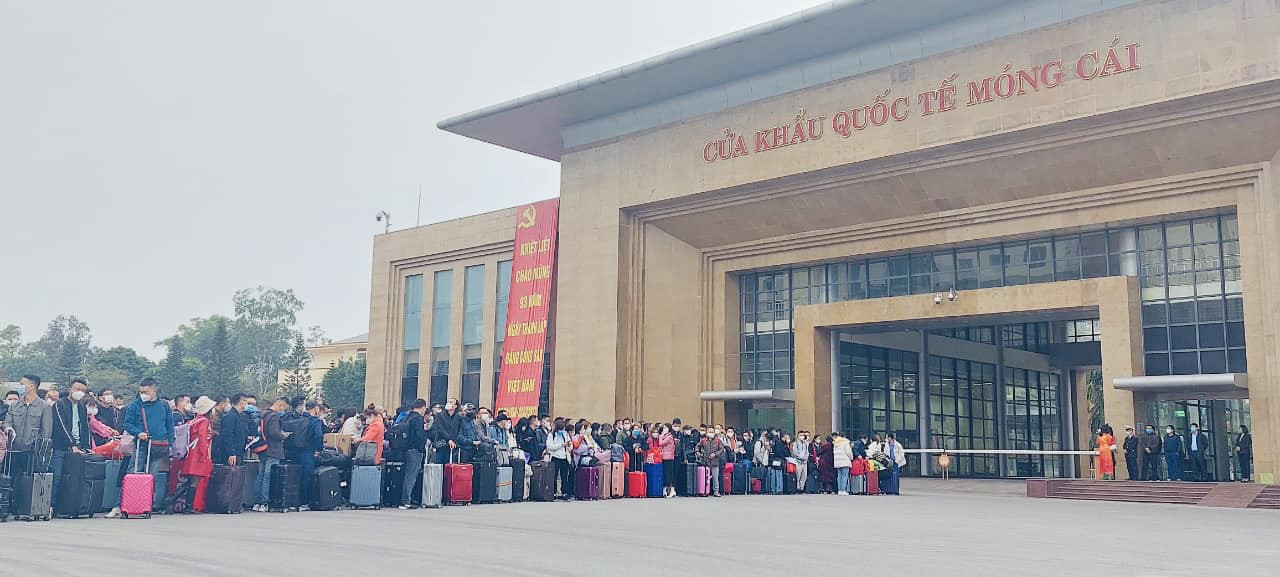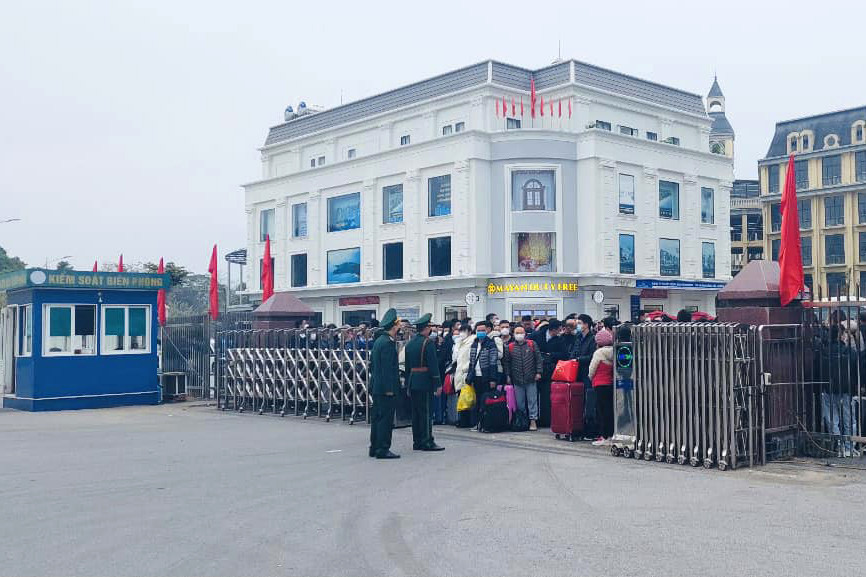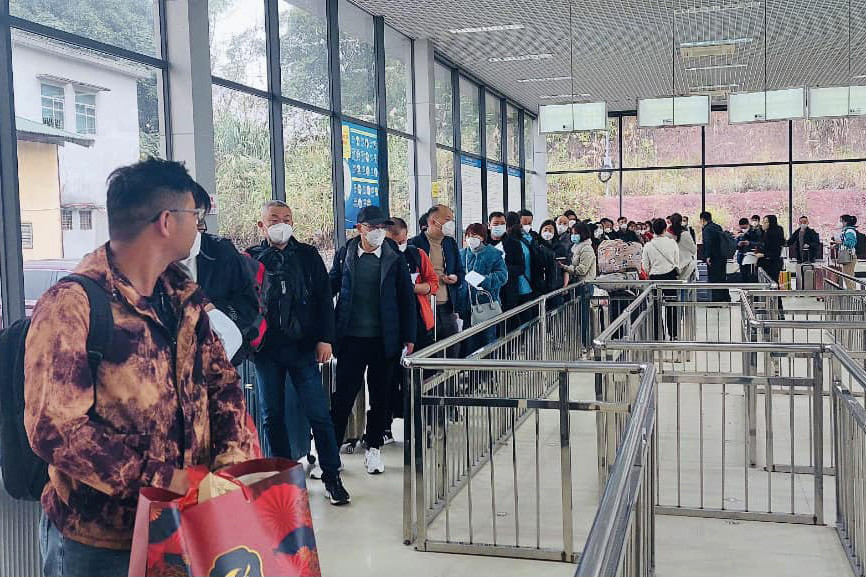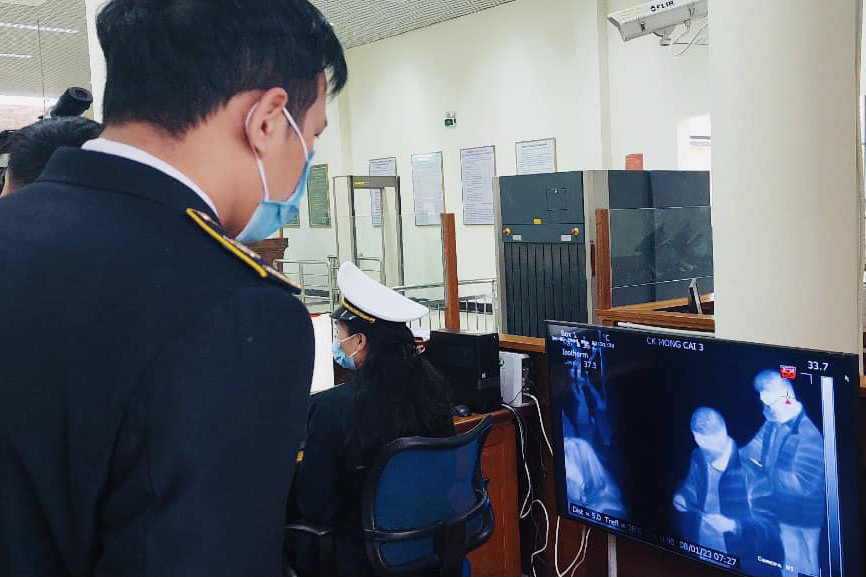 Kien Trung - Pham Cong