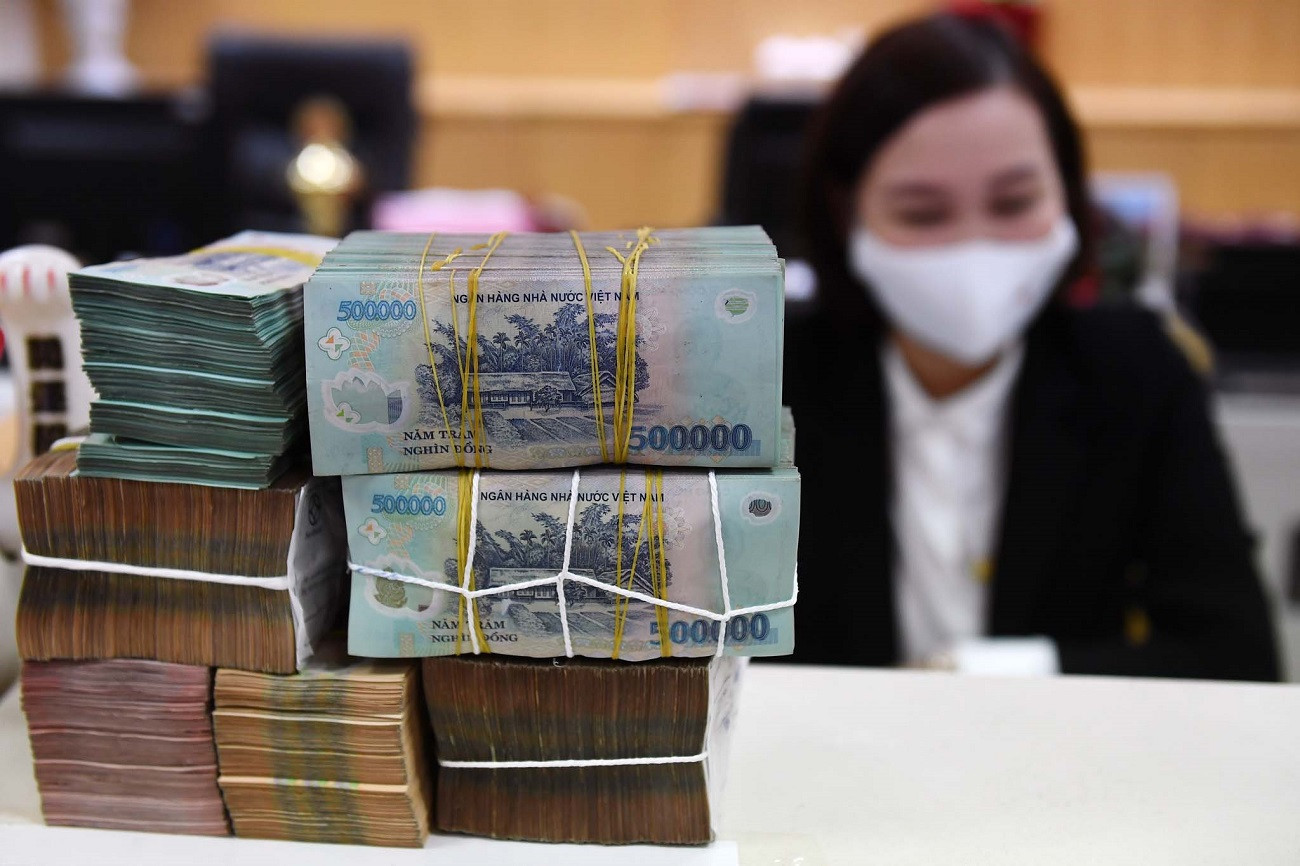 The Ministry of Finance (MOF) on March 3 released a report about state budget collections in the first two months of the year, showing that receipts reached VND362.3 trillion, or 22.4 percent of estimates, an increase of 10.6 percent over the same period last year.
The ministry said some receipts and taxes have high revenues compared with estimates, mostly from ones arising in Q4 2022 (corporate income tax, VAT and personal income tax) under the tax declaration and payment mechanism in Q1 2023.
The receipts from state-owned enterprises were 25.8 percent of estimates, while receipts from foreign invested enterprises were 24.3 percent, non-state economic sectors 26.1 percent, personal income tax 23 percent, lotteries 24.3 percent, and dividends, profits, post-tax profit and other receipts 49 percent.
According to MOF, three items have low collections compared with the estimates, including receipts from environmental protection tax (7.2 percent of estimates, or 41 percent of that of the same period last year), which was attributed to the tax cut applied to gasoline (except ethanol), diesel, mazut, lubricant, kerosene and air fuel.
The amount of money for granting mining rights reached 6.6 percent of the estimates, or 66.3 percent of the same period last year.
Importantly, receipts from landed houses were low, just 10.4 percent of estimates, and 46.1 percent of the same period last year. The statistics released by MOF showed that the gloomy real estate market has had considerable impact on revenue from land and houses.
In the first two months of the year, VND1.855 trillion was collected from foreign suppliers with no residence in Vietnam.
MOF said that it has received reports on allocating investment capital from the state budget in 2023 from 49 out of 52 ministries and central agencies, and all 63 centrally run provinces and cities. Meanwhile, reports from three ministries and central agencies, namely the Ministry of Health, State Audit and Vinataba, have yet to come.
Among the ministries and central agencies which have submitted reports, 26 of 49 ministries and central agencies, and 50 of 63 cities/provinces have not allocated all the capital.
Regarding disbursement of public investment, MOF has recorded accumulated payments of VND26 trillion from the beginning of the year to Jan 31, 2023, or 3.48 percent of the yearly plan (VND751.5 trillion) and 3.7 percent of the plan assigned by the Prime Minister (VND707 trillion).
Luong Bang