The Cuu Long (Mekong) Delta province of Kien Giang will hold a conference on July 26-27 to lure more investment to the locality.
The two-day conference is expected to attract 500 domestic and foreign enterprises and representatives from international organisations and agencies, baodautu.vn cited Quang Xuan Lua, deputy director of the provincial Trade, Investment and Tourism Promotion Centre, as saying.
During the event, Kien Giang would advertise its socio-economic achievements, advantages, investment incentives and projects calling for investment, Lua said, adding that discussions between local authorities, experts and investors on measures to help the province lure investment sustainably would also be included.
The province wants investment in 117 projects between now and 2020, the centre's director Nguyen Duy Linh Thao told the online newspaper.
The province has invested to complete infrastructure for transport, electricity grids, water supply and a drainage systems, and is continuing administrative reforms, all in an effort to woo investors.
It is also setting preferential policies and providing assistance for investment based on the Government's common policy framework and local policies.
To date, Kien Giang has attracted 680 projects with total investment of more than VND500 trillion (US$21.6 billion). Of the total, 341 projects, worth VND60.6 trillion are operational, 68 projects, valued at VND115 trillion, are under construction while the remainder are completing investment procedures.
The province aims to mobilise VND215 trillion for socio-economic development by 2020 and VND1 quadrillion by 2030.
It also targets to an average Gross Regional Domestic Product (GRDP) growth of 7.5-8 per cent per year by 2020 and 8-9 per cent per year in 2020-30 and an average income per capita of about $3,000.
Viet Nam a potential market for artificial intelligence development

The Vietnam Frontier Summit (VFS) 2019 will take place in Ha Noi on October 6, with 40 leading experts from domestic and international Artificial Intelligence (AI) firms expected to attend.
The summit is organised by rubikAI and VTV24, with the theme 'Intelligence in Motion'.
The details were announced at the 'Intelligence Transformation in Viet Nam: Fad or Fab?' conference in Ha Noi on Wednesday.
At the conference, AI experts said Viet Nam is a potential market for regional AI businesses, however it is facing both human resources and technology barriers.
Founder of Nami Assistant (a financial investment support firm) Giap Van Dai said for intellectual transformation in the enterprise, in addition to applying technology to the governance and operation, innovative thinking is needed from both leaders and employees.
"In Viet Nam, most CEOs always think that they are decision makers. However, in fact we will gain wonderful results when we dare to give this part to the machines," Dai said.
Nguyen Viet Tien, Teko Vietnam Technology Director, said technology enterprises and start-ups will be able to adapt faster because they have available human resources and think about technology. As for other businesses, they will have to spend more money on IT staff, while the CEO will need a certain level of tech knowledge before making a decision to convert everything.
"An important thing is that we have to know how to use and utilise data to optimise the performance of existing business models and develop new business models," Tien said.
He said the founders or CEOs must know their problem and their business, as well as have a clear goal.
"For example, how to cut costs but still increase the number of users and customers for the business. At first, it may sound unreasonable, but the conversion will help businesses cut a significant cost," Tien said.
New SUV Mazda model launched in Viet Nam

Truong Hai Automobile Joint-Stock company (Thaco), in co-operation with Japan's Mazda Motor Corporation, launched a new Sport Utility Vehicle model – the Mazda New CX-8 – at Thaco Mazda's plant last week at the Chu Lai-Truong Hai Automobile Mechanical Industrial Zone.
Thaco said at the launch ceremony that Viet Nam was the fourth market in the world and the first in ASEAN where the model had been launched.
In Viet Nam, Thaco Mazda will debut three classes of the CX8 model – Premium, Luxury and Deluxe – produced at the Quang Nam Province-based plant.
Mazda began manufacturing and selling cars in co-operation with Thaco three years ago, and total sales volume has exceeded 130,000 units with Viet Nam ranking among Mazda's top ten markets by sales volume.
Mazda chose Viet Nam as the first ASEAN market to build and launch the CX-8, and the first factory to manufacture the CX-8 in the ASEAN region is the Thaco-Mazda plant, which started operations in 2018.
The local car maker has developed 49 Mazda showrooms and service centres in Viet Nam, and nine more were scheduled to open later this year, according to Thaco.
It currently manufactures and distributes Korea's Kia model, Japan's Mazda, and France's Peugeot and Germany's BMW.
Transparency needed for healthier corporate bond market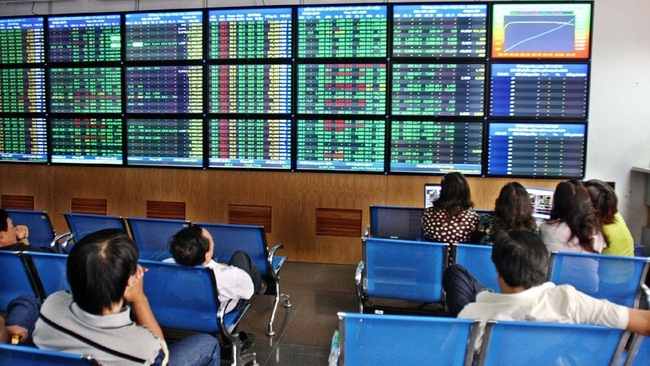 Ảnh:
To develop a healthy bond market and reduce risks for investors, quality of information disclosure and transparency of corporate bond issuance need to be enhanced.
The country's corporate bond market has been on an upswing in recent years. The Ha Noi Stock Exchange (HNX) estimated that about VND89.5 trillion (US$3.85 billion) worth of corporate bonds were issued in the first half of 2019, up 34 per cent from the same period last year.
Credit growth has been cooled as commercial banks must reduce short-term funding mobilisation for medium- and long-term loans to comply with the State Bank of Viet Nam's regulations.
Therefore, firms would have to find other ways to raise capital including issuing corporate bonds, according to Nguyen Hoang Duong, deputy director of the Ministry of Finance's Department of Banking and Financial Institutions.
By June 24, the outstanding value of corporate bonds accounted for 10.22 per cent of 2018's Gross Domestic Product (GDP), more than 3 per cent higher than the goal for 2020 set by the Government.
However, it was relatively small compared to the scale of banking credit channels and the level of other countries in the region (20-50 per cent of GDP). Most firms still look for funding via bank loans.
According to analysis from MB Securities Co (MBS), the banking sector accounted for the largest proportion of corporate bond issuance, followed by the real estate, construction and infrastructure sectors.
Le Hoang Chau, president of the HCM City Real Estate Association (HoREA), said the State Bank had implemented a roadmap to limit credit in the real estate sector, making the bond issuance channel become important for real estate enterprises to supplement their capital and enhance their finance capacity.
Bond rules had also been relaxed, Chau said. To issue bonds, a company was no longer required to be profitable in the year before the proposed issuance, though this did pose greater risks to secondary investors, he said.
Some companies even raised their bond yield rates twice as high as bank deposit interest rates to attract investors, but this was a risky approach.
To solve the problem, the Government has issued a decree on the issuance of corporate bonds which sets higher requirements for information disclosure to protect the rights and interests of investors.
Previously, issuers only needed to publish information before issuing and announcing issuance results for investors who registered to buy bonds.
Under the new decree, enterprises must disclose information on the HNX website, including pre-trade information, results of the issuance, periodic information and anomalies.
Draft amendments to the securities law have also been submitted to the National Assembly, which contain rules on professional investors.
It suggests that the private placement of bonds should only be made to high net-worth individuals or companies with experience in finance.
Additionally, the amended draft law requires issuers to receive credit ratings before issuing bonds to the public to better support investors, especially individuals who are less experienced.
The Ministry of Finance has licensed one credit rating provider and is taking moves to invite other foreign providers to Viet Nam.
The State Securities Commission is also working to standardise requirements and procedures of corporate bond issuance and cut the time required for the first public offering.
Moody's upgrades two VN banks' ratings

Orient Commercial Joint Stock Bank (OCB) announced on Wednesday that its local and foreign currency counterparty risk ratings and counterparty risk assessment have been upgraded to Ba3 by Moody's Investors Service.
Ba3 is the highest rating in Viet Nam in recent times, and the upgrade reflects the bank's improvement in terms of capital and assets as well profitability, it said.
Moody said on its website the outlook for OCB's long-term ratings remains stable, and the bank's overall liquidity is comfortable, with liquid resources representing 40 per cent of tangible banking assets at the end of 2018.
In the first quarter of this year, OCB reported growth in all segments. By the end of the quarter, its assets were up 30 per cent year-on-year to nearly VND101 trillion (US$4.4 billion).
Profit after tax was VND536 billion ($23.5 million), representing 135 per cent of the target.
Moody's Investors Service has also affirmed Sai Gon-Ha Noi Commercial Joint Stock Bank's (SHB) B2 long-term local and foreign currency deposit ratings, B3 baseline credit assessment (BCA) and adjusted BCA and B1/NP local and foreign currency counterparty risk ratings, and B1(cr)/NP(cr) counterparty risk assessment.
One notch rise was based on Moody's assessment of a moderate probability of support from the Vietnamese Government in times of need.
SHB's return on tangible assets improved slightly to 0.59 per cent in 2018 from 0.54 per cent in 2017.
Revenues rose in line with loan growth and margin expansion though the improvement was offset by high operating and credit costs.
Moody's expects SHB's profitability to remain at current levels as it continues to make provisions for its large stock of problem assets.
Diverse service sector to drive growth in HCM City

HCM City should develop a more diverse service-sector economy and avoid relying on only real estate to maintain robust economic growth, experts have said.
Nguyen Thien Nhan, secretary of the city's Party Committee, said the service sector has greatly contributed to economic growth during the past three decades, but a long-term growth strategy should be devised by 2030.
"Services such as healthcare, education, transport and logistics are badly needed, and they must focus on environmental protection," he noted.
Speaking at a conference in the city on Wednesday, Nhan said local authorities should learn from other urban areas around the world and enhance services, especially transport and logistics.
Nhan cited examples of major cities that have successfully developed the service sector, including New York, Sydney, Melbourne, Seoul, Tokyo and Singapore.
As a major economic hub of the south and the entire country, HCM City has in recent years focused on economic restructuring, especially the industrial, agriculture and service sectors.
Major services include finance, banking and insurance; trade and tourism; transportation; and ports and warehouses.
Others include telecommunications, information and communication; real estate; science and technology; healthcare; and education.
Nguyen Thanh Nha, director of the city's Department of Planning and Architecture, said the service industry would be a driving force to build a smart urban area.
"The city must build sufficient infrastructure, especially transport and logistics, to meet fast economic growth," he said, adding that strategic planning with industry-oriented solutions is needed.
Urban planning will not only focus on land and housing use, but also on renovation of existing infrastructure and application of Artificial Intelligence (AI), he said.
Vo Van Hoan, vice chairman of the city's People's Committee, said the central Government had allowed the city to convert 26,000ha of agricultural land to industrial land, which will serve service, industrial and real estate services.
"The city must allocate a significant portion of this land resource to build infrastructure for the service sector as soon as possible," he noted.
Zhiyu Jerry Chen, sector coordinator for urban development at the World Bank in Viet Nam, said: "Viet Nam in the past decade has experienced a rapid, broad-based and steady urbanisation process."
Ha Noi and the Red River Delta as well as HCM City and the Southeast region are the two leading metropolitan regions and are "engines of growth", he noted.
"We see strong growth and the beginning of HCM City's industrial structure transitioning into a more value-added economy," Chen said. "However, we also see some slowdown of growth rates in certain aspects of the economy and industrial development."
The city should avoid over-relying on one sector such as real estate and develop a more diverse service sector, and use new technologies and artificial intelligence, among others, he said.
"Very few international cities have developed without strong secondary-sector industries, so I recommend that HCM City develop a clear strategy for its secondary-sector development, in addition to the service sector," he said.
Service activities play a major role in the functions and development of cities. For those reasons, urban planning strategies should incorporate actions that are targeted at the location and development of these activities, according to experts.
However, such development is not easy because of the wide array of services, from globally-focused high-level decision-making (such as banking and finance) to local scale retail, education and health services, they said.
Nearly 300 local and international experts yesterday took part in the international conference on HCM City's service sector development organised by the municipal People's Committee.
Seminar discusses Vietnam-India business opportunities
Vietnam and India can cooperate in areas of strength such as agriculture, textiles, footwear, renewable energy, and pharmaceuticals, according to the Ministry of Industry and Trade.
Speaking at a seminar titled Vietnam-India Trade, Business and Economic Outlook held by the Indian Business Chamber in Vietnam (INCHAM) in Ho Chi Minh City on July 4, Do Quoc Hung, Director of the ministry's Africa-Asia Market Department, said "Vietnam could collaborate with and learn from India's experience in aquaculture, treatment of the shrimp farming environment, technology transfer, and wind and solar energy development.
"India could learn about agriculture and development of the handicrafts industry from Vietnam," he said.
Trade between the two countries surged from 2.75 billion USD in 2010 to 10.86 billion USD last year, he said, adding that they target 15 billion USD by 2020.
Raja Shekhar, a member of the board of governors, investment and legal, INCHAM, said: "India's investments in Vietnam are around 1.66 billion USD including investments routed through third countries, but are expected to rise in the coming years. The major sectors of investment are energy, mineral exploration, agro-processing, sugar manufacturing, agro-chemicals, IT and auto components."
With the new Law on Pharmaceuticals and Vietnam's requirement to increase the use of local materials, Indian drug companies are being encouraged to set up plants in Vietnam.
Indian companies have also made significant investments in wind and solar power projects in the country, he said.
K Srikar Reddy, Indian Consul General in HCM City, said: "The Indian corporate sector has a growing interest in investing in and doing business with Vietnam, both bilaterally and as a hub for reaching out to East Asia."
But Indian investment in Vietnam remains modest compared to its total outbound investment.
"Therefore, there is much potential for Indian companies to invest in Vietnam to take advantage of the stable political and economic environment, attractive investment policies, cheap labour, availability of raw materials and potential market access due to free trade agreements that Vietnam has concluded recently such as the CPTPP and EU-Vietnam FTA."
Vo Tri Thanh, a senior expert at the Central Institute for Economic Management, said as a transitional and developing economy Vietnam offers ample business opportunities in many sectors like infrastructure, housing, tourism property, smart cities, creative industries, services, healthcare and education.
Vietnam is at a decisive juncture in transforming the paradigm of development, and interaction between domestic reforms and international integration becomes much more profound, he added.
Reddy said Vietnam has eight projects in India with a total investment of 6.16 million USD.
"We want more Vietnamese companies to explore the gigantic market of 1.3 billion people.
"Indian growth presents opportunities for two-way engagement in financial services, IT, digital economy, hydro-carbons, defence, renewable energy, mining, healthcare, tourism and civil aviation.
"We want Vietnam to collaborate with us in our flagship programmes - Make in India, Clean India, Start-up India, and Digital India."
India is the 10th largest trading partner of and 29th largest investor in Vietnam, he said.
"I hope India will be among the top five trading partners and top 10 investors in Vietnam in the next few years."
The seminar also provided information about the benefits and advantages of Vietnam's economy, culture and consumption commonalities between the two countries and the commitments of the two countries under free trade agreements.
Ramesh Anand, Incham chairman, said INCHAM acts as a catalyst to promote India-Vietnam trade and cultural exchanges.
82 solar power plants connected to national grid
As of June 30, as many as 82 solar power plants with a combined capacity of 4,460MW had been connected to the national grid, according to the Vietnam Electricity (EVN) group.
This makes solar power currently account for 8.28 percent of Vietnam's electricity capacity.
Earlier, the EVN agreed to continue the current feed-in tariff (FiT) rate at 9.35 US cents per kWh for rooftop solar power projects nationwide until 2021 as proposed by the Ministry of Industry and Trade (MoIT).
This rate has been applied for all kinds of solar technologies, including floating, ground-mounted, and rooftop solar power projects, under the FiT programme between June 1, 2017 and June 30, 2019.
By the end of 2019, another 13 solar power plants are scheduled to be connected the national grid, with a combined capacity of 630MW, raising the total number of the country's solar power plants to 95.
Muong Thanh Hospitality to represent Vietnamese brands at WTA
Muong Thanh Hospitality has been announced as the only Vietnamese brand to take part in the prestigious World Travel Awards (WTA) 2019.
Muong Thanh Hospitality will compete with world brands such as Dusit International, InterContinental Hotels & Resorts and Hilton Hotels & Resorts at the category of Asia's Leading Hotel Brand of the year 2019.
People can vote for the nominees until August 11. The awards ceremony will take place on October 12.
Last year, Vietnam beat the Republic of Korea, Thailand, China and Malaysia to be named Asia's Leading Destination.
The WTA, launched in 1993 to acknowledge excellence in the travel and tourism industry, is called 'the Oscars of the travel industry' by Wall Street magazine.
The awards are held annually to honour the best service providers in the fields of travel and tourism. The winners are chosen after voting by the public and travel professionals worldwide.
Vietjet Air mobile app, Vietjet Sky Club membership boost promotions access
Pioneering in the application of technology to bring a comfortable and enjoyable flight experience to customers, new-age carrier Vietjet introduces a new mobile app with special integrated program named "Vietjet Sky Club" with many convenient features and many massive attractive incentives.
The new version of Vietjet Air smart app helps customers update the most reasonable fares quickly, shorten booking steps and make payment easily with a wide network of banks. The smart notification system ensures that you will not miss any chance to hunt for 0 USD tickets.
Customers can manage flights, check in online, receive information on changing flight hours or buy add-on services at any time. Save your money and manage your journey anytime, anywhere with Vietjet Air mobile app!
In addition, Vietjet Air mobile app has a function for customers to register for membership and pay via Vietjet Sky Club to receive great deals immediately:
Free membership registration
- Free payment for all domestic and international trips
- Buy 0USD tickets every Sunday
- Be the firsts to receive information of promotion everyday
Especially, the first 10,000 members who deposit at least 1,000,000 VND into Vietjet Sky Club account will receive 100,000 VND immediately from July 2, 2019 until the quantity is sufficient.
With a friendly interface and modern information security methods, buying tickets via Vietjet Air mobile app and Vietjet Sky Club membership registration will give you your own air ticket payment account, establish accumulated plans for travel and frequently receive the amount of deposit through promotions, top-ups and other great deals.
With just a few simple touches on the screen, you have a utility application and enjoy attractive promotions. Download Vietjet Air application COMPLETELY FREE at:
App Store (for iOS): https://apple.co/2XCgyUH
Google Play (for Android): https://bit.ly/2xgboil
Vietjet is the first airline in Vietnam to operate as a new-age airline offering flexible, cost-saving ticket fares and diversified services to meet customers' demands. It provides not only transport services but also uses the latest e-commerce technologies to offer various products and services for consumers.
Vietjet is a fully-fledged member of International Air Transport Association (IATA) with the IATA Operational Safety Audit (IOSA) certificate. Vietjet was named "Best Ultra Low-Cost Airline 2018 - 2019" and awarded the highest ranking for safety with 7 stars in 2018 and 2019 by the world's only safety and product rating website AirlineRatings.com. The airline has also been listed as one of the world's 50 best airlines for healthy financing and operations by Airfinance Journal in 2018.
Currently, Vietjet operates around 400 flights daily, carrying more than 80 million passengers to date, with 119 routes covering destinations across Vietnam and international destinations such as Japan, Hong Kong, Singapore, the Republic of Korea, Taiwan, mainland China, Thailand, Myanmar, Malaysia, Indonesia and Cambodia.
Vietnam a magnet to foreign investors
Vietnam has become more attractive to foreign investors than ever before as various freshly-inked new-generation free trade deals, including the EU-Vietnam Free Trade Agreement (EVFTA) and the EU-Vietnam Investment Protection Agreement (EVIPA), are expected to facilitate trade and benefit foreign enterprises.
Commitments included in the EVIPA will contribute to building a transparent legal and investment environment, helping Vietnam attract more investors from the EU and other countries.
Besides, the negotiations and implementation of the agreements conveyed a positive message on Vietnam's determination in furthering its integration into the world economy.
European Commissioner for Trade Cecilia Malmstrom and Romanian Minister for Business Environment, Commerce, and Entrepreneurship Stefan Radu Oprea shared the view that the high level of commitments in the EVIPA will build up EU investors' confidence in the Vietnamese market.
Oprea believed the signing of the two deals would kick off an effective cooperation in trade and investment between the two sides.
Deputy Minister of Planning and Investment Vu Dai Thang said that with the two agreements, EU corporations will have a chance to penetrate into the ASEAN market and those of the members of the Comprehensive and Progressive Agreement for Trans-Pacific Partnership (CPTPP).
"The two deals help promote investment not only from the EU but also from other foreign markets", Thang stressed.
In fact, besides EU businesses, many Japanese enterprises have expressed their intention in investing in Vietnam, and are interested in trade opportunities resulted from the free trade pacts that Vietnam has engaged in. A case in point is Toray Industries which wants to get involved in Vietnam's weaving sector with a modern and complete industrial complex. As for Sumitomo group, besides smart city development, they want to jump into Vietnamese fintech segment.
Speaking at the investment promotion conference in Tokyo on July 1, PM Nguyen Xuan Phuc stressed that with the pacts, Vietnam will be a "centre of the global trade flows".
Vietnam always sees Japanese businesses as the country's leading strategic partners, he said, hoping to receive more investments from the East Asian country in the coming time.
Right at the conference, PM Phuc witnessed the presentation of 32 investment certificates and Memoranda of Understanding (MoU) with a combined value of up to 8 billion USD between Vietnamese and Japanese firms.
According to Japan External Trade Organisation (JETRO)'s survey, more than 70 percent Japanese businesses have expressed their desire to expand business in Vietnam to take advantage of the trade pacts.
Aquatic exports likely to hit 10 billion USD in 2019
Vietnam is likely to earn 10 billion USD from exporting aquatic products in 2019, according to the Directorate of Fisheries under the Ministry of Agriculture and Rural Development.
Acting Director General of the directorate Nguyen Ngoc Oai said on July 4 that in the remainder of 2019, the sector will strive to reach a gross domestic product (GDP) growth of 4.65 percent, production value growth of 4.69 percent, and export turnover of 10.5 billion USD.
It will also pay more attention to removing the European Commission (EC)'s yellow card warning.
From now to the end of October, the sector will make all-out efforts to implement the four recommendations by the EC related to the fight against illegal, unreported and unregulated (IUU) fishing, Oai said, adding that the EC inspection team will come to Vietnam in early November.
Director of the ministry's Aquaculture Production Department Nhu Van Can said the shrimp sector will take a number of measures to reduce the production costs and increase competitiveness.
He said the sector has plenty of room for development but it should focus on improving the quality to overcome technical barriers of choosy markets.
According to the Directorate of Fisheries, aquatic exports in the first six months of 2019 were estimated at 4 billion USD, a year-on-year rise of 0.7 percent.
EVFTA opens new markets for steel industry
The freshly-signed EU-Vietnam Free Trade Agreement (EVFTA) will help the Vietnamese steel sector expand export markets in Europe, industry insiders said.
According to the Vietnam Steel Association (VSA), as of April 30, 2019, Vietnam exported nearly 2.8 million tonnes of steel, up 13.7 percent against the same period last year.
Nguyen Van Sua, an expert in the steel industry, said export products of Vietnam and the EU are supplementary without direct competition.
However, Vietnam's steel exporters have so far just focused on some traditional markets like the Association of Southeast Asian Nations (ASEAN) and the US while neglecting the EU.
For example, the ASEAN made up 61 percent of Vietnam's export of steel sheets, the US 8.1 percent and Europe 7.1 percent, according to the VSA.
In the context of global competition and increasing application of trade defence measures, the search for and diversification of export markets is essential, Sua said, adding that with the signed free trade agreements (FTAs), including the EVFTA, Vietnam could optimise tariff incentives to boost exports to the EU.
Deputy head of the ministry's Multilateral Trade Policy Department Pham Quynh Mai said the provisions in FTAs work to Vietnam's advantage; however, if businesses do not know how to optimise these advantages, they will not be able to expand the markets and increase export value.
She suggested businesses study the FTAs in order to apply the rules on origins in the most effective way, while continuing to modernize technology to meet technical standards.
Nguyen Manh Tuan, Director General of Hoa Phat Group, the largest steel maker in Vietnam, said to maintain its share in the domestic market and expand markets in the EU, his company is taking a lot of measures to improve product quality, reduce cost and enhance customer service.
A majority of Vietnamese steel firms are operating at small scale, so their production, technology and financial capacity is limited.
To make inroads into the European market and avoid trade lawsuits, the steel sector needs to develop large-scale enterprises and proactively study the export markets' tariff regulations and trade defence measures.
Kien Giang to host investment promotion conference
he Mekong Delta province of Kien Giang will hold a conference on July 26 and 27 in a bid to attract more investment.
The conference is expected to attract 500 domestic and foreign enterprises and representatives from international organisations and agencies, baodautu.vn cited Quang Xuan Lua, Deputy Director of the provincial Centre for Trade, Investment and Tourism Promotion, as saying.
During the event, Kien Giang would introduce its socio-economic achievements, advantages, investment incentives and projects calling for investment, Lua said, adding that discussions between local authorities, experts and investors on measures to help the province lure investment sustainably would also be included.
The province wants to call investment in 117 projects between now and 2020, the centre's director Nguyen Duy Linh Thao told the online newspaper.
The province has invested to complete infrastructure for transport, electricity grids, water supply and a drainage systems, and is continuing administrative reforms, all in an effort to woo investors.
It is also setting preferential policies and providing assistance for investment based on the Government's common policy framework and local policies.
To date, Kien Giang has attracted 680 projects with total investment of more than 500 trillion VND (21.6 billion USD). Of the total, 341 projects, worth 60.6 trillion VND are operational, 68 projects, valued at 115 trillion VND, are under construction while the remainder are completing investment procedures.
The province aims to mobilise 215 trillion VND for socio-economic development by 2020 and 1 quadrillion VND by 2030.
It also targets to an average Gross Regional Domestic Product (GRDP) growth of 7.5-8 percent per year by 2020 and 8-9 percent per year in 2020-2030 and an average income per capita of about 3,000 USD.
Savills: EVFTA positively impacts on Vietnam's industrial real estate market
The EU-Vietnam Free Trade Agreement (EVFTA) has a positive impact on Vietnam's real estate market, especially the industrial real estate, said experts from Savills Vietnam.
EVFTA is a landmark deal and strongly promotes industrial and export sectors in Vietnam by removing 99 percent of tariffs on goods from both sides.
Vietnam's industrial clusters and zones have been attracting attention from investors, especially those from Europe.
Troy Griffiths, Deputy Managing Director of Savills Vietnam, said the trade deal shows the Vietnamese Government's commitment to turning the country into a leading destination in manufacturing in Asia.
According to Griffiths, bilateral trade activities between Vietnam and the EU will certainly rise, resulting in an increase in foreign direct investment and jobs and offering more opportunities in all real estate segments. 
$63 million solar power plant opens in Ha Tinh

Hoanh Son Joint Stock Co inaugurated its solar power plant, worth more than VND1.45 trillion (US$63 million), in the central province of Ha Tinh on Monday.
The opening ceremony of the plant – the first of its kind in the locality – witnessed the presence of Deputy Prime Minister Vuong Dinh Hue.
Spanning 50ha in Cam Xuyen District, the Cam Hoa solar power plant has a designed production capacity of 50 MWp.
According to local authorities, the plant's launch marked a good beginning for Ha Tinh's renewable energy industry and is expected to contribute to accelerating the province's socio-economic development in the future.
They added that the province was also seeking foreign and domestic investment in two other solar power plants.
Renewable energy like solar and wind will play an essential role in helping Viet Nam complete its long-term goal of connecting the whole country to the national grid, experts have said.
According to them, Viet Nam's solar system had the potential to reach 35,000MW by 2030.
The Government has applied tariff incentives or renewable energy payments for solar power since 2017 in an attempt to accelerate investment in renewable energy.
Japanese firm eyes 10-per-cent stake in Vietnamese logistics firm

SSJ Consulting (Vietnam) Ltd Co, a subsidiary of Japan's general trading company Sumitomo, has registered to buy nearly 29.7 million shares of Gemadept.
The shares are equivalent to 10 per cent of total outstanding voting shares of the Vietnamese logistics company.
Gemadept's shares (GMD) are being traded on the Ho Chi Minh Stock Exchange at more than VND27,000 (US$1.16) per share, valuing the deal at VND805 billion ($34.5 million).
SSJ Consulting Vietnam is a newly-established company with business license issued in June this year and charter capital of more than VND958 billion ($41.1 million).
It has two main stakeholders, of which Sumitomo owns 51 per cent of capital and Japan Overseas Infrastructure Investment contributes 46 per cent. Another Japanese firm Suzuyo Co Ltd has a three per cent stake.
A member of Gemadept's management board, Tsuyoshi Kato, is also an executive of SSJ Consulting Vietnam. Kato was elected to Gemadept's board of directors for the period 2018-23 at the company's annual shareholders' meeting in May.
At this meeting, Gemadept's shareholders also approved the elimination of the business lines with the foreign ownership ceiling of below 49 per cent.
Gemadept is one of the leading transport and logistics companies in Viet Nam. Except logistics, it also operates in ports and the real estate sector.
Transactions will be carried out between July 5 and August 2 through put-through or the method approved by the State Securities Commission.
Viet Nam's logistics sector is attractive to foreign investors with an annual growth rate of 13-15 per cent in recent years. Not only Japanese investors, companies from other countries have expressed their keen interest in this sector at many investment promotion meetings with local authorities.
Viet Nam advanced two spots in the World Bank's 2018 Logistics Performance Index, ranked 39th out of 160 economies. The country targets a rank of 30th-35th by 2025, annual growth rate of 15-20 per cent and a share of 8-10 per cent in the country's GDP by then. — VNS
HCM City helps nearby provinces improve food quality

Authorities in HCM City are helping neighbouring provinces produce safe foods as 80 per cent of seafood is supplied by other cities and provinces to the city.
Safe supply chains are crucial to ensure that farm and fishery produce are supervised, according to Pham Khanh Phong Lan, head of the city's Food Safety Management Board.
To find safe food supply sources for the city, authorities have helped local firms complete food safety procedures and standards and apply hi-tech to production of safe foods.
Farms, producers and traders in HCM City and 12 provinces have received certifications to take part in a pilot food safety chain model.
The Food Safety Management Board continues to work with neighbouring provinces to create safe supply chains for agricultural and fishery produce, create favourable conditions for suppliers, and co-ordinate food safety oversight and inspection.
Nguyen Ngoc Hoa, deputy director of the city's Department of Industry and Trade, said that supermarket chains must improve their food safety requirement standards. To enter supermarkets, the food should meet VietGap (Vietnamese Good Agricultural Practices) or global standards.
The city is also seeking to improve the traceability of agricultural produce sold through traditional retail channels.
It aims to have all goods at traditional retail channels meet VietGap standards, have proper packaging and labelling, and be traceable through mobile phones, according to the department.
The most traditional markets, which account for most of the food distributed in the city, sell goods whose origins are not traceable and do not keep records or receipts.
Many farmers are still struggling to enter data using modern technology, while unstable internet connections in remote areas are slowing down the uploading of data.
A key solution to boost consumption of farm produce would be to increase connections among producers and distributors.
The city has held activities to promote farmers' products to consumers through trade fairs, workshops and promotion campaigns inside and outside the country.
Better linkages between farmers and businesses will also help producers and distributors reduce losses, and prevent a big drop in prices when there is abundant supply, according to experts.
With a population of around 12 million, HCM City consumes about 660,000 tonnes of rice, 85,000 tonnes of sugar, 210,000 tonnes of pork, 130,000 tonnes of poultry meat, one million tonnes of vegetables, 130,000 tonnes of seafood and one billion eggs, according to statistics. 
Risks emerge as Vietnamese exports enter US tariff crosshairs
The US's recent steel import tariffs on "made-in-Vietnam" steel products originating from the Republic of Korea and Taiwan (China) suggest that the US could turn its sights towards addressing its existing trade deficit with Vietnam, Fitch Solutions has warned.
The US Commerce department, in three preliminary circumvention rulings, on July 3 imposed import duties of more than 400 per cent on steel products produced in Vietnam using material from the Republic of Korea (RoK) and Taiwan (China).
The move was aimed at punishing RoK and Taiwanese businesses which sought to circumvent the US's steel import tariffs by rerouting their products through Vietnam for minor processing.
Analysts from Fitch Solutions, a macro-research subsidiary of Fitch Group, believe that the impact of these tariffs on Vietnam's exports and economic growth outlook will be low as steel and iron products exported to the US only account for 0.4 per cent of Vietnam's total exports.
However, this move points out that the US would keep an eye on its trade deficit with Vietnam, which stood at US$41.6 billion in 2018 - the sixth largest, behind China, Mexico, Japan, Germany, and Ireland.
Fitch Solutions quoted media reports as saying that Chinese exporters have attempted to circumvent the US's tariffs with fake "made in Vietnam" labels on their products. As such, the US could impose similar import tariffs on other Vietnamese exports which are allegedly just goods rerouted from China to avoid the US trade tariffs on Chinese goods, the research entity said.
Tariffs being implemented on US imports of Vietnamese goods would pose a significant drag on the Vietnamese manufacturing sector, given that the US accounts for 18.5 per cent of Vietnam's total export demand.
Vietnam's real GDP growth to pick up to 6.8 per cent in 2020, from a Fitch Solutions forecast of 6.5 per cent in 2019, supported by an ongoing structural shift in low-end manufacturing out of China and the signing of the EU - Vietnam Free Trade Agreement (EVFTA) on June 30, both of which will bolster Vietnam's export outlook.