Luu Binh Nhuong, deputy director of the National Assembly Commission for People's Aspirations, speaks about the need for the Vietnamese airline market to follow international standards.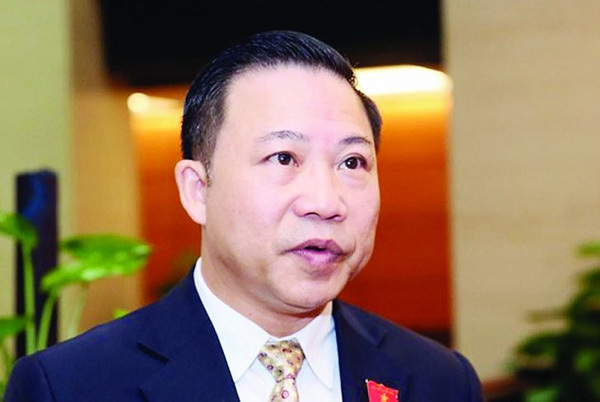 Luu Binh Nhuong. — Photo baohaiquan.vn
Vietnam's air market is heating up with the appearance of several new airlines. Many experts say the market is entering a 'bubble development phase'. Do you think there is still room for growth?
The growth of the aviation sector is a matter of course, in line with people's transport demands and rights to establish businesses.
We definitely need good orientation and a common development strategy for the aviation sector. The Vietnamese aviation sector still faces many challenges, but it still has a lot more room for further growth. I could say that Vietnam's aviation market is still in a nascent stage.
Competition between Vietnamese airlines and foreign airlines will become much fiercer than nowadays. Adding to that, Vietnamese airlines have to compete with other forms of transportation. For example, when the trans-national high-speed railway is completed, I'm pretty sure travellers from Hanoi to Nghe An Province will choose to go by rail, not by air.
Do you have any comments about the competition between Vietnamese aviation companies?
The Vietnamese aviation industry is still in its initial period of development and there is still a lot to figure out. Whether the competition between airlines right now is healthy or fair depends on criteria that I think aviation authorities should outline clearly soon.
Can you talk a bit further about a fair market for all aviation companies?
From a legal perspective, Vietnam has many laws to guarantee enterprises enjoy freedom and fairness in doing business and growing.
The Resolution of the 5th plenum of the Party Central Committee, issued in 2017, considered private enterprises as a driving force for the national economy, meaning there is no difference between State enterprises and private enterprises.
In addition, the Government should reform its administrative procedures to ensure a fair business environment, particularly in the aviation industry. The development of the aviation industry is one of the important driving forces of the nation's economic growth.
The Government must exercise its role as the 'regulator' to ensure competition between airlines does not escalate into bloody battles that only result in harm. What we are striving for here is a win-win situation, for the authorities, for the airlines and for the consumers.
If airlines are left free to employ dirty tricks to undermine each other or to encroach upon consumer interests, then the Government has failed to do its job properly.
The Vietnamese aviation industry needs a comprehensive and transparent market and a fair playground is needed to be created for all domestic and foreign airlines. And of course, the rules should closely follow international laws but be in sync with the national plan for aviation development.
Hai Quan/VNS