After one year of EVFTA (EU-Vietnam Free Trade Agreement) implementation, Vietnam's farm exports to the EU have increased sharply.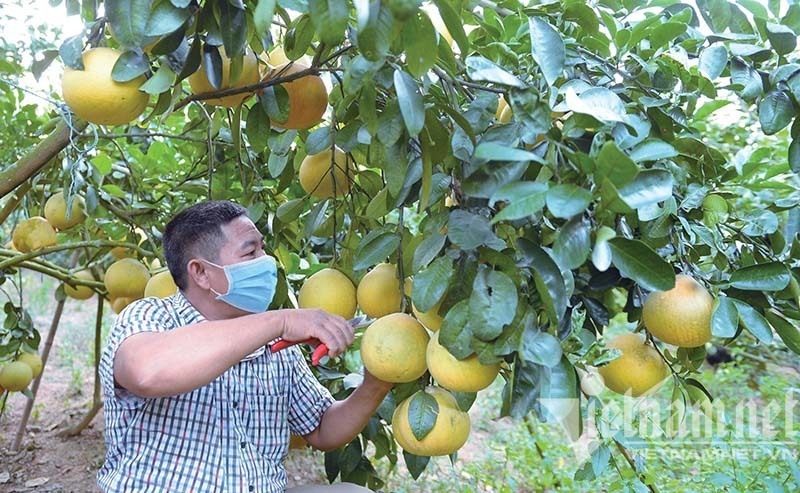 The country exported $2.38 billion worth of farm produce in the first eight months of the year, up by 8.1 percent over the same period last year, despite Covid-19.
However, repeated warnings about food hygiene have been issued to Vietnam's farm produce exporters.
SPS Vietnam in early September received a warning about the existence of the prohibited substance of nitrofurants (furazolidone) in frozen frog thighs with a residue level of 17 µg/kg-ppb.
The producer was Ngoc Ha Food Trade and Processing in Tien Giang. The products were recalled in France and disposed of in Switzerland.
More recently, the EU has given a warning about pomelo products from the producer 'Nguyen Truc Thuy' in Bac Lieu after discovering the prohibited substance propargite (0.23ppm) and fenobucarb (0,032ppm), higher than the permitted levels. The products have been recalled in Norway.
In early October, the Ministry of Industry and Trade (MOIT) announced the recall of the consignment of ST25 variety fragrant rice with Nu Hoang (Queen) brand in Belgium. The Vietnamese exporter recalled the products after discovering tricyclazole with a residue higher than permitted level.
Also in October, rambutan, black pepper, cinnamon powder and some seafood exports to the EU had harmful substances. A prohibited substance was found in rambutan.
On November 3, the EC published an official gazette on the amendment of the Commission Implementing Regulation (EU) 2019/1793 on the temporary application of official controls and emergency measures governing the entry into the EU of certain goods.
From November 15, the frequency of plant protection chemical examinations has been 72 percent on coriander, 20 percent on basil, 20-30 percent on okra, 20 percent on pepper and 10 percent on dragon fruit.
Minister of Agriculture and Rural Development Le Minh Hoan said now is the time for ministries, branches, localities and businesses to join forces to build a master strategy to boost the export of farm produce to the EU market.
He said the three biggest obstacles for Vietnam's farm exports are climate change, market fluctuations and changes in consumer tendencies. The world is strongly shifting to green production and consumption.
Nguyen Khac Tien, President of Ameii Vietnam, said businesses need to strictly control their production process, from cultivation and harvesting to product testing.
Deputy Director of SPS Vietnam Ngo Xuan Nam, said it's necessary to learn a lesson from these warnings.
Tam An

Vietnam's pepper export prices are soaring, causing domestic material selling prices to double. Experts believe that the golden days of "black gold" are returning.

Vietnam has taken various measures in a bid to protect the interest of Vietnamese products and exporters in the EU markets, according to the Trade Remedies Authority of Vietnam under the Ministry of Industry and Trade (MoIT).