Foreign invested enterprises (FIEs) have suggested a strategy on controlling the pandemic in every area so as to safely restore production and business activities.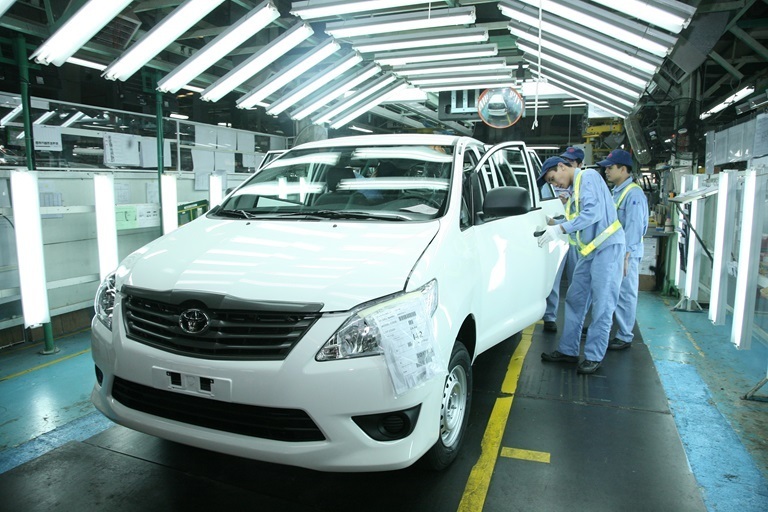 A number of associations of enterprises, including AmCham Vietnam, the US-ASEAN Business Council, EuroCham and KoCham have made proposals related to the PM.
They believe Vietnam needs to act promptly to maintain its competitiveness in the region and the globe, while avoiding lagging behind in economic recovery.
The enterprises said they want to join forces with the PM, Government and localities' leaders, especially HCMC, the southern economic zone and Da Nang, to reopen the economy in a safe way and establish the new normal status.
They need to know clearly the roadmap for the reopening of the economy. Some surveys conducted by the associations found that 20 percent of their members have relocated some production activities to other countries.
Believing that Vietnam is missing investment opportunities, the associations believe that investments won't increase if Vietnam doesn't publicize a clear plan on reopening and recovering the economy. They stressed that in order to maintain its competitiveness in the region and the globe, Vietnam needs to act now.
Stressing that vaccinations play a decisive role in the fight against the pandemic, the associations said that vaccination priority should be given to frontline medical workers, elderly people and people with underlying health conditions, shippers, sellers of essential food and medical goods, and workers in industrial zones, at ports and in logistics chains, especially in HCMC and southern provinces.
Vaccinations are the key to the safe reopening and recovering of the economy, they said.
The enterprises said that a 'green card' and 'yellow card' might be a useful part of the reopening strategy. However, they stressed that there are still many questions about these apps or the systems that would be used by different ministries, branches and localities to monitor and identify citizens.
Stressing that food security is an important issue, the associations believe that goods owners, food markets and food supply chains need to be given priority to vaccination access.
Deliveries should be allowed immediately. It is necessary to allow shops to sell take-away food and allow eateries to serve outdoors observing anti-pandemic rules or indoors based on the square meter area and capacity.
When Vietnam enters the new normal period, in addition to more vaccinations, it's necessary to harmonize policies to be applied across the country, from transport and rapid testing to policies to isolate and eliminate positive Covid cases, in order to ensure safety for workers and mitigate the impact on business activities. 
Luong Bang

According to the Vietnam Association of Beer, Wine and Beverage (VBA), more than 85 percent of drink manufacturers have had difficulties in product distribution.
The National Assembly Standing Committee yesterday continued discussions about the best ways to support businesses and people affected by the COVID-19 pandemic.