Six foreign organisations and 35 foreigners were granted red books to purchase a number of apartments in Hanoi.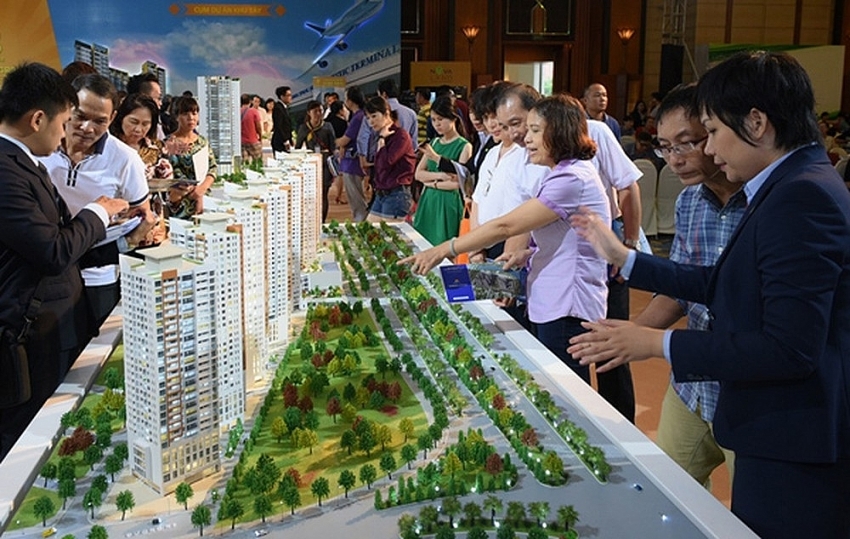 Hanoi has provided land use right certificates (red books) for several apartment projects to foreigners (Illustration image)

Hanoi Department of Construction has published the list of six foreign organisations and 35 foreigners who received land use right certificates (red books) from the local Department of Natural Resources and Environment. The recipients are almost exclusively South Korean.
The list of apartment projects where these rights were provided includes Vinhomes Sky Lake in My Dinh 1 commune, Vinhomes Green Bay in Me Tri commune, Sapphire 1 and Ryby 1 buildings at the office and apartment building at 136 Ho Tung Mau street.
Other buildings include the Booyoung building in Mo Lao new urban area, the CT01 building in Ha Cau commune, Vinhomes Metropolis in Lieu Giai, Eco Lakeview in Hoang Mai district, and R5 building in Vinhomes Royal City in Thanh Xuan district.
Previously in November 2019, Hanoi Department of Construction announced a list of 16 housing projects in which foreigners can buy.
Among those, four projects in Hadong district are Ngan Ha, Him Lam Van Phuc, Hoang Thanh City, and one invested by Linh Chau Investment and Trading JSC.
Two projects are located in Thanh Xuan district, one at 2A on Ha Dinh street and the other at 44 on Trieu Khuc street.
Long Bien district has three projects, including B8.NXH apartment block, CT15 apartment block, and Mipec Riverside.
Two projects in Cau Giay district are Dreamland Plaza and a building at 265 Cau Giay street.
The five remaining projects comprise of one in Ninh Hiep commune in Gia Lam district, Goldmark City project in North Tu Liem district, Hai Dang City in South Tu Liem district, the project to rebuild a residential area at 30A Ly Thuong Kiet street in Hoan Kiem district, and a building at 16 Lang Ha street in Dong Da district. VIR
Kim Oanh

The number of properties bought by foreigners in Vietnam remains modest.

The policy on allowing foreigners to own houses associated with land in Vietnam has been studied and considered very carefully.