The HCMC Tax Department has ordered a YouTuber who earned VND19 billion in personal income from 2016 to 2018 via videos uploaded on YouTube to pay VND1.5 billion in back taxes, the local media reported.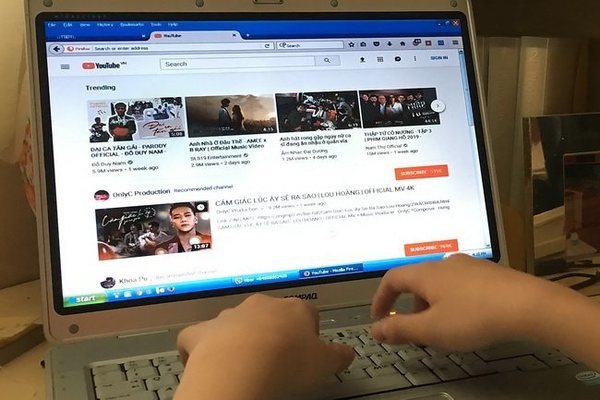 A person watches videos on YouTube. The HCMC Tax Department has ordered a YouTuber to pay VND1.5 billion in income tax
During its investigation, the department discovered an individual, residing in HCMC and working as a YouTuber, had earned a high income but did not declare his income or pay taxes.
The individual admitted to neglecting his tax obligations and has now made the necessary payments.
The department stated that in recent years, it has uncovered a number of cases of tax evasion and has forced multiple individuals running online businesses on Google and Facebook to make their payments.
In one case, in August last year, an app developer, who had created an online game and received an astounding VND41 billion from 2016 to 2017 from Google, had reportedly not made any tax declarations or payments.
Earlier in 2017, a cosmetics seller on Facebook was also forced to pay VND9.1 billion, according to the department.
Under prevailing regulations, individuals earning an income of VND100 million or more must fulfill their tax obligations. Those who earn income from foreign social media platforms are subject to tax payments of 7% of their income, inclusive of 5% of value-added tax and 2% of personal income tax. SGT
 

YouTube keeps denying that it is abetting the spread of harmful videos in Vietnam, although half of its revenue comes from the advertisements running on these videos.

Though the revised tax administration law passed by the National Assembly takes into account the management of cross-border business, charging taxes on these business activities is not a simple task.  

After coming under fire across the globe for tax evasion, Google finally raised its voice about the issue.