Technological disruption is expected to make vast changes in the healthcare sector, with huge opportunities for tech firms to venture deeper.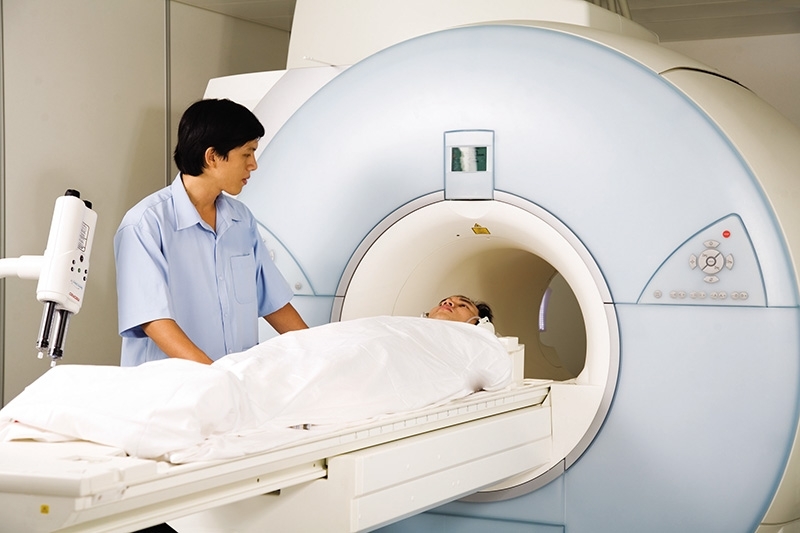 IT is commonplace in Vietnamese hospitals, but data links between them are lacking
Last week, a group of businesses from the EU-ASEAN Business Council held a meeting with Minister of Health Nguyen Thi Kim Tien to discuss prospects in the healthcare sector. SAP AG, led by digital government lead of Southeast Asia Claudia Chan, was among them.
SAP is the third-largest independent software supplier worldwide and the largest software group in Europe. Its business software applications are used by over 13,500 companies around the world in such industries as chemicals, high-tech, telecommunications, electronics, healthcare, pharmaceuticals, and consumer products.
Vietnam, which is being driven by growing consumption, a budding middle class, rapid urbanisation, and a market open to innovative pharmaceuticals, is a lucrative healthcare destination for SAP, which was established in the country in 2015.
The group is one of many technology firms looking at the Vietnamese healthcare industry to exploit growing local demand for digital transformation in order to increase access, with others including the likes of Qualcomm, Siemens, Bayer, and IBM Watson Health.
Siemens, for example, is supporting Vietnam's path in leveraging digitalisation in healthcare. Even though the country consists of remote areas in the northern region, Siemens can help solve this by operating a virtual operation centre linking remote areas to hospitals in Hanoi, for instance.
"This kind of technology is the most promising approach," explained Elisabeth Staudinger, president of Siemens Healthineers in the Asia-Pacific. "With the development of the healthcare sector in Vietnam, I do believe that the most likely method of co-operation is in public-private partnerships."
Similarly, Bayer Vietnam is developing innovative solutions for cardiovascular disease patients and their caregivers to improve their quality of life, while IBM is promoting the application of IBM Watson Oncology software at medical facilities in the country to support doctors in selecting cancer treatment regimens for patients. IBM's AI software is so far being used in Phu Tho General Hospital, Hanoi-based K Hospital, and Ho Chi Minh City Oncology Hospital.
Elsewhere, domestic technology giants such as FPT, Viettel, and VNPT are also joining the race. Last year, FPT signed an MoU with the Ministry of Health (MoH) on the application of IT in the sector in the 2018-2028 period.
"There will be more tremendous opportunities for overseas companies in Vietnam's healthcare in the next 10 to 15 years as the local government is opening the market to take advantages of foreign investment to develop the industry amid the digital age," Luke Treloar, strategy director and national head of healthcare at KPMG, told VIR.
"Vietnam is improving the healthcare system by applying the technologies of Industry 4.0. For example, Danang is determined to develop into a smart city, and large data management companies like Mobifone are co-operating with Vietnam Social Security - a major patient record database. These, and other factors together will help form Vietnam's MedTech ecosystem, helping the country leapfrog regional peers," Treloar added.
According to Minister of Health Tien, the healthcare sector has completed and issued policies to promote e-healthcare development.
Most hospitals are applying IT in operational management at different levels, such as telemedicine, aiming to support provincial hospitals and others. "The development of smart healthcare models, smart hospitals, and smart healthcare governance are the three key factors to develop the sector," she said.
To this end, the key to improving healthcare quality and patient outcomes seems to lie in standardising processes and procedures, besides creating the infrastructure for digitalisation.
Looking ahead to when the EU-Vietnam Free Trade Agreement comes into effect, and the national new foreign direct investment (FDI) attraction strategy is published, more business opportunities will come for technology firms across the economy, including the healthcare sector.
The country's FDI attraction orientations and investment incentives will focus on output quality and contributions to the domestic sectors. These include the value chain, added value, applications, and transfer of high technology, as well as research and development and innovation.
Resolution No.52-NQ/TW of the Politburo was issued on September 27 on the country's policies to actively join Industry 4.0, offering new opportunities for businesses. As a result, many technology companies in healthcare are now strategising accordingly.
Addressing a recent meeting on IT application in the sector, Deputy Prime Minister Vu Duc Dam called on businesses to take initiatives into the market. He asked ministries, including the MoH and the Ministry of Information and Communications, to allow leasing of IT application services of businesses to promote IT application in healthcare.
Over past years, the sector has made efforts to promote IT application from central to local levels. While statistics showed that all central hospitals applied IT software, information and data interconnection among hospitals remains weak.
The MoH is piloting electronic medical records and hospital management, including upgrading of informatics software for hospital management at six hospitals, namely Vietnam National Children's Hospital, Thanh Hoa Children's Hospital, Hanoi Obstetrics & Gynecology Hospital, National Traditional Medicine Hospital, Ha Tinh General Hospital, and Hue Central Hospital.
While talking about the potential in IT application in Vietnam's healthcare sector, Treloar of KPMG also highlighted the country's pharmaceutical sector with big potential.
"The pharmaceutical market of Vietnam could develop at twice the current growth rate of between 8 and 12 per cent. Based on our analysis and conversations with leading foreign-invested medical and pharma companies, the industry could grow considerably faster than current rates, if the right policies and incentives are adopted," Treloar said.
According to him, innovative pharmaceuticals in Vietnam currently make up 3 per cent of the total volume, but more than 20 per cent of the value of the pharmaceutical industry. "In other markets, you can find innovative pharmaceuticals numbering 10 per cent of volume, so for now Vietnam remains a target growth market. There is a sizable opportunity for pharmaceutical, healthcare, and IT companies to provide innovative solutions to address unmet medical needs," he said.
Tung Anh

Demand for better healthcare in Vietnam over the past years has greatly contributed to the growth of medical device market.  

Vietnam remains among Top 4 most optimistic countries globally, according to latest "Global Consumer Confidence" Survey.