In the wake of an ageing population and the narrowing domestic market, Japanese businesses are expanding to the new fields of digital technology, healthcare, the Internet of Things, and services across the ASEAN, including in Vietnam. 
Takeo Nakajima, the newly-elected chief representative of the Japan External Trade Organization's Hanoi Office, analyses the new trend in these tech-based sectors among Japanese corporations.
Today, Japan is suffering a fall in population and human resources. The country needs more partners to expand its business, strength, and innovation elsewhere. In that sense, Vietnam is one of the most powerful partners in the region.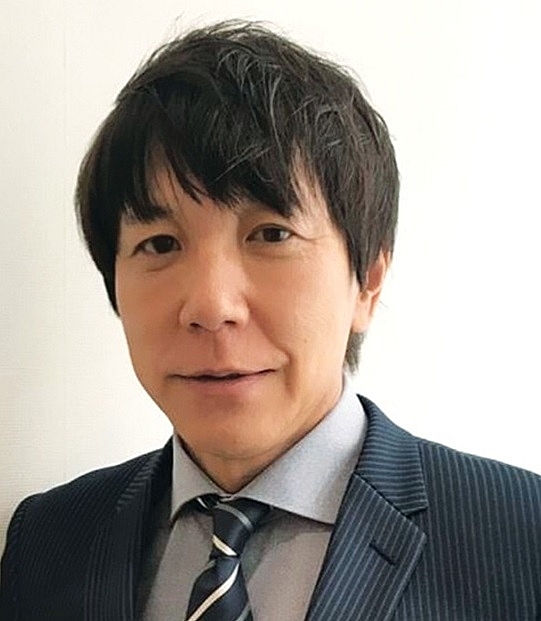 Takeo Nakajima, the newly-elected chief representative of the Japan External Trade Organization's Hanoi Office
The population of Vietnam is growing steadily, and the number of people who speak Japanese is growing. Therefore, it is a logical and strategically sound decision to do business in Vietnam.
Historically, Japanese companies started Asian business in China, Thailand, and South Korea. Now the labour, land, and transportation costs of doing business in those countries is higher than before. The Vietnamese government, as well as the society, now welcome more investment from Japan into the country.
Tech-based industries
The Japan External Trade Organization (JETRO) has piloted some innovative projects in new industries of digital technology, healthcare, the Internet of Things, and services across the ASEAN, including in Vietnam for the last fiscal year.
There are untapped business opportunities to solve social issues in Vietnam. Japan has experienced similar issues through industrialisation in the 1950s to 1970s, but we now have the knowledge and the tools to tackle them. Among those initial projects, healthcare has the greatest potential to grow when this sector is prioritised by the Vietnamese government.
The healthcare system in Vietnam should be modernised. The country faces ageing society issues in the next 20 years, and the government and people should prepare for this. Japan tackles exactly this difficult issue and so we can contribute to that. Vietnam also needs to upgrade its living space, transportation, and infrastructure, but the hardware is not enough; software that controls energy, communication, and safety should be considered as well.
The country needs software, telecommunications, and management systems to make that infrastructure user-friendly and safe. The train system requires time management, a smooth ticketing system, safety precautions, and services for disabled people. Tokyo has built one of the most complicated subway systems in the world, where every train runs every minute.
On the other hand, Vietnam has areas and sectors that are more advanced than in the Japanese economy, particularly in the consumer sectors. Vietnam has ride-hailing and delivering platforms like Grab and GoViet, while Japan does not have that kind of systems. In addition, smartphones are more popularly used by the Vietnamese.
For business-to-business (B2B), however, the Japanese systems are much more advanced, in terms of business transactions, factory automation, and government systems.
To attract investment in the high-tech sector, incentives are important, but they should be easier to apply. The incentives cannot solely drive more investment – businesses need markets and reliable partners as well.
Movements in investment
As the Vietnamese business environment improves, more Japanese companies invest here. And now, more Vietnamese groups are pouring money into Japan. For example, FPT already has ten offices across Japan and more Vietnamese companies also set up there. The more the Japanese companies know about Vietnamese partners, the more they expand business with Vietnam.
To assist Japanese businesses to establish an entity in Vietnam, the JETRO provides several different services. First, companies need accurate information about what's happening in Vietnam. We try to provide reliable information to them in collaboration with the Japanese Embassy, the Japanese Chamber of Commerce and Industry, the Japan International Cooperation Agency, and other organisations.
Some companies may need to exhibit their products and services to Vietnamese consumers. JETRO assists them to participate in these trade shows and facilitate business matching.
The JETRO Business Support Center provides temporally office spaces as well. More than 85 Japanese companies use this facility in total and more than 55 companies have successfully established entities here.
Japanese investment in Vietnam is more diversified than before. Manufacturing is the largest sector among them in terms of value. In terms of numbers, we see more non-manufacturing sectors investing in Vietnam, such as retail, restaurants, wholesale, education, human resources, IT, construction, and transport.
Regarding the purpose of the investment, in the past they were mostly export-oriented. Recently, more companies are interested in the Vietnamese market, which is reflecting the growing domestic B2B and business-to-consumer markets. Vietnam is becoming wealthier – the market is still limited but the average consumer now has more consumption power.
Consumer products such as electronics, motorcycles, and processed foods, as well as related services, are very attractive for Japanese companies and this trend will continue to be maintained in the future.
Agriculture is one of the bright spots in Vietnam too, where 40 per cent of the population is involved. There are resources, but they lack modern technologies and a newer business model. On the contrary, Japanese agriculture is more technology-concentrated and its high productivity comes with a sensitive business model.
In the past few years, we have had huge Japanese investment projects in Vietnam – big energy projects in 2017 and a smart city project by Sumitomo and BRG Group in 2018, for example. For this fiscal year, we have not seen that kind of large project, but the number of projects as a whole has been growing.
Japanese investors still face problems in doing business in Vietnam, such as unclear regulations, permitting processes, land acquisitions, commercial transactions, and import and export rules. However, The Ministry of Planning and Investment and other government agencies in Vietnam have been very active in tackling those issues.
Recently, we see hiring and securing people is the largest challenge for Japanese companies according to JETRO surveys. Over the past several years, regulatory issues have been the number one concern but now, securing people is at the top. By the same token, labour costs, which increase significantly every year, become a big challenge. VIR

Japanese retailers are increasingly amplifying business activities in Vietnam as the country's middle class expands amid market conditions in their home country slowing down.

Legal uncertainty in public-private partnerships, supporting industries, and manpower needs further changes to facilitate a new wave of Japanese investment in the coming months.