Japan-based Taisho Pharmaceutical has lifted its holding in Vietnam's Duoc Hau Giang (DHG) Pharmaceutical to over 50% and turns the latter into one of its subsidiaries, Taisho has said in a filling to the HCMC Stock Exchange.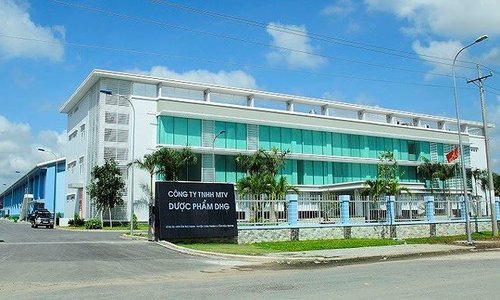 Taisho purchased 20.6 million shares from DHG out of the 28.3 million shares on offer, taking its total shareholding to nearly 66.4 million, equivalent to 50.78% stake, according to the statement. 
With an offering price of VND120,000 (US$5.14) per share, higher than the current value at VND112,700 (US$4.83) recorded at the close on April 24, Taisho was expected to part away with at least VND2.47 trillion (US$105.84 million) to complete the deal.

Behind Taisho, State Capital Investment Corporation (SCIC) is DHG's second largest shareholder, holding 56.6 million shares or 43.31% stake, followed by Templeton Frontier Markets Fund (FTIF) and Norges Bank with 2.83% and 1.98% stakes, respectively.

Taisho Pharmaceuticals, headquartered in Tokyo, is a leading Japanese pharmaceutical company specializing in the manufacturing of pharmaceutical products and non-prescription dietary supplements under well-known brands.

The Japanese company is pushing for market expansion in ASEAN countries and also in the East Asia. Currently, Taisho has overseas subsidiaries in Hong Kong, Taiwan, Malaysia, the Philippines, Thailand, Vietnam, China, and the US, along with local productions bases in Malaysia, Vietnam, China, among others.

In the first quarter of 2019, DHG's revenue declined by 15% year-on-year to VND908 billion (US$38.9 million), while pre-tax profit was down 10% year-on-year to VND171 billion (US$7.32 million).

In 2019, the local medicine maker targets revenue of VND3.94 trillion (US$168.83 million), up 1.6% year-on-year, and pre-tax profit at VND754 billion (US$32.3 million), up 3% year-on-year.

Hanoitimes