Minister of Agriculture and Rural Development Nguyen Xuan Cuong has offered a variety of high-quality farm produce to China. He hopes Vietnam can boost exports through official ways to China in the time to come.
An online conference was held on December 8 between the Vietnam's Ministry of Agriculture and Rural Development (MARD) and China's General Administration of Customs for the the signing ceremony of the protocol on Vietnam's black jelly exports to China.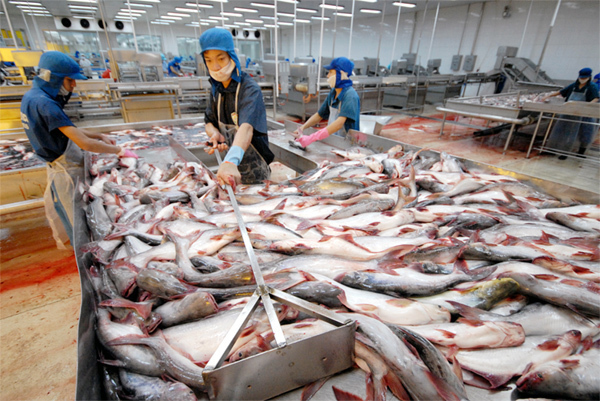 Cuong said Vietnam is applying effective measures to contain Covid-19 and control the food chain as per recommendations from WHO and FAO.
He offered export of a large variety of delicious farm produce, including pomelo, passion fruit, salangane nest, sweet potato, chicken and pork, to China.
Vietnam recently sent dossiers to China to request opening the Chinese market to Vietnam's durian and sweet potato products.
In the context of Covid-19, he requested that the Chinese customs agency consider applying possibly online examinations of goods or videos as applied to salangane nest imports, to create favorable conditions for Vietnam's exports.
He also asked China to prioritize the granting of licenses to Vietnam's pomelo and passion fruit to export to China, as Vietnam has completed documents about the two fruits.
"Vietnam's passion fruit is exported to 40 markets. It has high quality, so we hope we can export the fruit to China through official channels," Cuong said.
Regarding salangane nests, the Chinese side has agreed to inspect the production system and product quality management in Vietnam online in December 2020.
Cuong asked the Chinese General Administration of Customs to speed up procedures, including signing a protocol, reaching an agreement on food quarantine certificate, and granting codes to Vietnamese enterprises that can satisfy the requirements to export products to China.
He also asked the Chinese side to continue to give support and consider licensing more milk plants for exporting dairy products to China. To date, Vietnam has sent dossiers of 11 plants that meet requirements.
As for chicken, pork and beef, Cuong said Vietnam's supply is good and the products have high quality, but some procedures need to be followed before drawing up plans to work with Chinese agencies to pave the way to export these products to China.
Vietnam plans to open a large modern chicken processing plant this December, whose products will be exported to Europe.
Vietnam is the seventh largest trade partner of China, and the largest partner in ASEAN. China is Vietnam's largest trade partner.
In the 2010-2019 period, Vietnam-China two-way trade witnessed important progress. Import and export turnover of the two countries increased by 17.6 percent per annum from $27.32 billion in 2010 to $116.93 billion in 2019. 
Tam An

Vietnamese fruit exporters have been trying to stop their reliance on China, but no progress has been made in finding new markets.

An eel farm of an older man brings turnover of nearly VND10 billion a year, and 99 percent orders are online. Another farmer sold 26 tons of rambutan by contract after putting goods on online sale.