Investment capital planned for public projects has been largely appropriated to pay the debt arrears of basic construction and to complete transitional projects, said Minister of Planning and Investment Nguyen Chi Dung at an NA session.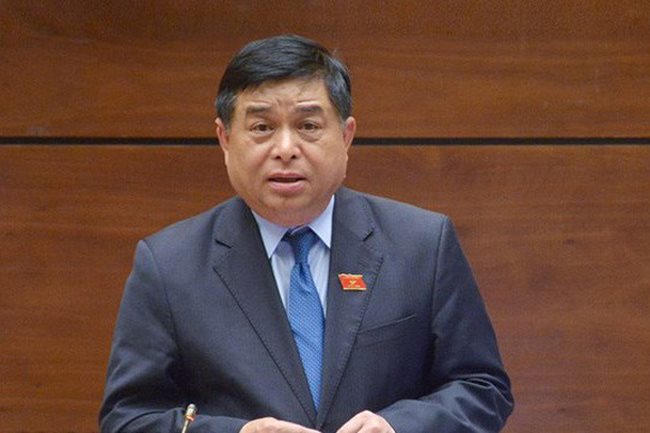 Minister of Planning and Investment Nguyen Chi Dung – PHOTO: NA
Minister Dung cited data as indicating that between 2016 and 2020, some 9,600 public investment projects were under progress, but as many as 8,000 are transitional projects while only 400 are new projects.
"For example, the transport sector during the current tenure (of 2016-2020) spent most of its allocated money on repaying debts, but it still has arrears of more than VND20 trillion (US$855 million) to be settled," the minister said.
Due to the high investment demand among various sectors from the economy to defense and security, the amount of capital allocated for the five-year period has run out, and the remainder is in capital reserves, Dung explained.
He added that the already allocated amount is mainly being used for transitional projects. The remaining capital in reserve totals some VND155 trillion (US$6.6 billion), and its spending purpose has yet to be decided by the legislative NA.
In other words, Dung noted, the current-tenure Government is following the austerity approach and public funds are largely channeled to repay debts or to complete transitional projects while work on new projects is minimized.
According to the minister, authorities of the previous tenure had approved numerous investment projects without specifying capital sources, leading to scattered investment, debt arrears, losses and wastefulness.
He said the current Public Investment Law requires that projects will only be considered upon the availability of the State budget. Otherwise, investment decisions will not be made.
The NA noted in a report released at the start of the current sitting that the final settlement of the central State budget in 2017 did not have a surplus for repaying debts, but the advance of the budget for 2017 amounted to over VND86.3 trillion, making it hard to arrange debt repayments in the following years.
As a result, the lawmaking body urged the Government to further control public debt and gradually improve the ability to repay debts directly from the budget's surplus. SGT
Lan Nhi