The purchase, designed as a financial investment, will be carried out through order matching or put through method on the Ho Chi Minh Stock Exchange (HOSE), the company announced.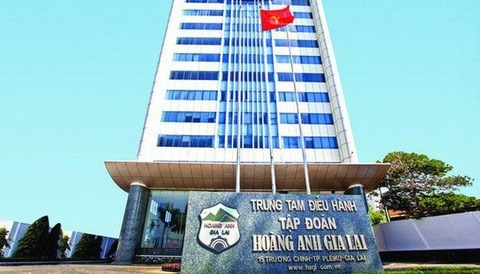 Truong Hai Auto Corporation (Thaco) has registered to buy 69.7 million shares of Hoang Anh Gia Lai JSC's agriculture arm (HAGL Agrico) between April 23 and May 22. — Photo HAGL
Shares of HAGL Agrico (HNG) rose 3.3 per cent on Wednesday to VND15,600 (US$0.67) per share on HOSE, meaning the deal is expected to cost Thaco about VND1.05 trillion ($45 million).
If the transaction goes through, Thaco will own 7.86 per cent of HAGL Agrico's capital.
Thaco does not own any HAGL Agrico shares at present, but in August last year it bought convertible bonds worth more than VND2.2 trillion from HAGL Agrico.
The bonds, matured in one year with an interest rate of zero per cent, will be converted with the ratio of 1:1,000 (meaning one bond will be converted into 1,000 shares) at the price of VND10,000 per share.
Thaco's vice chairman Nguyen Hong Minh, who is also a member of HAGL Agrico's board of directors, owns five million HNG shares, equivalent to 0.56 per cent of the company.
Last year, Thaco and Hoang Anh Gia Lai signed a strategic co-operation agreement with total capital of VND22 trillion ($944 million). Thaco and its related parties are expected to hold a 35 per cent stake of HAGL Agrico's capital.
Under the co-operation agreement, Thaco pledged to help Hoang Anh Gia Lai restructure its debts worth VND14 trillion and mobilise investment capital for existing fruit plantations in Viet Nam and Myanmar.
Annual shareholders' meetings
Both Hoang Anh Gia Lai and HAGL Agrico are expected to hold their 2019 annual shareholders' meetings on April 26.
This year, HAGL Agrico has targeted net revenue of VND4.8 trillion, up 30 per cent year-on-year, and pre-tax profit of VND103 billion, a turnaround compared to a loss of VND656 billion in 2018.
The company has no plan to issue dividend payments this year.
Hoang Anh Gia Lai has a goal of more than VND5.1 trillion for net revenue in 2019, down 5 per cent year-on-year, and pre-tax profit of VND88 billion, up 85 per cent.
Fruits will be a key contributor in its revenue, expected to bring in VND4.4 trillion in 2019, or 86 per cent of total revenue. — VNS