The current reserves of gas fields in Vietnam are estimated at 700 billion cubic meters, an amount that can be exploited for 40-50 years.
Visiting Vietnam to discuss trade and investment cooperation in the energy sector last week, the US Secretary of Commerce Wilbur Ross was present when AES, a Virginia-based energy corporation, signed with the Ministry of Industry and Trade (MOIT) a memorandum on the implementation of the Son My 2 Gas Power Plant.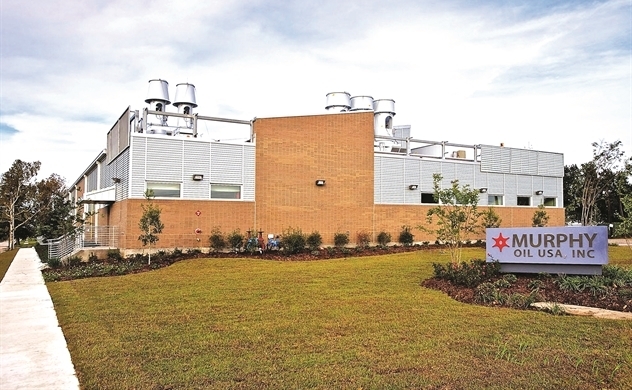 Meanwhile, Arkansas-based Murphy Oil Company signed a product-sharing contract (PSC) for the 15-2/17 Block with the national oil and gas group PetroVietnam (PVN), Petrovietnam Exploration Production Corporation (PVEP) and SK Innovation.

"This memorandum is an important milestone for the development of Son My 2 Plant, a project that we believe will help transform the energy industry in Vietnam," said Mark Green, President of AES in Asia - Europe.

Son My 2 complements AES's investment plan in Vietnam's gas sector along with Son My LNG terminal project with total estimated investment of $1.4 billion, approved by the Government of Vietnam in August 2019.

The current reserves of gas fields in Vietnam are estimated at 700 billion cubic meters, an amount that can be exploited for 40-50 years.
"I am delighted to see business leaders working to build greater relationships," said Wilbur Ross at a luncheon hosted by the Vietnam Chamber of Commerce and Industry (VCCI) and BRG Group.

The tariff war has negatively affected US gas exporters.

According to RT, the US's LNG exports to China dropped by 80 percent this fiscal year in comparison with the same period last year.

China plans to increase LNG import volume from 53 million tons in 2018 to 93 million tons by 2025. However, because of the trade war, China may shift to sign a 20-year agreement with Australia to import gas from the country.

Vietnam now has to import LNG to generate electricity and the US energy suppliers have grabbed the opportunity to shape Vietnam's energy future.

Exxon Mobil has joined forces with PVN and PVEP to implement an upstream project at Ca Voi Xanh, the largest field in Vietnam, 100 kilometers east of the central coast.

The gas supply schedule of Ca Voi Xanh is being implemented at the same time with the construction of 2 plants Dung Quat I and Dung Quat III gas turbine power plants in Quang Ngai, according to the Prime Minister's decision.

Le Minh Nguyen, regional director of Man Energy Solutions, a German energy group, estimates that the total gas demand would be 11 billion cubic meters by 2020. However, the onshore gas production is on the downward trend, 9.7 billion cubic meters in 2018 and 9.6 billion cubic meters in 2019. The output is predicted to increase slightly in 2020 as some projects have been implemented, including Sao Vang Dai Nguyet.
Kim Chi 
To dominate the cross-border e-commerce market, Amazon has set up a representative company in Vietnam, while Alibaba has organized a series of workshops.

Foreign firms usually apply the 'China+1' model, which means that they build a facility in China and then look for a new destination to become an intermediary location or to serve as a target for expansion and relocation in the future.