Vietnam Lottery Company (Vietlott) is reporting slow sales with many agents struggling to survive.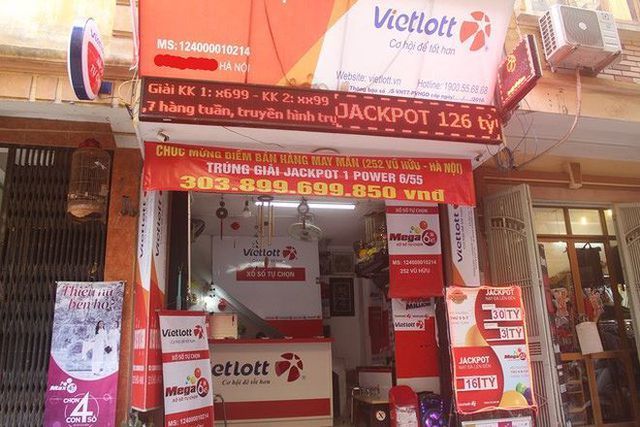 Many Vietlott agents are facing slow sales. Illustrative photo
Nguyen Van Thien, a manager of a Vietlott's agent in Ho Chi Minh City's District 12 said that they used to sell tickets very well when the service was launched in 2017 and 2018, with revenue of up to VND300 million (USD13,043) a month.
Then the sales have gradually fallen, which is now not enough to cover the operational costs of the agent.
"Some agents have had to add other businesses in order to make up the losses," Thien said. "We have opened a coffee shop here to earn some more money."
A manager of several Vietlott's agents in Ho Chi Minh City said that their sales have recently dramatically decreased after three years of operation.
"Each of our agents are reporting revenues of just VND150 million (USD6,521) a month," he said.
"With commission deducted for agents ranging between 5-7 per cent, we've only earned a profit of VND7.5 million (USD326) a month which is not enough to pay office rental and staff salary."
According to an audit report from the State Audit Office, Vietlott launched 112 agents in 38 provinces and cities during 2017 and 2018.
Many agents in HCM and Hai Phong cities have operated inefficiently with some closed for days recently.
In the first six months of 2018, 600 agents or 18 per cent did not have revenues. In May alone, after a winner of a Jackpot 1 was announced with a prize of over VND300 billion (USD13 million), the number of agents temporarily closed rose by up to 31%, the report said.
The State Audit has also shown that many agents did not meet the requirements for operation with the managers lacking proper skills and experience in the field.
Nguoi Lao Dong/Dtinews