Country Director of the Asian Development Bank (ADB) Eric Sidgwick has recommended Vietnam push ahead with restructuring its economy to maintain stable growth in the medium and long terms.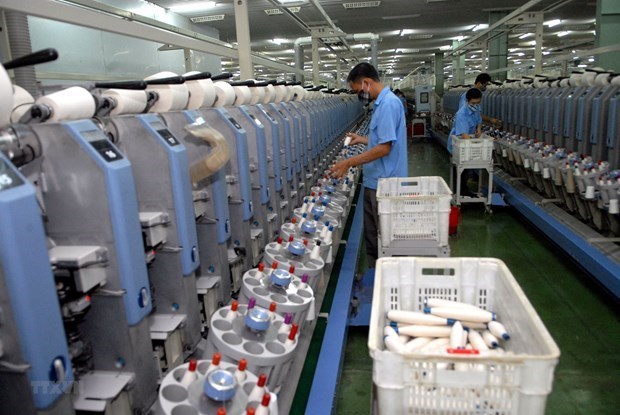 Vietnam is recommended to push ahead with economic restructuring to sustain stable growth
In a recent interview with the Vietnam News Agency, Sidgwick said growth must be inclusive and growth benefits should be shared widely. Additionally, it must also be sustainable in terms of environment. Therefore, Vietnam should press on with economic restructuring.
The country needs to be able to adapt to challenges as it could face different shocks, including climate change and vulnerability in trade, he said, making six suggestions to the Vietnamese Government, the first of which is to continue to maintain macro-economic stability.
He also urged the continued upgrade of infrastructure in all fields, from energy, transportation, urban development, smart city building to climate change response, noting that cities will be the biggest contributor to economic growth. Furthermore, focus must be paid to not only quantity but also quality of infrastructure development.
Thirdly, the ADB official called on the Government to continue developing the financial sector, consolidating the banking system and expanding the capital market, including both the government and corporate bond markets, to promote people's financial access.
Fourthly, Vietnam should pay due attention to climate change as it is vulnerable to this global phenomenon, and fifthly, it is also necessary to develop people's skills, especially through tertiary and vocational education, which is particularly important amid the Fourth Industrial Revolution, Sidgwick noted.
Lastly, the ADB Country Director also suggested the Government continue improving the business climate as well as its role as a leader, an advisor and a purveyor of services so as to facilitate operations of domestic businesses, including private firms. Notably, it is critically important for the Vietnamese Government to step up administrative reforms and enhance its efficiency and effectiveness to become a truly action-oriented government, thus creating a favourable environment for the private economic sector.
In its recently released Asian Development Outlook 2019, the ADB predicted Vietnam's economic growth rate at 6.8 percent this year and 6.7 percent in 2020.
Sidgwick said 6.8 percent is a good growth rate, and the ADB believes that all fields of Vietnam like agriculture, fisheries, livestock farming, construction, manufacturing and services are operating well and they will sustain their performance in 2019.
Even when the growth rates in 2019 and 2020 moderate compared to the fast pace of 7.08 percent in 2018, they are still high and reflect sustainability, according to him.-VNA