Experts believe Vietnam needs a long-term strategy to increase the quality of its rice exports to create sustainable growth in the future.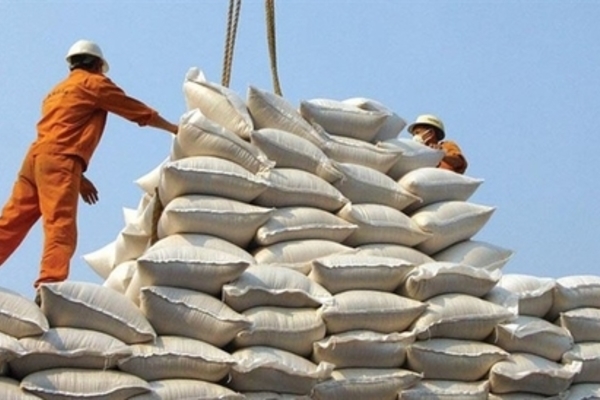 Sacks of rice are loaded for export. — Photo vneconomy.vn
To meet the changing demands of export markets, Bui Thi Thanh Tam, general director of VinaFoods 1 Corporation, said firms should invest in domestic production to increase the quality of rice.
To do that, the agriculture sector needed support from relevant ministries.
The Ministry of Industry and Trade focuses on developing markets and negotiating free trade agreements (FTAs) to create favourable conditions for rice exports. Meanwhile, the Ministry of Agriculture and Rural Development (MARD) is in charge of production, including improving rice quality.
Local authorities needed to guide and encourage farmers to produce organic rice so that Viet Nam could offer clean materials to meet market demands. Businesses also needed to ensure the quality of the rice they were exporting. If those parts were linked, it would ensure the sustainable growth of rice exports, Tam said.
Minister of Agriculture and Rural Development Nguyen Xuan Cuong said the global rice market was at present about 36-40 million tonnes per year. Of this figure, Viet Nam exported 7 million tonnes of rice per year, but had failed to reach high export value due to its passive approach.
In the long-term strategy, the agriculture sector should look at reducing the total area of rice plantations to a level that ensured food security and partial exports.
Cuong said the domestic market needed to ensure supplies and the quality of rice and packaging. Regarding export markets, Viet Nam should promote and expand markets, for examples, in Africa and the Middle East, as well as regional markets such as Indonesia and the Philippines.
New markets
Cuong said this year, the winter-spring rice crop in the Mekong Delta had yielded up to 14 million tonnes. Despite a significant drop in exports to China, Viet Nam had still gained growth in export volume.
"The Government plans to put 200,000 tonnes of rice in reserve to maintain rice prices and develop the market. Vietnamese enterprises have expanded into the American market," Cuong told Kinh te Nong thon (Rural Economy) newspaper.
Viet Nam's major competitor, Thailand, was facing a severe drought, affecting the country's rice production. Singapore, which regularly imported 30-40 per cent of its rice from Thailand, was considering a strategy to diversify imports from other sources, according to MARD.
Opportunities to exporting rice to Singapore wwould result for many other countries, especially Viet Nam and Cambodia.
In addition, Japan, which regularly imported 50 per cent of its rice demand from the US, was also considering switching to importing rice from CPTPP (Comprehensive and Progressive Agreement for Trans-Pacific Partnership) members, including Viet Nam.
MARD said the rice export volume in the first nine months was estimated at 5.2 million tonnes, earning US$ 2.24 billion, up 5.9 per cent in volume but down 9.8 per cent in value compared to the same period in 2018.
Of which, rice exports in September were estimated at 586,000 tonnes, earning $251 million.
Deputy Director of the Ministry of Industry and Trade's Import and Export Department Tran Thanh Hai said China had been Viet Nam's largest rice export market for many years, but this year exports had fallen by 65 per cent.
In 2018, China tightened controls for rice from Viet Nam including quality control and traceability. It has also set an import quota of about 5 million tonnes of rice this year, but in fact, it is only likely to import about 3.3 million tonnes.
Tam said China had adopted a plant quarantine policy. This had forced local firms to promote rice exports in other markets. For example, exports to the Philippines had doubled or even tripled against previous years. The Iraqi market had also imported up to 400,000 tonnes of Vietnamese rice.
Despite these difficulties, Tam said Viet Nam would still reach its target of exporting more than 6.5 million tonnes of rice this year. — VNS
Analysts warn that Vietnam will have to struggle to implement the rice export plan this year because many key markets have tightened control over imports.

The government of Thailand has approved a budget of 21.5 billion baht to ensure a rice price at a reasonable level for Thai farmers. The policy is expected to have a negative impact on other export countries, including Vietnam.