The growth of the number of people making mobile payments in stores in Vietnam is at the fastest, according to the Global Consumer Insights Survey 2019 by PwC.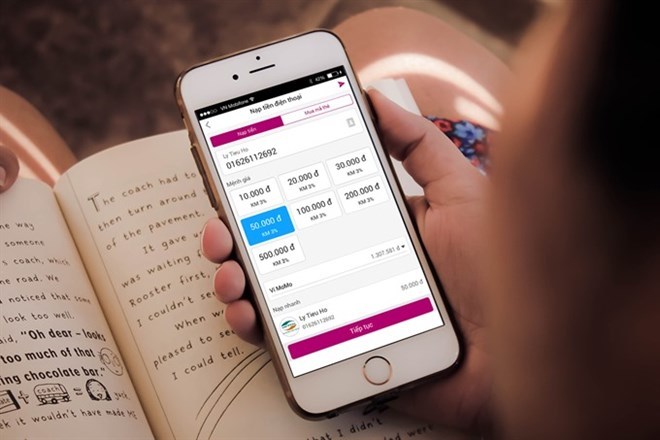 A mobile phone subscriber uses the MoMo e-wallet in Vietnam (Photo: momo.vn)
The country's mobile payments increased to 61 percent of digital payments in 2019 from 37 percent in the previous year.
The PwC survey, conducted in 27 territories and countries worldwide, illustrated that Southeast Asia is leading the customer shift to mobile payments users.
Thailand was ranked second in the region by rising from 19 percent to 67 percent, followed by third-ranked Malaysia (17 percent to 40 percent) and the Philippines (14 percent to 45 percent).
Shirish Jain, payments director for PwC Strategy, said Asia remains the powerhouse leading the customer shift to mobile payment, with the eight Asian in the top 10 and six of them in Southeast Asia.
E-payment has been on the rise in Vietnam in recent years. The Vietnamese fintech market is set to reach a value of 8 billion USD in 2020. Digital payment solutions account for 89 percent of the fintech market in Vietnam, while individual and business financial areas are also forecast to have growth rates of 31.2 percent and 35.9 percent respectively by 2025.
Governments across Southeast Asia are pushing ahead with efforts to create cashless economies, with less developed countries such as Vietnam and Thailand leapfrogging richer ones like Singapore and Malaysia in electronic payments, Nikkei Asian Review reports.
Vietnam and Thailand are experiencing a boom in mobile payments as more people use e-wallets to pay for goods and services without going through banks, it says.
Vietnam has been promoting electronic payments since 2008. Only about 40 percent of the country's 95 million people have bank accounts, mostly in urban areas, while there are around 120 million mobile phone subscriptions. -VNA