Dau Anh Tuan, director general of the Legal Department of Vietnam Chamber of Commerce and Industry, talks to Customs newspaper about Vietnamese enterprises' need for more Government support.
Industry and Trade Ministry goes online for administrative procedures
Institutional reform is key to development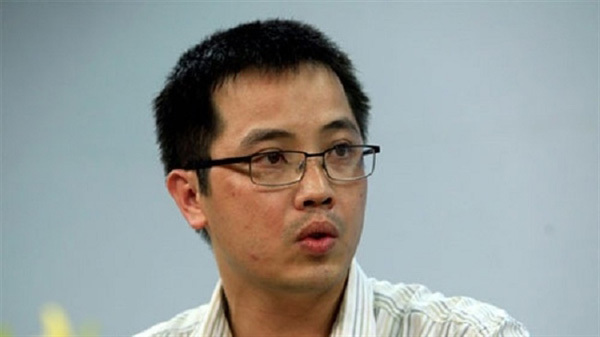 Dau Anh Tuan. — Photo theleader
What do you think about the current health of Vietnamese enterprises?
A survey conducted in 2018 on the operation of Vietnamese enterprises by the Viet Nam Chamber of Commerce and Industry (VCCI) showed that a high percentage of enterprises were optimistic about their business growth. The same assessment was also made by foreign chambers of commerce based in Vietnam. Such comments are strong indications that Vietnam's economy has penetrated deeply into the world and has attracted many foreign investors.
These achievements should be attributed to the authorities' efforts to slash many business conditions while reforming administrative procedures.
However, in the remaining months of 2019, Vietnam should put its efforts into securing niche areas in foreign markets, particularly in the context of the current China-US trade war. It is unavoidable that Vietnam's economy will be impacted by the tense situation in the international economy, particularly with production costs getting more and more expensive compared to other countries. Last but not least, our administrative procedures are still cumbersome while our infrastructure has not yet been fully developed, especially roads connecting major ports with urban areas.
What should the Government do to help enterprises develop?
2019 is a pivotal year for the national macro-economy. In its action program for 2019, the government has highlighted the importance of revising its strategy to attract more FDI investment. Furthermore, it is a time for the Government to evaluate the effectiveness of reform programmes in 2018 and previous years.
Meanwhile, the Government has also set a target that by late 2019 Vietnam will have one million enterprises. Though this target is rather ambitious, theoretically speaking, to achieve it, we need some major breakthroughs. In 2019 the National Assembly has developed a plan to adopt major legal documents with the hope of creating a big change in the business environment. One of the most important breakthroughs in applying the information technology is to improve the Government's management capacity towards the goal of transparency and accountability to help people and enterprises access public services conveniently regardless of where they are. On the other hand, people can give their comments and suggestions in the course of law building and the Government's running of national affairs.
For the e-Government, the General Department of Customs has been assigned to take charge of the Viet Nam National Single Window. The National Single Window is a facility that allows parties involved in trade and transport to lodge standardised information and documents with a single entry point to fulfill all import, export and transit-related regulatory requirements. An overriding objective of the Single Window is to strengthen government-government, government-to-business, and business-to-business relationships.
VNS