The Foreign Investment Agency said in the first four months of the year, Vietnamese firms invested nearly 150 million USD in foreign markets.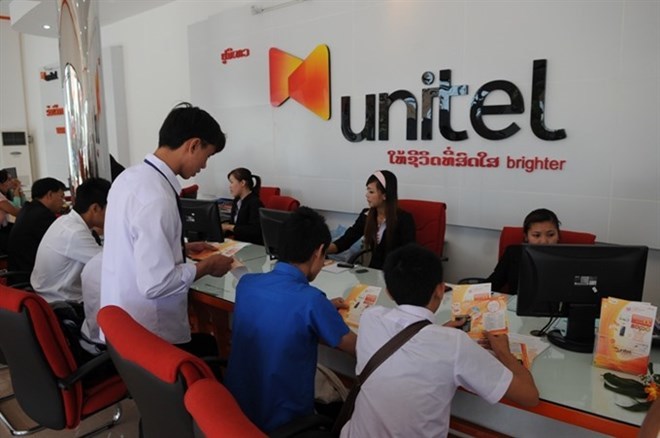 Customers register for services of Unitel - a joint venture between Viettel Global Joint Stock Company of Viettel and Lao Asia Telecom of Laos. (Photo: baodautu.vn)
 Of the investments, 96 million USD was poured into 44 new projects while the remaining 53.5 million USD was pledged to nine existing projects.
Vietnam's outbound investment projects mainly focused on science and technology at 81.7 million USD, accounting for 54.7 percent of the total.
The banking sector took second place with total investment of 36 million USD, making up 24.1 percent. It was followed by the wholesale and retail sector with 16.4 million USD, accounting for 11 percent of total investment.
Vietnamese firms invested into 23 countries and territories in the period. Spain lured the biggest amount of investment from them with a large scale project of 59.8 million USD, accounting for 40 percent of the total.
Cambodia and Malaysia followed with 37.9 million USD and 14 million USD, respectively.-VNA