Even though GTNfoods JSC has refused its previous proposal, Vinamilk is still eager to acquire more stakes in the firm, which holds 51 percent of Moc Chau Milk  as part of its M&A strategy.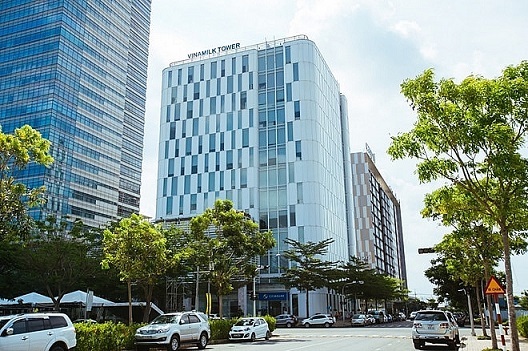 On April 11, Vinamilk submitted the second document to the Ho Chi Minh City Stock Exchange (HSX) to propose buying 116.71 million shares, equalling a 46.68 per cent stake of GTNfoods at the offered price of VND13,000 ($0.56) apiece. The total value of the offer is VND1.517 trillion ($65.96 million).
Vinamilk's offer is still lower than the market price of GTNFoods, which closed the April 11 session at VND17.100 ($0.74) per share. GTNfoods has until May 22 to decide whether to sell to Vinamilk. Once successful, Vinamilk will increase its holding in the dairy manufacturer from 2.32 to 49 per cent, equalling 125.5 million shares.
Vinamilk's purchase is likely targeting Moc Chau Milk Company, where GTNfoods holds a 51 per cent stake. Moc Chau Milk's products make up 10 per cent of the dairy market and the company has great development prospects.
Notably, it co-operates with 600 farmers who own a total of 23,000 cows to supply fresh milk. The company targets increase the number of cows to 35,000 units by 2020 and 70,000-100,000 units by 2030.Vinami
A partnership with Vinamilk could help Moc Chau to break into the Southern Vietnamese dairy market, while also improving the former's market share across the country.
However, GTNfoods has not received official communications from Vinamilk as to its exact intentions and so the board of directors remains undecided about accepting the deal.
Furthermore, Vinamilk plans to focus on the dairy and dairy products sector, with the major goal of increasing its local market share via M&A and co-operate with partners.
Meanwhile, Moc Chau has yet to set foot in the southern market, and the deal with Vinamilk, the largest dairy company in Vietnam, would further both parties' strategic aims by improving Vinamilk's market share and taking Moc Chau to the south of Vietnam.
However, in reality, half of the board of directors of GTNfoods refused Vinamilk's public purchase proposal.
Previously, in a document submitted to the State Securities Commission of Vietnam, chairman of the GTNfoods board of directors Ta Van Quyen cited the reason that Vinamilk is the largest dairy company and is currently a heavy-weight competitor of GTNfoods in its core business segment.
"Besides, if Vinamilk's proposal for a public purchase is succeessful, Vinamilk will become a large shareholder of GTNfoods.
However, GTNfoods has yet to receive official communication from Vinamilk as to its intentions to co-operate with the company after the deal," said Quyen said.
The deal will depend on the GtNfoods board of directors. However, Vinamilk has likely been quietly building up its indirect holding in Moc Chau.
Notably, in early 2019, Ho Chi Minh City Securities Corporation (HSC) took the market by surprise by purchasing 20 million shares, or an 8 per cent stake, to become a large shareholder of GTNfoods.
The deal was evaluated at VND280 billion ($12.17 million), which was the largest investment of HSC so far. In addition, in late February, HSC completed the purchase of an additional 7.27 per cent. An expert told VIR that Vinamilk stands behind the deal, pouring money into HSC to implement the purchases.
According to a representative of Moc Chau, numerous international and local dairy manufacturers want to buy a stake in the company to shorten the time to enter and solidify their footholds in Vietnam, but it is quite complex for investors to buy into this company. VIR