The State Bank of Vietnam (SBV) will put up for auction more than 600 tons of melted coins at a starting price of over VND48 billion (US$2.1 million).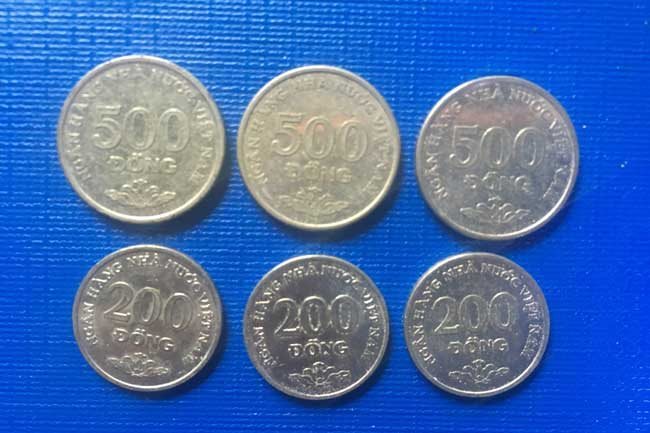 Vietnamese coins with denominations of VND200 and VND500. The central bank will auction over 600 tons of melted coins
The price, calculated by the Quality Assurance and Testing Center 1, under the Directorate for Standards, Metrology and Quality, excludes value-added tax and handling and transport costs, the local media reported.
The central bank requires the organizer of the auction to have qualified equipment and feasible action plans.
The organizer must also have at least five years' experience in auctioning and must employ five auctioneers with over five years of experience on the job. Auctioneers will need to have previous experience conducting an auction with a value of at least VND45 billion in 2018.
Vietnam put its coins into use in 2003 to facilitate payments for bus and train fares and for goods purchased from vending machines. However, coins fell out of favor as consumers found them difficult and inconvenient to carry around.
In April 2011, the central bank stopped issuing coins. SGT