The official rice logo of Vietnam was officially announced months ago, but local rice enterprises are still not allowed to use it since there are no guidelines for doing so.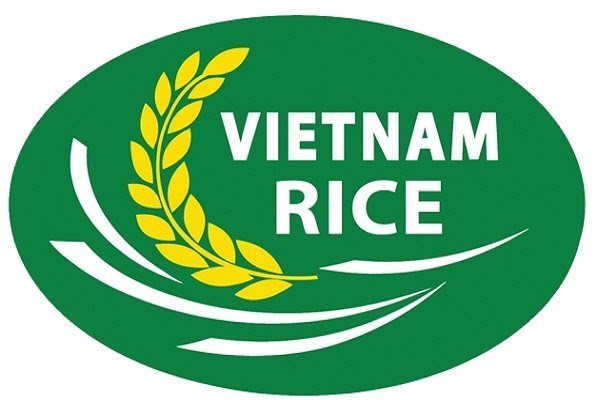 The official logo of Vietnamese rice, which was announced to the public in late 2018, has yet be introduced to local rice operators for use
Do Ha Nam, vice chairman of the Vietnam Food Administration, told the Saigon Times that the logo had yet to be used due to the absence of official guidelines.
It might take a few years for the National Office of Intellectual Property of Vietnam to issue legal guiding documents for the use of the logo, Nam said.
Meanwhile, Lam Anh Tuan, director of Thinh Phat Food Company, said that he did not learn about the logo as he was not interested in it, adding that his customers did not require the logo on the company's rice products.
Also, Director of Trung An Hi-tech Agricultural JSC Pham Thai Binh told the paper that his firm has exported rice without using Vietnamese rice brand labels.
Similar to Tuan, the head of the Trung An firm, confirmed that he did not study the use of the logo and added that local rice firms were not in need of it.
Earlier, nearly VND130 billion was proposed to adopt a draft law on managing and developing Vietnamese rice, including developing the national rice brand, adopting brand protection solutions for local rice brands, supporting local rice operators with brand protection registration on the global market and promoting Vietnamese rice brands among companies and consumers at home and abroad.
As part of the draft law, the Agro Processing and Market Development Authority, under the Ministry of Agriculture and Rural Development, in late 2018 organized a contest where contestants were encouraged to create a logo symbolizing the nation's rice brand at a rice festival held in Long An Province.
The official logo was announced to the public, marking the first appearance of a Vietnamese rice brand, though the country has ranked among the top rice exporters in the world for decades.
The ministry then issued Decision No.1499 in the same year, stipulating regulations on how to use the national certified rice brand.
According to the ministry's decision, individuals and organizations are allowed to use the national certified rice brand if they have been granted business licenses or investment registration certificates for rice production, processing and operating activities. SGT