Businesses discuss ways to overcome challenges in 2023
Warned that uncertainties will still exist in 2023, businesses need to prepare well to weather the storm.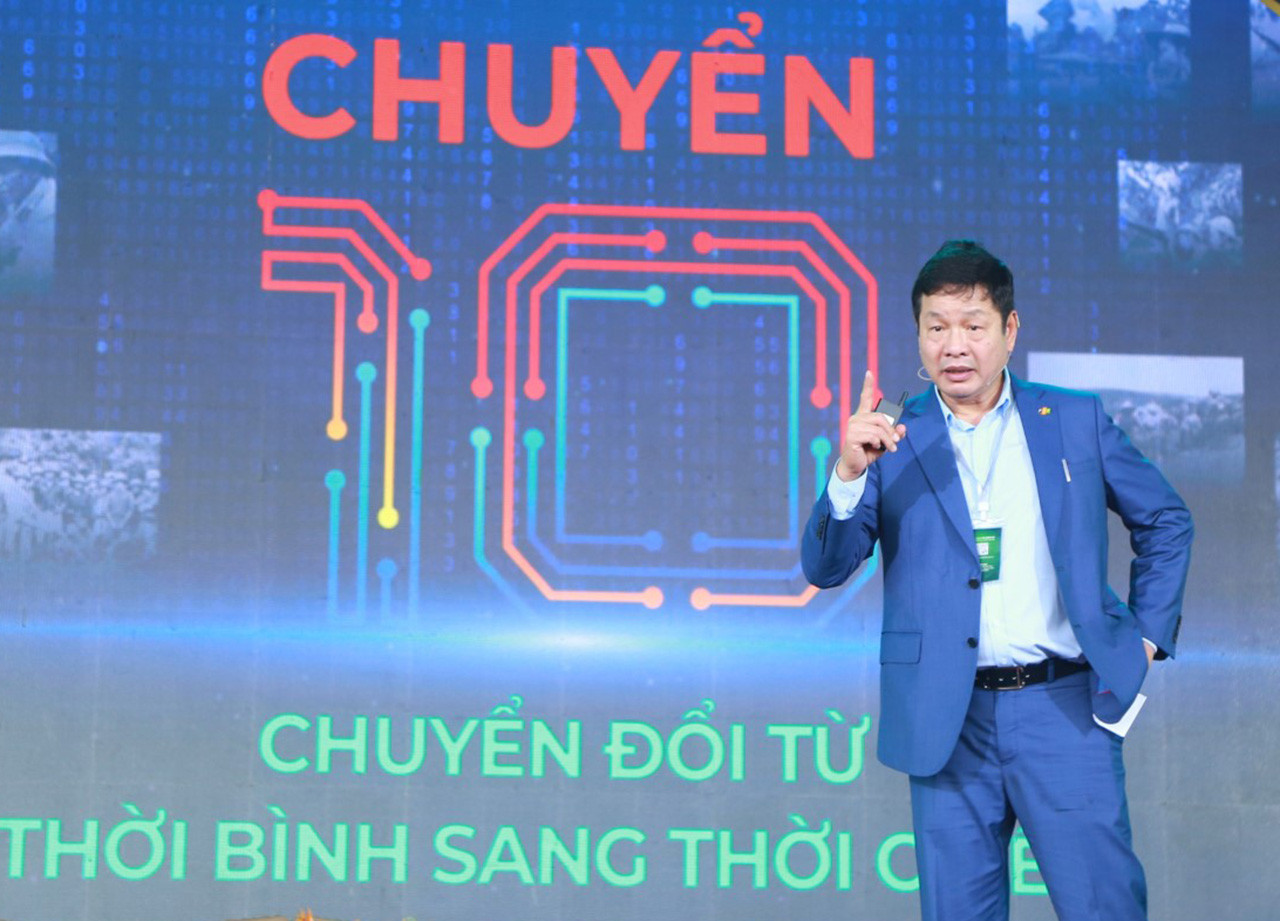 Truong Gia Binh, president of FPT, the Vietnamese largest IT firm, said that after the pandemic resilience is needed to overcome all difficulties and challenges.
"We cannot be sure where strong winds will come from and if floods will rush down. We can only prepare to face all difficulties," Binh said.
Binh said FPT has overcome challenges caused by the pandemic and obtained contracts worth tens of millions of dollars, has ensured the smooth operation of thousands of projects, and maintained sustainable growth.
Binh said resilience, creativity and devotion were all needed.
The injection of huge amounts of money by powerful countries into their economies during the pandemic has created countless challenges in the post-Covid period.
"Enterprises have to face 'storms', and in storms, no one can say for sure about anything. Enterprises need to have long-term goals and visions. However, at this time, they need to answer how much revenue enterprises have and how much revenue they expect in the next four weeks," he said.
Cao Thi Ngoc Dung, chair of PNJ Group, said that enterprises need to consolidate their strength, especially their business culture.
The president of the jewelry company said that culture must be created by the enterprises' leaders. If an enterprise is likened to a tree, 'culture' is its roots, while the trunk and branches are the vision, orientation and strategies developed from the culture.
Business culture is shown most clearly in decisions vital to the existence of a country, enterprise and organization, which acts as an 'accelerator pedal' to help them overcome 'high passes' and a 'brake' to prevent enterprises from falling into an abyss.
Businessmen agreed that what businesses need most is keeping a steadfast spirit. Only firm stuff can help enterprises and the country overcome difficulties. Digital technology and the applications of the 4.0 industry can help improve resilience.
Truong Gia Binh said enterprises in all fields and at all scales can step aboard the 'digital transformation ship' to improve their resilience.
According to Dung, after Covid-19 pandemic, the enterprises like PNJ and FPT have become stronger. This is because they have changed timely and applied new technologies.
Thien Minh Group President Tran Trong Kien said that his firm has recovered well from the pandemic thanks to the improved digital experience.
Duy Anh