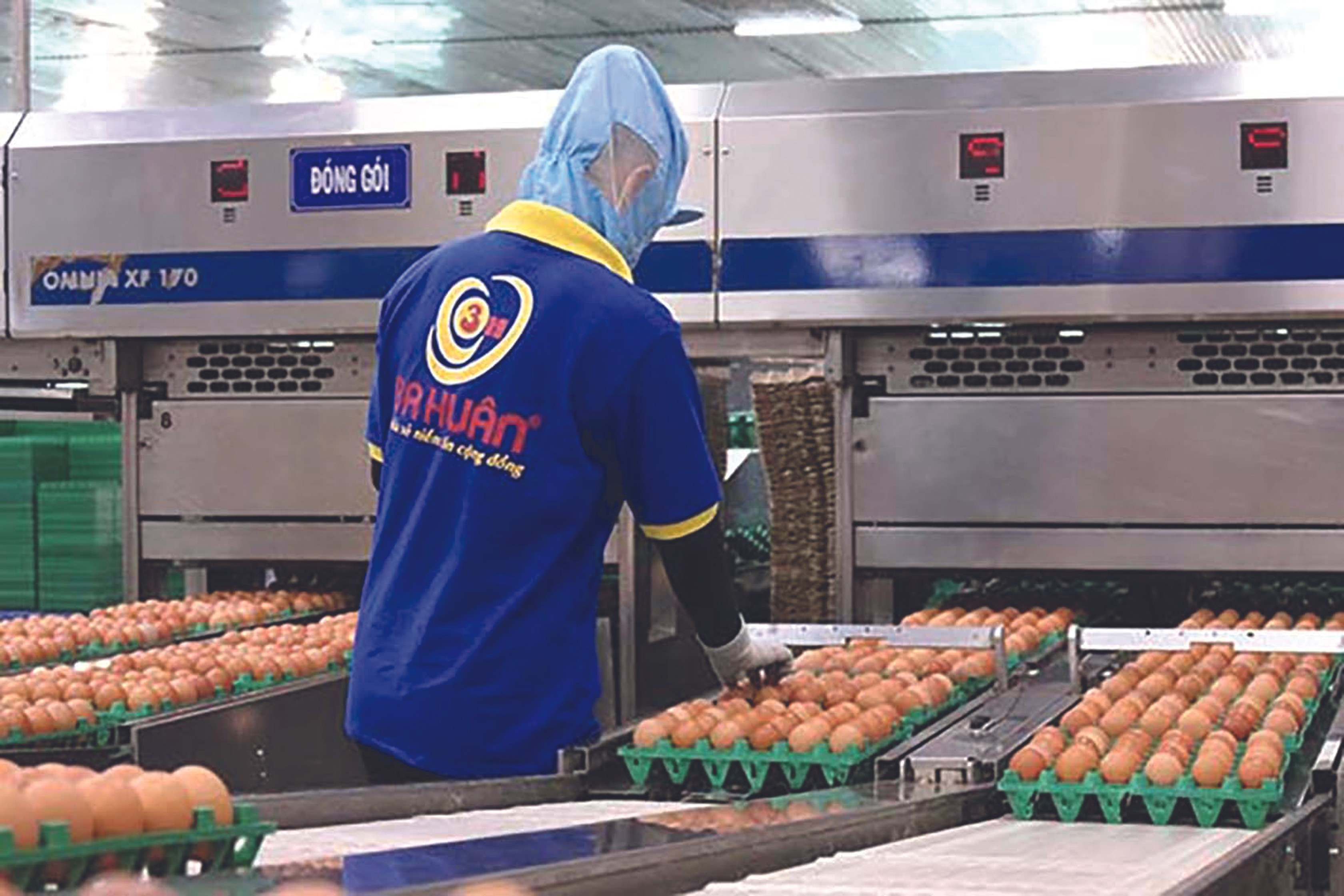 Starting her business with a load of eggs at the age of 16, Pham Thi Huan, president of Ba Huan JSC, has begun a new chapter in the company's history by going digital.
Huan has chosen digital solutions offered by FPT for all of her husbandry, production and supply stages. FPT also gives advice in digitizing products, automating production and human resources administration, and building databases.
Huan said this is a process of "changing vigorously" from a traditional agricultural enterprise into a digital agriculture company.
The cooperation with FPT allows her to carry out comprehensive digital transformation, streamline the business, and help leaders better manage the enterprise.
The digital technology system also helps the enterprise control livestock production, including breeding, feed production, farm to egg collection, and product distribution management.
To reach consumers in a more convenient way, FPT will build an information portal with sales agents. The system will improve business administration capability and optimize operational costs.
"I believe that in the future, all enterprises, especially agricultural ones, will have to change and digitize to develop sustainably," Huan said.
She said that the company's digital transformation would set an example for other agricultural enterprises to follow. Vietnam is an agricultural country with priceless resources, but farmers are still at a disadvantage as they still have not accessed technological achievements.
"Even an enterprise that developed from a peddler is determined to digitize," she said.
A woman ahead of the times
TH's clusters of farms in Nghia Dan in Nghe An province are located at least 10 kilometers from each other. Farm 3 in Cluster 1 is the home for over 7,000 milk cows, of which 3,500 cows are giving milk.
The farm uses the AfiAct system to manage reproduction and milk quality. The milking system, the most modern in Vietnam, is designed to milk 3,600 cows each day. Cows are bathed and cooled before milking under an automatic process.
At the farm, cow feet have Perometer chips. All information about the health of cows is transmitted to the milking center and updated into computers. Sick cows can be discovered four days in advance and the milking system will not milk the sick cows. This is a closed milking process which ensures freshness and safety of products.
TH, under the leadership of Thai Huong, is well known as an enterprise creating a revolution in agriculture in Vietnam.
Thai Khang