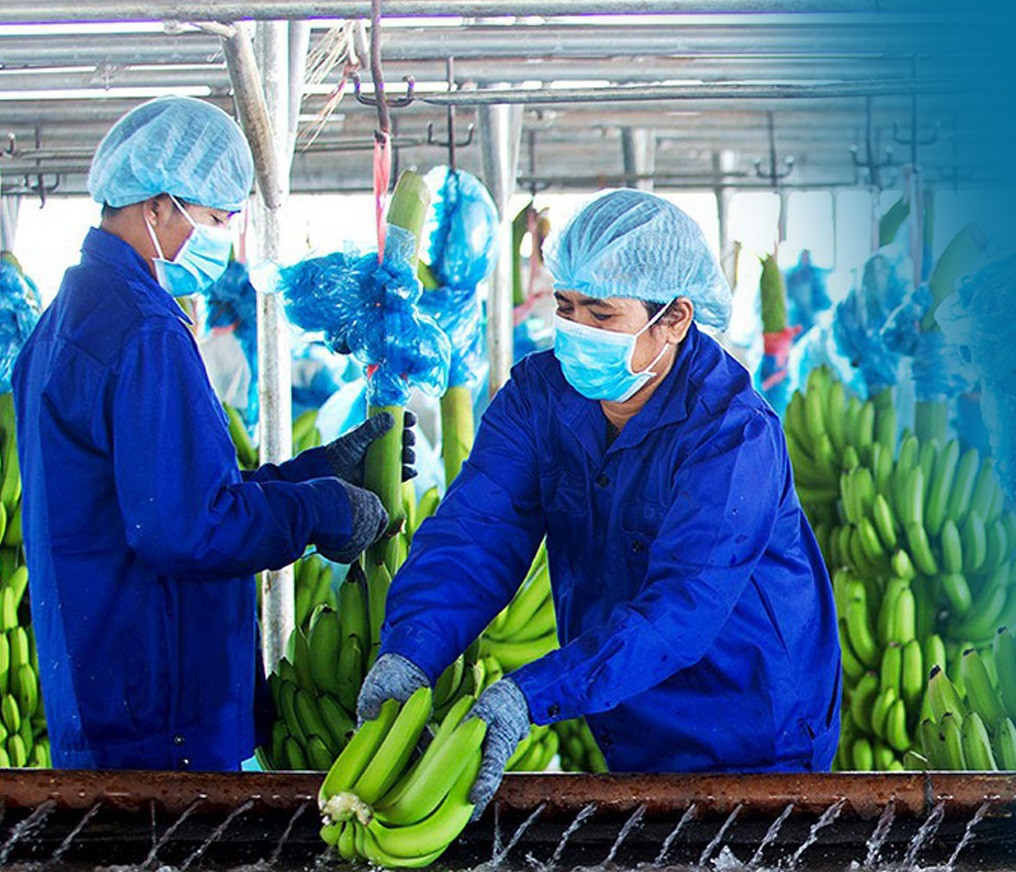 Vietnam has great potential for agricultural production. The country's export turnover of agricultural, forestry and fishery products has increased sharply every year. In 2022, Vietnam's export revenue is estimated at 55 billion USD.
However, the country also spends a large amount of foreign currency to import agricultural products to serve consumption and processing needs.
The US, China, Brazil, and New Zealand are the main suppliers of agricultural and aquatic products to Vietnam. However, in the past two years, Cambodia has risen to become a major supplier for the Vietnamese market.
According to statistics of the General Department of Customs of Vietnam, in 2012, Vietnam spent 214.8 million USD to import only four Cambodian agricultural products, namely wood and wood products, corn, seafood, and rubber.
In 2015, Vietnam still imported the above 4 products from Cambodia, but the turnover increased to 537.6 million USD, which rose to about 756.2 million USD in 2020. However, in addition to the four above products, Cambodia's vegetables and fruits began to enter the Vietnamese market.
The year 2021 witnessed the rapid landing of Cambodian agricultural products into Vietnam when the import turnover jumped to 3.487 billion USD, 4.6 times higher than in 2020 and 16.2 times more than 2012.
In 2021, the main goods that Vietnam imports from Cambodia included: cashew nuts, wood and wood products, corn, soybeans, rubber, rice and vegetables. Notably, the import turnover of rubber and cashew nuts surpassed 1 billion USD, with 1.54 billion USD and 1.87 billion USD, respectively. The massive import of cashews from Cambodia in 2021 urged experts to question whether or not there was commercial fraud.
According to a report of the Cambodian Ministry of Agriculture, Forestry and Fisheries, Cambodia's agricultural exports in 2021 reached nearly 5 billion USD. Vietnam was the largest importer of Cambodia's agricultural products with nearly 3.5 billion USD. Compared to the same period of 2020, Cambodia exported 3.5 million tons of paddy to Vietnam, up 61%. Cambodia's exports of other agricultural products to Vietnam also increased by 10-400%. For cashew nuts, 99% of Cambodia's output was exported to Vietnam with nearly 1 million tons, up 4.6 times year on year.
Cambodia became one of the main suppliers of agricultural products to Vietnam in 2021. In September 2021, it rose to the number one position, surpassing both the US and China.
In 2022, by the end of October, Vietnam spent up to 2.429 billion USD to import agricultural products from Cambodia.
Cambodia becomes a competitor of Vietnamese agricultural products
According to the Food and Agriculture Organization of the United Nations (FAO), Cambodia has strong competitiveness in agricultural products in Southeast Asia. Its agricultural products yield high output and the quality is being improved quickly.
Agricultural experts said that it is an advantage that Cambodian farmers use very few pesticides and good seeds, plus fertile soil, so Cambodian agricultural products are not only delicious but also have good quality.
Moreover, in the past few years, many Vietnamese businesses have invested in agricultural development in Cambodia as this country's agricultural land fund is still abundant while land rental and labor cost is lower than in Vietnam. These firms bring their products back to Vietnam for sales, resulted in a sudden increase in Cambodian agricultural exports to the country.
With Cambodia's policy that emphasizes production of high-quality agricultural goods, Cambodian products also become a competitor to Vietnamese goods in the international market. For example, although going behind Vietnam, Cambodia has quickly become the fourth largest rice supplier to Europe - the world's most expensive and fastidious market.
Cambodia's rice exports to China has also increased sharply, while Vietnamese rice exports to this market has dropped sharply. Many Cambodian fruit products have got a "visa" to enter the Chinese market.
According to experts, Cambodia is not only going in the right direction but also adapting quickly, so its export turnover has grown well. If Vietnam does not change its thinking as well as its approach to the market, and the brand building policy, its market share will sooner or later be taken over by Cambodian rivals.
Tam An