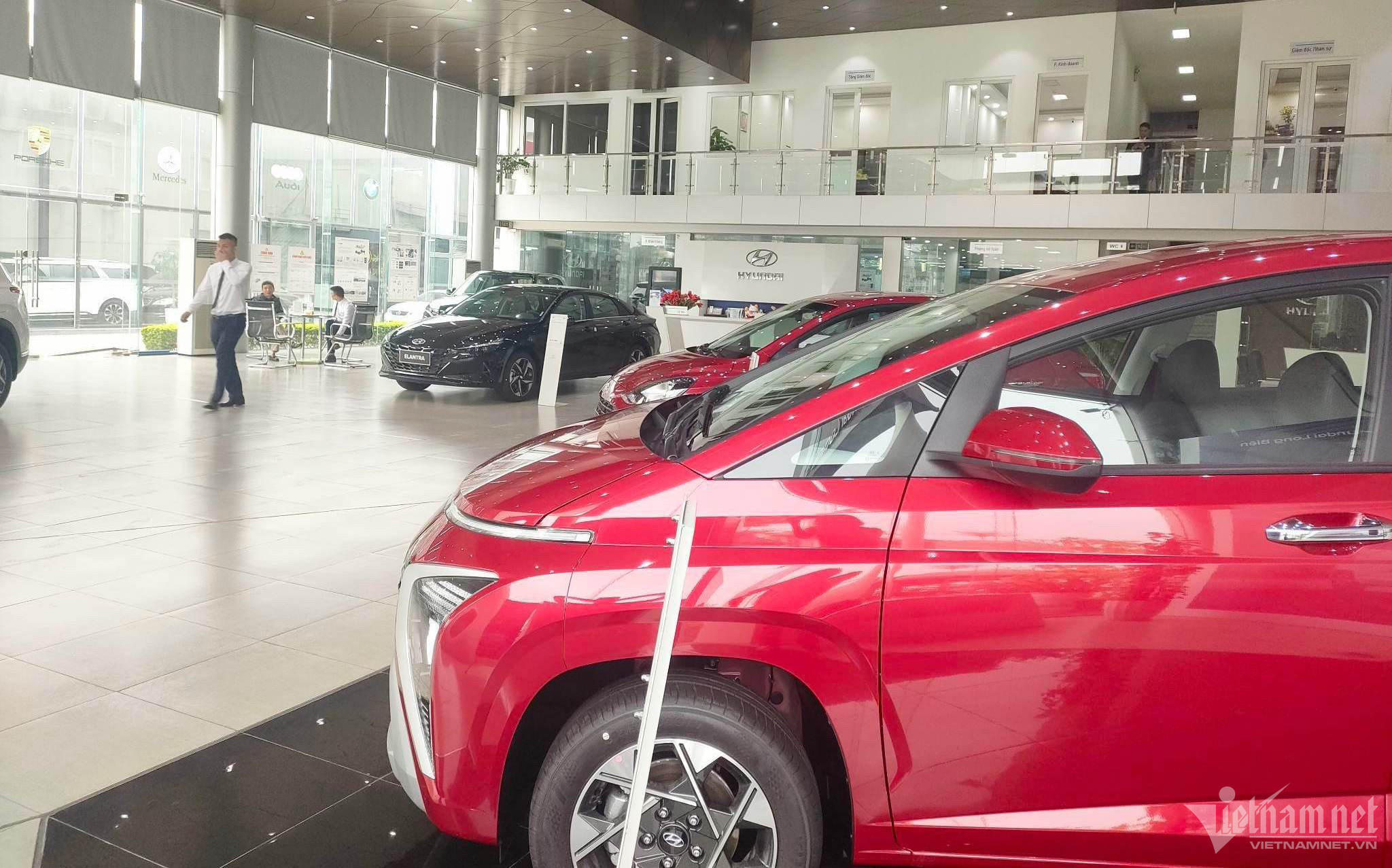 Car dealers have cut the selling prices of models of Mercedes-Benz, BMW, Volkswagen, Honda, Toyota, Hyundai, Nissan, Suzuki and Subaru made in 2022 (Vehicle Identification Number, or VIN, 2022) in an effort to boost sales and clear stocks.
One of the models with the sharpest price cut is Mercedes-Benz GLC 2022. The manufacturer will pay 100 percent of vehicle registration tax, which means a price reduction of VND229-317 million, depending on the registration area.
Volkswagen Tiguan is also offered with a price reduction of VND300 million (VIN 2021 and 2022), while BMW's sales agents now offer BMW 320i Sport Line (2022 standards) at a discount of VND100 million, which means a selling price of VND1.399 billion.
In the mass market segment, buyers of Honda CR-V manufactured in 2022 can enjoy price reductions of up to VND180 million. At some sale agents, a discount of VND190 million is offered for Hyundai Santa Fe manufactured in 2022, the highest discount rate so far.
Meanwhile, some Toyota models with VIN 2022 are offered with discount rates of VND80-150 million. The sharpest discounts, VND120 million and VND130 million, are for Fortuner Legender 2.4L 4x2 AT and Legender 2.8L 4x4 AT, respectively.
Among sedans, Toyota Camry saw the sharpest price decrease of VND90 million. Toyota Corolla Cross, its bestselling crossover, saw a price decrease of VND45-60 million.
Vu Quang, from a sales agent in Hanoi, told VietNamNet that he had never seen the market so lackluster before. It is now the second quarter of 2023, but the inventory level is still very high, 40 percent higher than the same period last year.
"We cannot find buyers at this moment, though we have offered very attractive preferences and slash prices," he said.
Nguyen Tuan, a car dealer in Hanoi, said price cut doesn't help much. At his agency, there are 25 Hyundai Stargazers and more than 10 SantaFes 2022 series unsalable.
The Vietnam Automobile Manufacturers' Association reported the sharp decreases of car sales in the first quarter. That of Thaco KIA reduced by 49 percent year on year, while that of Mitsubishi was 21 percent, Suzuki 29 percent and Mazda 25 percent. Toyota also reported the sales decrease by 24 percent.
Duy Anh