Cash-strapped workers withdraw social insurance funds
Nearly one million people have applied for lump sum payout of social insurance because they are facing financial problems.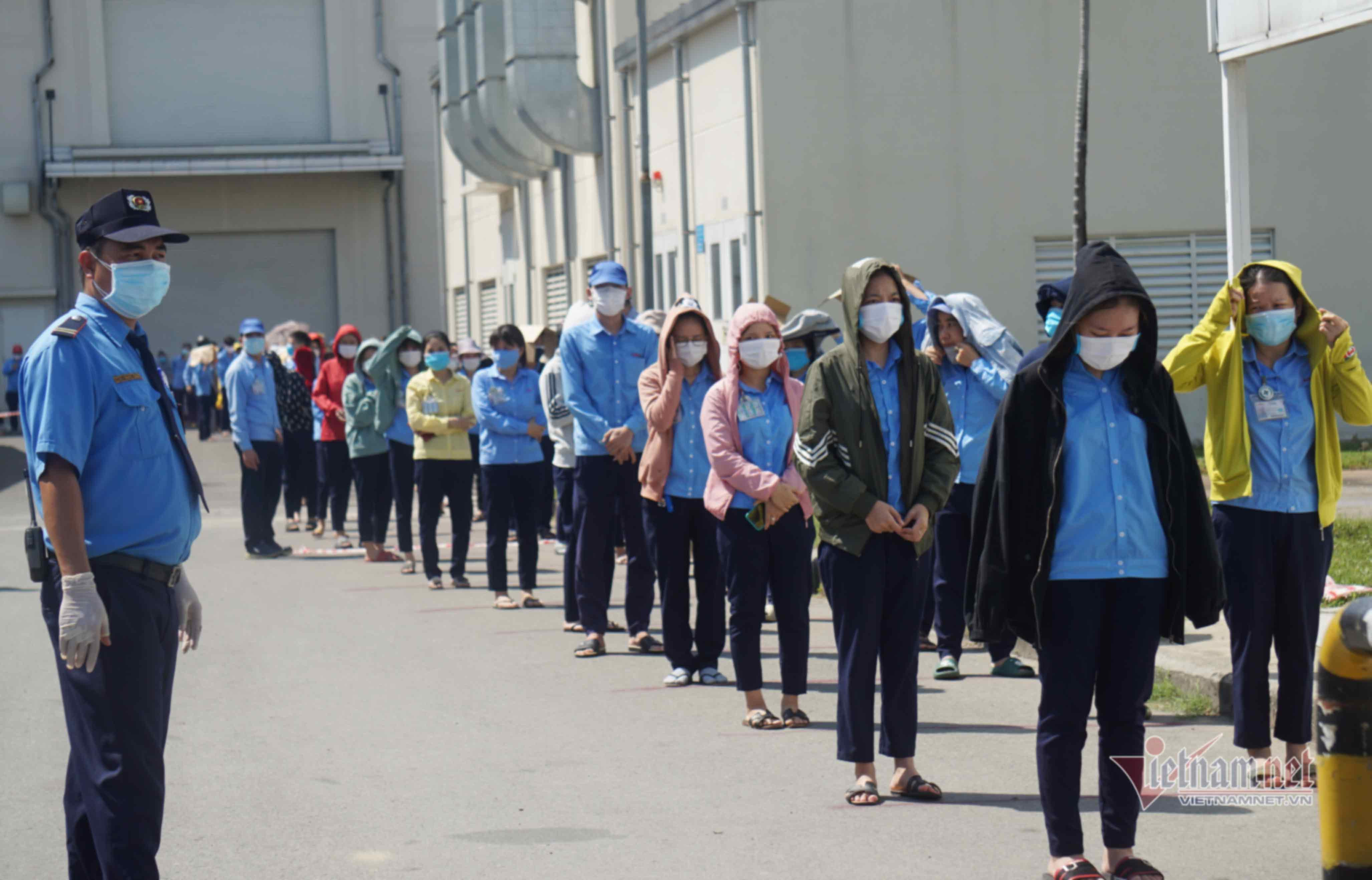 Twenty percent of them had paid social insurance premiums for six years or more.
According to Vietnam Social Security (VSS), over 3.7 million people chose one-time withdrawal of social insurance money in the 2016-2020 period.
VSS pointed out that the number of people and the lump sum payout has been increasing year after year. The total lump sum in 2020 was over VND28 trillion. The people choosing one-time withdrawal options are mostly women who work in non-state enterprises or foreign invested enterprises.
Analysts say that many people have lost their jobs because of Covid-19 and fallen into difficulties, so they are withdrawing money now to cover their basic needs instead of continuing to pay social insurance premiums.
Also according to VSS, in the first three months of the year, nearly 209,000 workers chose one-time withdrawal, an increase of one percent over the same period last year. In HCM City alone, 37,000 people applied for lump sum payout, an increase of 19 percent.
The workers are mostly from Thu Duc City, and districts 12, Binh Tan, Hoc Mon and Binh Chanh.
Local newspapers report that the number of workers who want lump sum payout is so high that they have had to line up at insurance agencies at dawn to withdraw money.
Mai Duc Chinh, former chair of the Vietnam Labor Confederation, confirmed that many workers, especially those in industrial zones (IZs), after paying social insurance premiums for 10-12 years, have chosen one-time withdrawal.
Vu Quang Tho, former head of the Institute for Workers and Trade Unions, said most of the workers choosing one-time withdrawal are poor. Since they have no income, they have no other choice than to withdraw money from social insurance to cover basic needs.
"After Covid-19, the number of unemployed workers increased. They have their families to feed and clothe. So they have to withdraw money from social insurance as a last resort," he said.
According to Tho, most of the workers in IZs are poor who joined enterprises with empty hands. After 6-10 years working at the enterprises, they still don't have enough savings. As they have lost the major source of income, they have no other choice than to withdraw money from social insurance once.
The State has taken measures to give timely support to workers, but the policies can only help for a short time. In the long term, the state needs to create favorable conditions for workers to find jobs and have a stable income to maintain their lives and continue paying insurance premiums.
One of the solutions is providing loans at preferential interest rates so that workers can solve current problems. When they find a job and have stable income, they will repay the loans.
VSS recommends that people not choose one-time withdrawal. It would be better if they continue to pay social premiums to be eligible for a pension when they retire, and enjoy health insurance (95 percent of total expenses).
"Those who withdraw social insurance money once won't get a pension or will get low pensions, with no guarantee for their lives. This is really a worrying problem which has a negative impact on workers' benefits and affects social security, especially when the Vietnamese population is starting to age," VSS said.
Phan Van Men, Director of HCM City Social Security, said that despite the warnings and explanations people have rushed to withdraw money because they have no other choice. After Tet, many people flocked to HCM City but they still have not found jobs.
Vu Diep