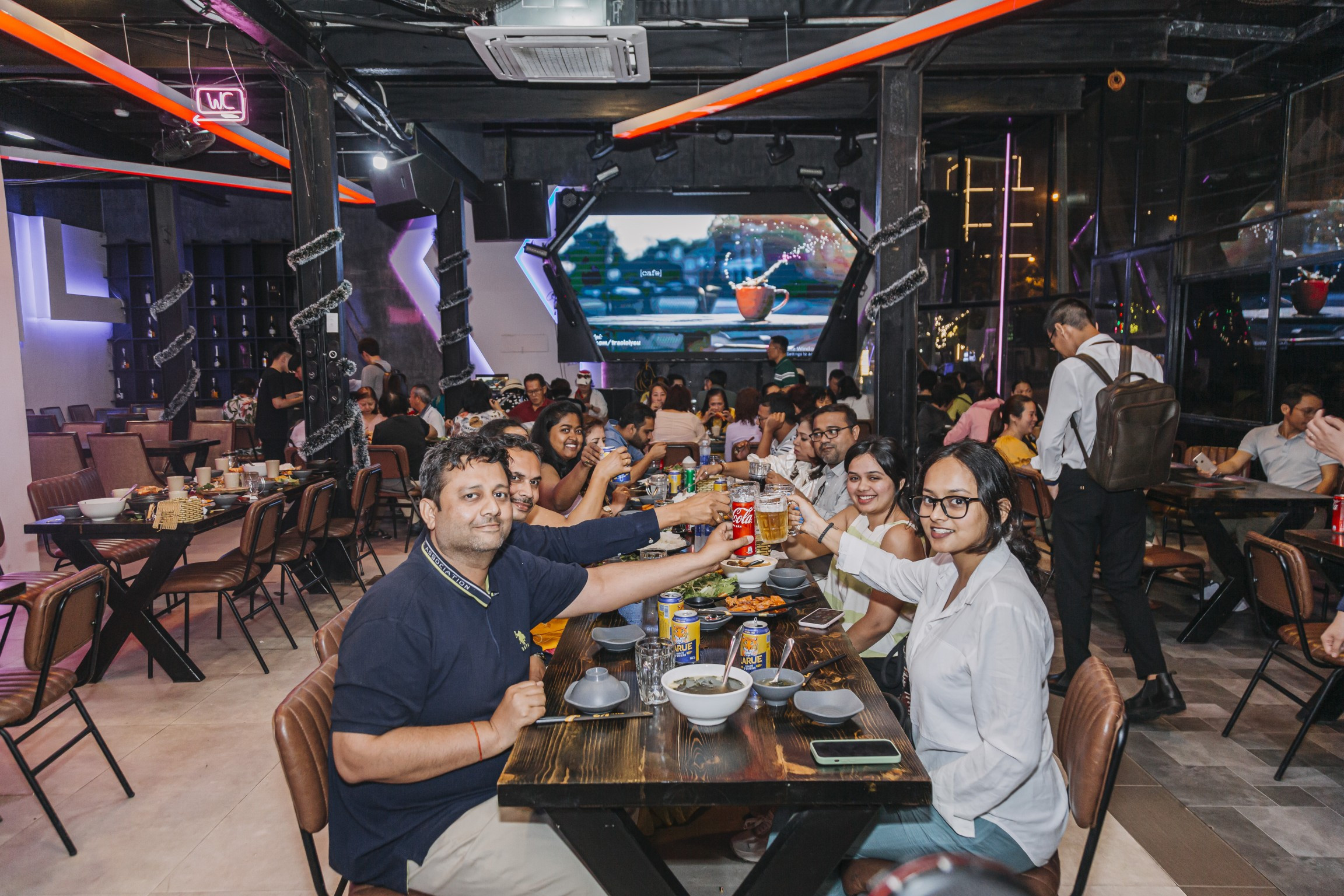 Thottathil Jasim, an Indian man, said he was enchanted by the landscapes in Hue City. He regrets that he had not previously learned about the local architecture and cultural values.
"When returning to India, I will certainly introduce Hue, Hoi An and Da Nang to my friends and clients. Everything here is too beautiful. The services are professional," he said.
From March 14 to 17, a farm trip was organized with the participation of over 20 Indian travel firms, tourism promotion agencies and press agencies came to Da Nang and surveyed tourism services in the city, Hoi An and Hue. Hue is a new destination for many members of the travelers.
Analysts say India is a potential tourism market with a population of 1.3 billion. The United Nations has reported that India will replace China to become the most populous country in the world in 2023, with 1.3 billion people.
In 2022, Vietnam witnessed an impressive growth rate in the number of Indian travelers. Since July 2022, the number of Indian travelers every month has exceeded the average number of travelers per month in 2019, or the pre-pandemic year.
Google Destination Insights showed that India is among top 10 countries with the most searches about Vietnam's tourism.
Vietnam's travel firms in recent years have been promoting the introduction of Vietnam's destinations to Indian travelers.
Previously, Indian travelers did not have much information about the central region of Vietnam. They only knew Da Nang. Meanwhile, Hue, Hoi An and neighboring localities, with favorable transport conditions, are in no way less attractive.
"Indian partners are very choosy in selecting products, services and partners to cooperate with. They come directly to destinations to conduct surveys, compare destinations and fees carefully before making decisions," said Nguyen Thi Viet Anh from PYS Travel.
Food is also an issue that Indian travelers are interested in when considering Vietnam as a destination. Many localities in Vietnam still don't have restaurants serving Indian dishes.
In mid-February, the Da Nang FantastiCity stall in Da Nang Tourism Department covering an area of 36 sq m, appeared for the first time in a large tourism trade fair in India.
Most recently, the Indian fam-trip group flew to Da Nang to visit the city in a 4-day-and-3-night trip. The travelers went to many famous places, including Ngu Hanh Son, Ba Na Hills, Hoi An ancient town and Hue, and surveyed hotels and restaurants.
"I have been impressed by the Golden Bridge. I think this is a very wonderful destination point which could attract Indian travelers," said Salman Moideen from Flyland Travel & Tour in Mumbai, adding that he decided to advertise the tours to Da Nang, especially to Ba Na Hills.
Nguyen Van Phuc, director of Thua Thien Hue Tourism Department, said that the most attractive places for Indian include the heritages recognized by UNESCO (the United Nations Educational, Scientific and Cultural Organization) as the world's cultural heritages, such as Complex of Hue Monuments, Royal music, Museum of poetry at Hue's royal architectural constructions; the tourism promotion activities that attract foreign travelers such as Hue Festival, Ao Dai (Long Traditional Dress) Festival and Hue Food.
The number of Indian travelers to Hue in the past was modest. There were only small groups of travelers, mostly families or businessmen who came to work in combination with tourism. But nowadays, Hue tourism is very promising. Phuc said the tourism department is helping travel firms advertise destination points, help train workers at restaurants and hotels so as to satisfy specific demands of Indian travelers.
Hue authorities are considering implementing the suggestions by Indian travelers, such as opening the non-stop flights from Delhi and Mumbai to Hue and developing restaurants serving Indian food in the province. Hue will strengthen the advertisement of the province's tourism at trade fairs in India, and train workers with skills to receive Indian travelers.
According to Phuc, with current good transport conditions among Da Nang, Hue, Hoi An and other central provinces, local authorities are considering developing 'one destination, three localities' tour (Da Nang – Hue – Hoi An) or 'one destination, five localities (Da Nang – Hue – Hoi An – Quang Binh – Quang Tri).
Ngoc Ha